University of Warwick Assignment Help
The University of Warwick was founded in 1964 with the help of few graduate students, and it was in 1965, the University enrolled 450 students in its undergraduate batch. The University was recognized as the Royal Charter of Incorporation in 1964, and with time, it became one of the top universities in the world. The University also became a member of the Association of Commonwealth Universities and other institutes such as AACSB, AMBA, Midlands Innovation Group, the European University Association, the Russell Group and the UK Universities.
The University has a unique campus structure that adjoins three campuses as the Gibbet Hill Campus, the University of Warwick Science Park and the Westwood campus. The main campus is situated 5kms away from the Coventry City Center and has a Warwick Arts center. The center has a concert hall, art gallery, theatre and a music center. In addition to this, the University also has various kinds of sports facilities for the students. The first campus, the Gibbet Hill campus, includes the department of Life Sciences and looks after all kinds of pre-clinical actions of the Warwick Medical School. Further, the center for professional education, center for lifetime learning, and the Arden House conference center is located in the University's Westwood campus. Furthermore, the University has its Warwick Horticulture Research International Research and Conference Centre positioned in Welles Bourne. Lastly, the University has its business school campus, which is the situation in London and known for its Shard tower features.
Rankings
University Rankings
#101-150
Universities Rankings - ARWU (Shanghai Ranking) 2020
#77
University Ranking - THE (Times Higher Education) 2021
#8
University Rankings - The Guardian 2021
#62
World University Ranking - QS 2021
#11
University Ranking (UK) - The Complete University Guide 2021
#135
Global Universities - US News & World Report 2021
At present, the University has a total of 27,000 students, enrolled in both postgraduate and undergraduate programs across different subjects such as social science, engineering, law, finance, business and language. It also has more than 2400 highly qualified and experienced teaching staffs on all its campus for different subjects. The University has formed an association with more than 200 institutes located both locally as well as across 40 countries. The University has its own student careers and expert team that focus at training the students and making them a professional graduate. It also works effectively to offer student employment opportunities and meet with new employees that can give them a good-paying job and a deserving work position. The team works hard to support the students even after completing their education and help them get through employment challenges.
Fees
Courses
Duration
1st Year Tuition Fees
MBA(1 Course))
12 Months
Pound 40,450
MEM(1 Course)
2.5 Years
Pound 28,520
BBA(14 Courses)
3 - 4 Years
Pound 21,220 - 27,060
MIM(36 Courses)
1 - 3 Years
Pound 18,800 - 36,500
MS(49 Courses)
9 - 48 Months
Pound 18,800 - 28,520
BE/Btech(24 Courses)
3 - 4 Years
Pound 25,770 - 27,060
BSc(22 Courses)
3 - 4 Years
Pound 21,220 - 27,060
MA(58 Courses)
1 - 4 Years
Pound 18,800 - 24,010
MASc(1 Course)
1 Year
Pound 22,340
Other Courses(128 Courses)
0.7 - 4 Years
Pound 18,800 - 28,520
Courses that require University of Warwick
These are some of the courses that are highly popular with the students at University of Warwick. These courses being long and time-consuming, will often warrant help. Our experienced writers always find the best online sources to conduct their research while they are working on your assignment.
Top Courses In University of Warwick
| Course Code | Referencing | FREE Samples |
| --- | --- | --- |
| IB829P | | |
| BSBMKG609 | | |
| IB9CVB | | |
| BSBMKG418 | | |
| IB822P | | |
Frequently Asked Questions
Is Warwick a well-known university?
: Yes, it is a prestigious university and well known for its economics and politics department, which is considered as the best in the UK.
What is the rank of Warwick University?
It ranks among the top 100 universities of the world according to the QS World University Rankings.
What is Warwick University known for?
The University is known for its commitment towards research and 30 academic departments. It is based outside the city of Coventry, England.
Is it difficult to get admission to Warwick University?
It comes under the 10 most difficult university in the UK to get admission. In 2015 an average of 480 UCAS points was required to get admission.

Fred Robinson
Major in Economics
342 Order Completed
I am associated with TotalAssignmenthelp.com for last eight months and helping the economics students with their assignments.
See Profile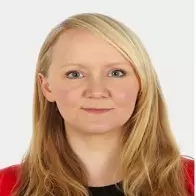 Caron Elizabeth
PhD in Account and Finance
510 Order Completed
I am associated with TotalAssignmenthelp.com for the past three year and helping the Account, Finance and Business management Assignment of the students.
See Profile