Customer Relationship Management Assignment Help
Demand for Customer Relationship Management Assignment Help is on its topmost now. Students are seeking for CRM assignment help because instead of being an easy subject it is very hard to score good marks in this subject. We decided to provide solution for this never ending problem of drafting a quality assignment in Customer Relationship Management. We are going to discuss here what customer relationship management is and how to draft an impeccable assignment for customer relationship management.
What is Customer Relationship Management?
Customer relationship management is a methodology to handle an organization's relations with present and potential customers. It is the management and analysis of customer dealings and records history to improve the customer service relationship aiming at customer retention and sales growth. In general, it is the system of compiling data from various communication networks, including a company's website, live chat, social media, email, telephone etc. This approach helps in understanding further about the target audience and also gives details of customer's personal information, purchase records and their buying preferences. Customer Relationship Management assists an organization to attract new customers, understand the customer, retain customers, win new clients and business deals, building customer loyalty, reducing costs etc.
Different categories of CRM are:-
Analytical
Collaborative
Strategic
Operational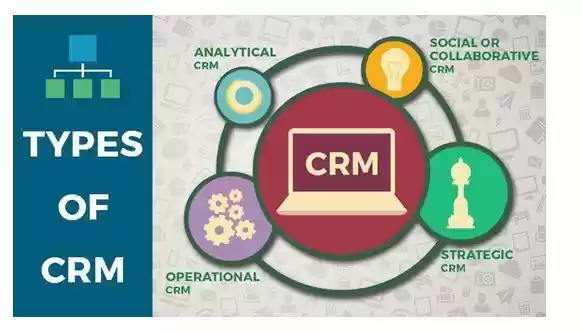 It is essential for a company to explore and understand each category before the execution of Customer Relationship Management.
What you should be expecting in a Customer Relationship Management Assignment?
In the assignments of CRM generally, students are given task to prepare an essay or presentation on CRM or to create an essay on the current issues associated with CRM. Sometimes short brief on advantages and disadvantages of CRM are also observed to be given as assignment repetitively. Below are given some sample marking rubrics from the reputed universities.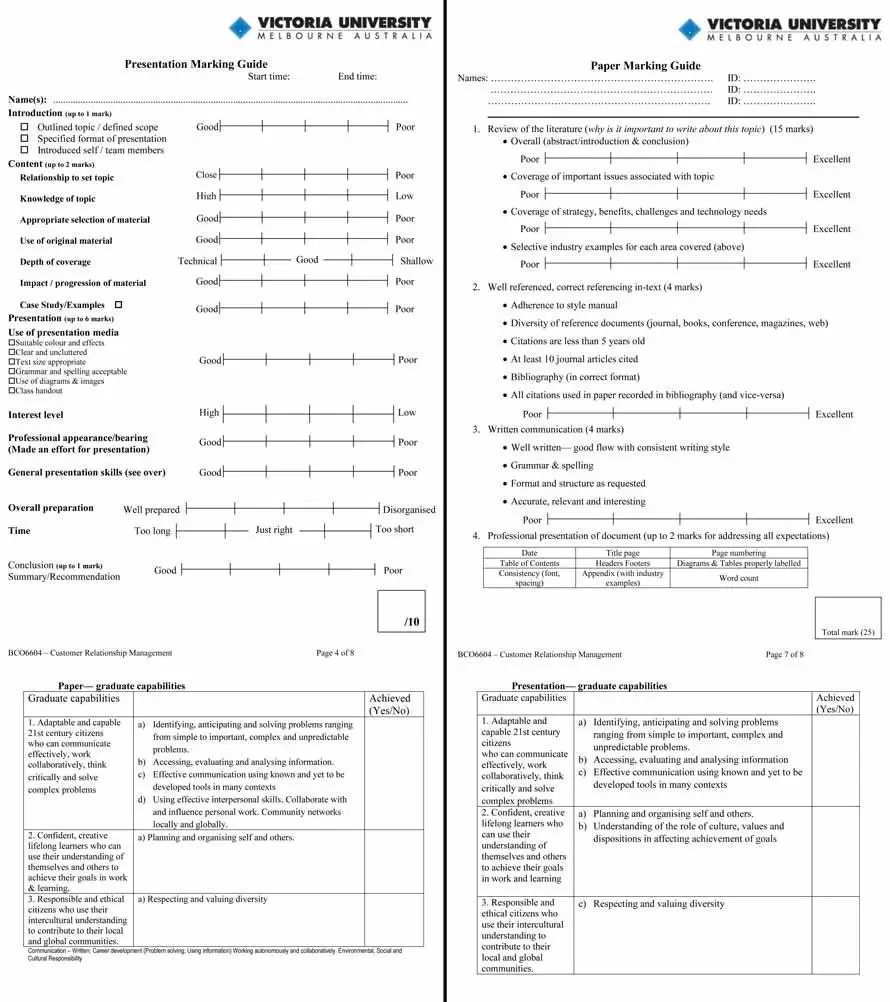 By reading the given marking rubric you may have noticed that the major chunk of marks is appropriated for presentation and recording your ideas efficiently in your writing. Since the customer relation management consists of less terminologies and theories, pressure is given on the students writing skills and ability to express ideas.
If you are asked to write an essay or short brief about a topic or influence of some process on an organization, draft your assignment as portrayed below step by step.
Introduction: You have to introduce the reader with the topic or issue you are going to cover in the assignment. After that, describe the background of the context (in this area you can include facts or quotes related to the CRM topic). Then state the reason for writing the assignment on that topic. Give a concise overview of 3-4 ideas in this section that will be discussed in the body of assignment.
Discussion: Here you have to showcase your knowledge on the topic by including relevant evidences. Describe the benefit and demerit of the topic if any. Since it is a CRM topic discuss on the technology involved in the process. After that consider the potential challenges to implement the principles of Customer Relationship Management you have discussed. Organizational culture, customer, structure, staff, leadership etc. are the major components required for the CRM implementation. You can stick to the below theoretical model for describing the implementation of CRM.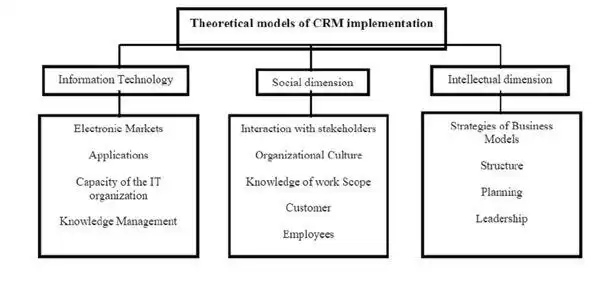 While drafting the discussion section try to relate it with theories in customer relationship management. By adopting these theories you can come out with a definite framework for your assignment. Generally, Attraction Theory, Social Penetration Theory, Social Exchange Theory and Equity theory are used by scholars to validate the psychological perspective.
Literature Review: In this section, you have to write a critical account of present research on the given CRM topic. It safeguards that that you have not duplicated the work that is done already and provide hints where the research is heading. First of all, find out what information about the topic is already present in the field of research. After that clear the relationship between the previous studies you have found. Give framework of your own research. Distinguish main ideas and theories and give similarities and dissimilarities with your work. Then provide the major methodologies and research techniques you have used in your assignment. Then after find gaps in the previous research and state which area they failed to cover and fault in their findings.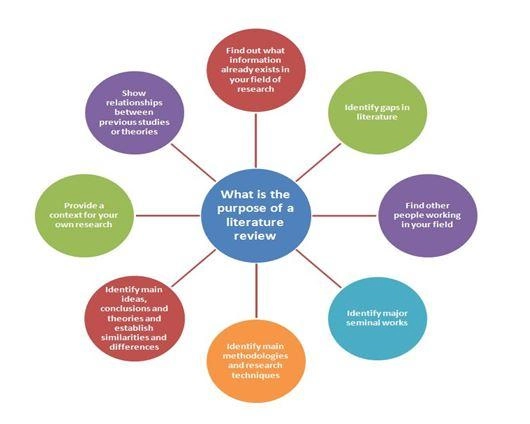 Conclusion: Just give a summary of what you have discussed in the assignment in this section. Don't do the common mistake of bringing up new ideas in this section. Wrap up the key points, reveal the significance of the idea and end on a positive note.
Where can a student go wrong while preparing a Customer Relationship Management Assignment?
Students tends to take the assignments of customer relationship management lightheartedly as the subject consists of less terminologies and are usually written in a user friendly approach. The assignments of customer relationship management require thorough research and analysis to be prepared. The assignments of CRM are based on the methodology and technology that handles customer affairs in a systematic way. The paper you submit should be of a professional standard.
The assignments of CRM are very time consuming and hard to prepare if the student wants a quality assignment for the submission. In CRM management apart from the strong hold on the topic student requires a great writing skill in expressing his knowledge in his writing efficiently. It is observed that students of management get a bit over confident while dealing with the assignments of CRM and hence end up getting poor mark in the evaluation. Many students find it difficult and demand for customer relationship management assignment help is on its uttermost globally.
Why do students choose Total Assignment Help for their marketing assignments?
While getting customer relationship management assignment help, students can delve into the following topics with expert help from our end.
Customer market: The name is self-explanatory. It is the market consisting of the customers of a company. It is mandatory to create and use a loyal customer database. The experts at a customer relationship management assignment help service can help you write all about the best customer satisfaction strategies, customer marketing reviews and essays on the role of customer market within a tight deadline.
Influence market: Your influence market includes your existing customer, social media influencers, press and product reviewers. Over 72% of the potential customers of a company trust online reviews as much as personal recommendations. Therefore, focusing on a company's influence market opens up new doors to enhance profits. Your choice of CRM Homework Help should be able to elicit the important points of all facades of customer relationship within a fixed number of words and a tight deadline.
Internal market: The relationship between suppliers, customers and the employee comprise the internal market of an organization or company. There are several factors that influence the balance of each parameter of an internal market that your CRM Homework Help should be able to help you understand.
Referral market: This is where the customers go with brands and products that their friends or family members recommend. This is a form of "word of mouth" marketing. Ever since the evolution of digital technology, online marketing and social media, referral marketing games need to be adaptive, technology friendly and efficient. Therefore, quite a number of students often come seeking customer relationship management assignment help on referral marketing topics.
Supplier market: Good customer relationship is important, but nothing beats good supplier relations. Businesses often survive on supplier services and the final quality of end products depend on the raw material supplies. Learning the integral parts of supplier marketing and relations is very important to perfect customer satisfaction strategies. You can access all the customer relationship management assignment help you need for your upcoming assignment for topics that delve into supplier marketing and supplier relationship management.
If you have poor writing skill and you are not confident about preparing the assignment it is OK that you opt for our CRM assignment help.
We are now following the policy of giving premium services at cheap rates. Customer Relationship Management assignment help possesses a vast panel of experts who are retired professors in management, who are able to provide you a high quality fresh assignment.
If you are still skeptical about the services provided by Customer Relationship Management Assignment Help here is the link of our sample solutions. You can validate the relevancy of solution and determine whether to choose our service or not.