The University of Sydney Assignment Help
The University of Sydney was established in 1850 as an open research university. Known to have received the Royal Charter from the Queen in 1858, the University of Sydney is counted among the world's top universities. With the Royal Charter, degrees offered by the University of Sydney were considered at par with the ones offered by the universities of the United Kingdom. New England University associated with the University of Sydney in 1938, which later gained university status as the University of New England. The Cumberland College of Health Sciences, Sydney Conservatorium of Music and the Guild Centre of Advanced Education are some of the few renowned organisations to be established within the premises of the University of Sydney.
The Camper down Campus in Australia is the main campus which Edmund Blacket constructed in Neo-Gothic design. This campus is known to be one of the most beautiful universities in the world. The newly introduced Faculty of Science, Social Work, Pharmacy, Arts, Economics, Architecture and Veterinary Science are all housed within the campus.
Also, the campus is in close proximity to popular cafes, restaurants, bars, essential medical and departmental stores, as well as general necessity grocery stores. Sydney is known for its nightlife, food and culture and therefore offers students a unique living experience in the heart of a bustling modern city.
Rankings
University Rankings
#74
Universities Rankings - ARWU (Shanghai Ranking) 2020
#51
University Ranking - THE (Times Higher Education) 2021
#40
World University Ranking - QS 2021
#27
Global Universities - US News & World Report 2021
The University of Sydney offers undergraduate and postgraduate programs, including professional and specialist degrees as well as degrees in liberal studies. Subjects on offer include Medical and Health, Architecture, Design and Planning, Art and Social Sciences and Social Work and Music. The University offers a robust faculty of experienced members of the industry, offering better practical exposure to research. Regular visits by expert professionals allow students a better understanding of the curriculum.
Fees
Courses
Duration
1st Year Tuition Fees
MBA(2 Courses)
18 Months
AUD 51,000 - 71,000
BBA(3 Courses)
1 - 3 Years
AUD 43,000 - 46,000
BE/Btech(14 Courses))
3 - 5 Years
AUD 41,000 - 50,000
MS(23 Courses)
12 - 36 Months
AUD 39,500 - 49,000
BSc(5 Courses)
3 - 4 Years
AUD 33,000 - 48,500
MIM(14 Courses)
1 - 2 Years
AUD 44,000 - 51,500
MArch(9 Courses)
1.5 - 2 Years
AUD 38,500 - 42,000
MEng(14 Courses)
1.5 Years
AUD 47,500
MA(2 Courses)
1 - 2 Years
AUD 35,500 - 37,500
Other Courses(24 Courses)
1 - 5 Years
AUD 27,000 - 53,000
Courses that require The University of Sydney
These are some of the courses that are highly popular with the students at The University of Sydney. These courses being long and time-consuming, will often warrant help. Our experienced writers always find the best online sources to conduct their research while they are working on your assignment.
Top Courses In The University of Sydney
| Course Code | Referencing | FREE Samples |
| --- | --- | --- |
| ICT 705 | | |
| HI6028 | | |
| ACC707 | | |
| ENGE600 | | |
| ACC00716 | | |
Frequently Asked Questions
What is the University of Sydney known for?
The University of Sydney is counted as one of the top research universities in the world, offering world-class teaching. Having a regular spot in the top 50 universities of the world, the University of Sydney offers a wide range of subjects, and their research Is focused on finding innovative solutions to society's biggest challenges.
How prestigious is the University of Sydney?
According to current rankings, the University is ranked 60 in the world, with the Times Higher Education (THE) World University Rankings placing it first in the state in 2020.
Is getting admission to the University of Sydney hard?
The acceptance rate is generally pegged at 30 per cent or a bit higher. The acceptance rate remains the same even for international full-paying students.
What is the world rank of Sydney University?
The QS World University Rankings placed the University of Sydney 4th in 2021.
What makes Sydney University the best?
Offering world-class facilities and faculty, the University of Sydney offers a great learning experience for students in one of the world's most advanced cities.
What are the different types of the research question?
There are three categories of research questions such as descriptive, comparative, and casual types.
Can two types of analysis method be used in one research design?
One research study may employ multiple methods such as two quantitative methods, two qualitative methods or a mixed method (one quantitative and one qualitative).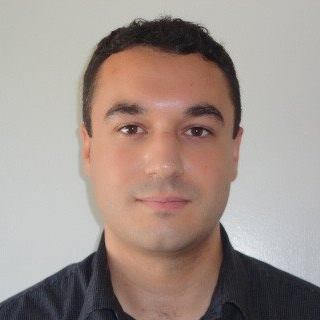 Nick Arceo
Master in Health Security
396 Order Completed
I am associated with TotalAssignmenthelp.com for the past two year and helping the Medical and Nursing students with their assignments. I have vast knowledge nursing as well such as Surgical nrsing, Maternity care nursing, Oncology and other Medical write-ups.
See Profile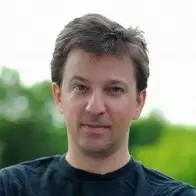 Greg Stein
MS Computer Science
729 Order Completed
I specialize in computer programming, and have received awards for my coding skills. It's been 4 years since I joined Totalassignmenthelp.com and so far I have written a total of 700+ assignments for students all over the world.
See Profile