Murdoch University Assignment Help
A public research-intensive institution of higher education, Murdoch University was established in 1973 in Perth. 1975 saw the first year of operations with 510 enrolled students in several undergraduate programs. Affiliated to the Innovative Research Universities (IRU), Open Universities Australia (OUA) and Universities Australia (UA), Murdoch University has its main campus in Perth with two major satellite campuses based in Singapore and Dubai. Australia offers three separate campuses for Murdoch University; the South Street Campus, Peel Campus and the Rockingham Campus. The South Street campus is the main campus of the University.
The main campus offers a sprawling 560-acre land dedicated to various academic buildings of economics, humanities, social sciences, education and commerce. The campus is also home to the semi-enclosed peace pavilion named Joglo Rahayu, the Bush Court, Chancellery Building and Bower Court. The southern portion of the campus houses cattle stockyards, farms and renewable electricity centres. The Nexus Theatre is also housed in the southern portion, which offers a great venue for various events, workshops etc.
Currently, Murdoch University offers more than 250 undergraduate, postgraduate and doctorate programs in several subjects like communication and creative arts, law and business, engineering and sciences, health, culture and social studies, education and technology. With more than 23,000 students enrolled from 90 different countries, Murdoch University offers a world-class learning experience thanks to its 1500 staff members offering a 13:1 student-faculty ratio.
Rankings
University Rankings
#601-700
Universities Rankings - ARWU (Shanghai Ranking) 2020
#501-600
University Ranking - THE (Times Higher Education) 2021
#551-600
World University Ranking - QS 2021
#679
Global Universities - US News & World Report 2021
The Asia Research Centre was set up in 1991 to offer distinctive research in academic collaborations with over 50 universities. It has enabled foreign exchange student programs that have enriched the learning experience of the students.
Murdoch University maintains several tennis, netball, soccer, basketball, hockey, volleyball and badminton clubs who manage the representing teams at the inter-college level. Victor the Viking is their present mascot.
Fees
Courses
Duration
1st Year Tuition Fees
MBA(1 Course)
24 Months
AUD 35,805
BBA(1 Course)
3 Years
AUD 27,330
MEng(1 Course)
2 Years
AUD 32,760
Other Courses(1 Course)
4 Years
AUD 25,380
Courses that require Murdoch University
These are some of the courses that are highly popular with the students at Murdoch University . These courses being long and time-consuming, will often warrant help. Our experienced writers always find the best online sources to conduct their research while they are working on your assignment.
Top Courses In Murdoch University
| Course Code | Referencing | FREE Samples |
| --- | --- | --- |
| HA3042 | | |
| ICT521 | | |
| BUS298 | | |
| BRD209 | | |
| ICT508 | | |
Frequently Asked Questions
How good is Murdoch University?
Considered as one of the most competitive and reputable academic institutions in the world, Murdoch University is known to provide quality degrees in different subjects and fields.
Who is the owner of Murdoch University?
The owner/founder of Murdoch University is Sir Walter Murdoch, a well-known essayist, writer, and academician.
What is Murdoch University most famous for?
As a part of the Innovative Research Universities group, Murdoch University is a highly reputable and globally recognised University with an impressive track record of enriched studies and research faculties with an education system with global recognition.
How many students are enrolled at Murdoch University?
At present, Murdoch University has over 23000 enrolled students, 37 per cent of which are from overseas.

Andrew Williams
Master of Business Administration (MBA)
300 Order Completed
I am associated with TotalAssignmenthelp.com for last nine months and helping the management students with their assignments.
See Profile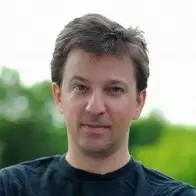 Greg Stein
MS Computer Science
729 Order Completed
I specialize in computer programming, and have received awards for my coding skills. It's been 4 years since I joined Totalassignmenthelp.com and so far I have written a total of 700+ assignments for students all over the world.
See Profile