Get The Best Thesis Help Online
Writing a great thesis is a challenging task, it requires a great deal of skill, focus, determination, efforts, and a whole bunch of other words which you find flying around in any Ted Talk. However, most students either lack these skills or have too much on their plate to focus on completing their thesis. By getting thesis help online, from professionals who have had years of experience in the academic writing field, students can ensure that they receive the right guidance and support with their thesis writing task.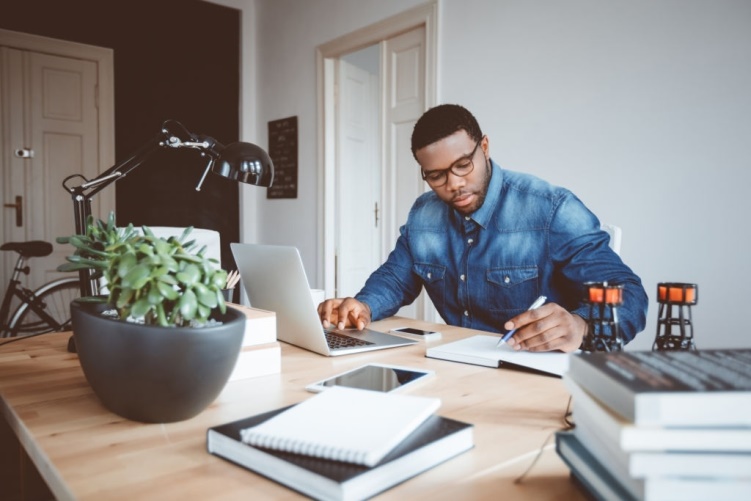 Merely hearing the word thesis is enough to give chills to any college or university. We get it! Time flies by quickly when you are in college, and before you know it, you have the overwhelming task of finishing your thesis in time to meet your deadline. Almost every student has faced the task of completing their assignments in a hurry, just to be able to submit by the due date. However, this is not the most suitable approach in a situation like that.
Hurrying an assignment or thesis can immensely degrade its quality and the level of focus put into each segment. It will lower the grades you will be getting, and can even get you into deep trouble if any section is found to be plagiarized.
Then what else can you do?
There is one way, through which you can submit your thesis on time without compromising with its quality and originality. You can submit a well-made, well-researched thesis even you are short on time, by getting thesis help online from Total Assignment Help.
It's a simple process, if it takes you a week to complete a poor quality thesis by yourself, imagine how much the quality would increase if your get thesis help online from a team of professional academic writer who has been researching, writing, editing, and proofreading thesis for years.
But, to get a good thesis help online, you must first understand what constitutes a great thesis.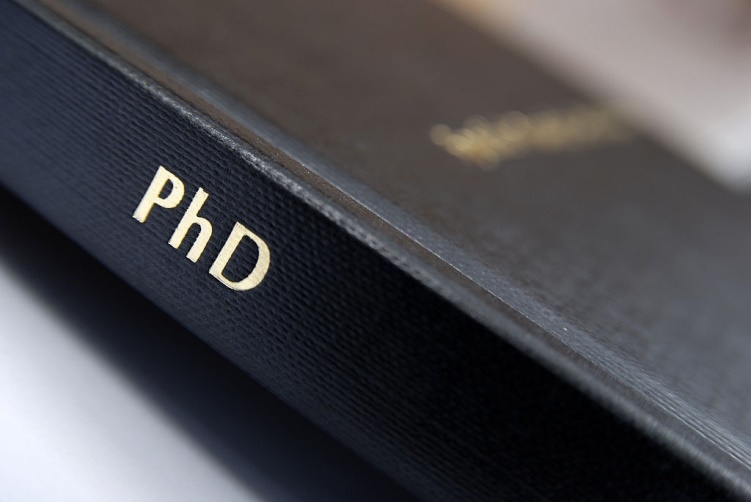 What is a Thesis?
A thesis is an academic document containing original research or previously unexplored piece of information which can play an important role in the field for which it is written. A thesis is typically submitted by an undergraduate or graduate candidate as a part of their degree or professional qualification. However, a thesis is also submitted by a doctorate candidate as a complete dissertation.
A thesis plays a very important role in the life of a student, as without successfully submitting a thesis, they are not awarded their professional qualification degree. It makes it important for them to complete their thesis on time and get good grades as well.
Two Key Aspects of any Thesis Paper
Now that we have established the significance and the value a thesis paper holds in the life of a college student let us now have a look at what makes a thesis great.
Since a thesis is a written document, which provides in-depth and specialized information, to the audience, there are two main aspects which must be given special attention, which are:
Researching
Writing
Researching for a Thesis
It is the first and the most important step in writing an academic assignment. Research is the foundation, upon which the whole academic writing framework sits upon. Before writing a thesis, you must first research and find a suitable topic on which you will write your thesis. The research is the first phase of writing your thesis, which starts right from the stage of finding a suitable topic, till the end of the thesis writing when you actually submit it.
No matter how wise you are or the expertise you hold in a particular field, it is important that you spend time in doing the research to submit a well-made thesis which addresses all the key aspects of writing. The scope of research and the length of the thesis depends on various factors which determine the efforts that must go into it. In most cases, the scope and depth of research for a thesis depends on the chosen topic and the previously researched topics from the same field.
Most students don't consider research to a major step of thesis writing and put it off because it is not actually helping them in writing anything. But the truth is, only with the help of research, will the words you write in your document matter. Without proper research anything, you write will come across as sloppy and disconnected.
Many researchers spend months and years in research for their thesis or dissertation in order to build a world-class paper that wins them multiple awards and recognition. For college students, it depends on the level of skill they hold and the time they have on their hands. But a well- researched paper will always stand out from the poorly researched papers.
Writing a Thesis
The next key aspect of completing a thesis is obviously writing it. Writing a thesis requires a lot of time, patience, and mental skills to put together a great academic document. Most students always, hurry the research step and jump straight to the writing process as it is the only thing they have in their mind at that moment, submitting the thesis on time, and not the quality of the thesis. It can sometimes be a big mistake.
After doing the research, you must always spend time in reading and understanding all of the bits and pieces of knowledge that you have acquired. It assists in absorbing the information and making the right connections which would help you in organizing the information in your paper.
Writing a good thesis requires experience and great academic writing skills, which most college students do not possess. As mentioned above, a thesis is a very important document in the academic life of a student, and hence Google, 'how to write a thesis' the night before will do you no good.
In order to write a good thesis, you must first fully understand the topic, identify what you want to convey through the paper, organize the information, and then have the patience to write extensively about your findings and then trimming down the excessive unimportant data from it. There is a lot more effort that goes into writing a thesis than meets the eye.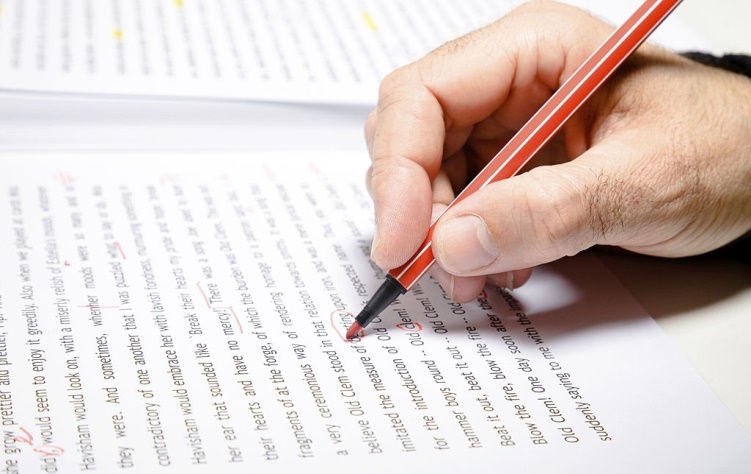 Why you need thesis help online?
In those moments, when submitting your thesis in time, just doesn't seem possible, you should look towards getting thesis help online from experts at total assignment help. Submitting a poorly researched and written thesis will not do you any good, as you may lose some crucial points which you otherwise would have gotten if you had received some additional help.
Most students can put together a fairly decent thesis paper even after hurrying each and every step along the way. By getting thesis help online, you can get the guidance and support from expert researchers and writers who have been writing academic documents for years. Below is a rundown of how getting thesis help online will help you improve the quality of your paper, and the process we follow.
What thesis help online actually mean?
By getting thesis help online, you are simply employing a team of experts in the field to work for you and help you decrease the time required to complete the thesis. Research is the most time-consuming aspect of any assignment. By getting thesis help online, you can cut down on time required for research and improve the quality of content, as our team is experienced in doing research for assignments and have access to the most exclusive resources on the web.
Each member of our thesis writing team is an expert in their respective field, with years and years of experience. In addition, we offer specialized training to our team, to constantly improve their academic writing techniques.
At total assignment help, we aim to provide students with valuable information as a part of their assignment needs. It is so because we don't merely focus on completing your assignments, we offer complete academic guidance and support with your topics.
You can find the resolution to your entire thesis writing problems form our experts without any delay. Be it, selecting relevant topics, to find information in any specific segment of your thesis, finalizing the research methodology, and format of the thesis, our team will provide you're the help you need without any delays.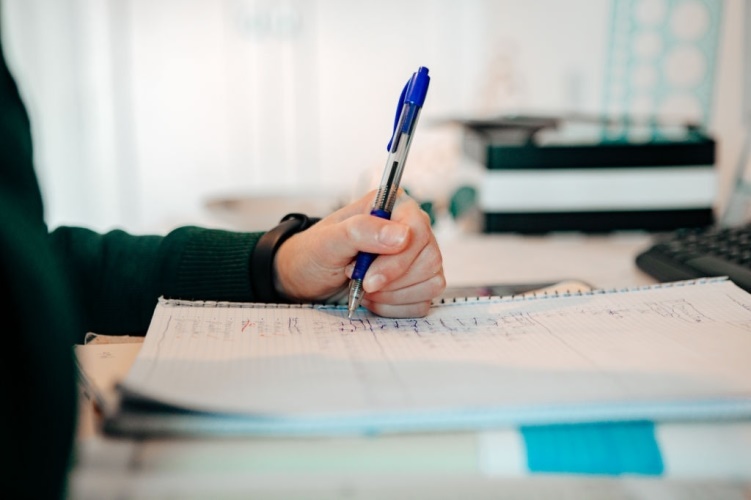 7 Tips for Completing your Thesis Faster
When you are under pressure to finish your thesis before the deadline, you can use these tips which are put together by our expert thesis help online writing team. The following tips will help you finish writing your thesis paper faster, only if you are already through with your research step and are well familiar with the topic. So, these are the 7 tips, to help you complete your thesis faster:
1. Don't Get Stuck!
It is very common to get stuck on a particular section while writing your paper. Many times it happens that you have a good flow of writing going on, and when you reach a particular section of the paper, your head just goes blank, and all the ideas just stop flowing. You end up just sitting there, staring at the screen, trying to think of ways to keep writing and move forward, but nothing comes to mind.
During such incidents, try not to get stuck up on completing that section, right then and there. Instead, leave the section for a later time, and move on forward with another section of the paper which seems easier.
Another thing you can do when facing this trouble is, to write in chunks. Forget about the flow or the organization of the paper, and write whatever, comes to mind about that particular topic on a different notepad or word document. You can figure out where and how this paragraph fits into your thesis paper later on. It will get the ideas flowing again, and you have an easier time getting through the 'stuck phase.'
2. Focus on writing the first draft!
Writing that first draft is where most students fail. If you successfully write your first draft, the task of completing the final paper will become so much easier, and you gain more confidence. Concentrate on simply completing the rough draft, and then go back to improve each and every aspect of it.
Don't put too much focus on sounding academic or professional. Just simply write from the heart using your organized thesis paper outline. Don't think about the word limit. In fact, when writing the first draft, you must always write more than the allotted word limit of the final paper, as you will need to trim down on excessive content and change the language later on.
3. Keep writing and Editing Separate!
If your main goal is to submitting your paper on time and finishing it within the deadline, then keep the writing stage and the editing stage separate. Focussing on two things at once will require more time, and you will end up losing more time than anticipated.
Follow the golden rule of write first, edit later. Don't go back to edit each and every sentence and paragraph while you write it. Instead, write everything down at first, focusing on addressing each and every research question.
When you are finished, set the thesis aside, and read it backwards. In one reading, you should check for grammatical, typographical, and formatting errors, and in the other reading, you should look to correct contextual errors that can affect the quality of the paper.
4. Make an outline
In order to write a good thesis in a short amount of time, and you need to make a thesis outline that highlights the flow of topics and information for your document. Ideally, you must make a separate outline for both research and writing steps. It saves time and organizes the process.
When you begin to write your thesis paper after completing research, sit with a notepad and pen down the main headings, subheadings, and key pieces of information on a paper. The list will enable you to make a flow of ideas which is easy for the audience to follow, and it will also help you in writing faster and better.
5. Keep track of citations
And lastly, it is very easy to lose track of the citations and references when writing a thesis paper in a short frame of time. Always make sure that you are tracking every piece of information from outside that you put into your paper. The last thing you want is facing academic misconduct charges, because of incorrect or missing references.
Citing each reference as you go along is the ideal way to go, but requires time and patience. Alternatively, if you are struggling to meet your deadline and need to complete the paper first, you can keep track of the references, either on a physical notepad or using the tools which are built into the word processing software you are using. 
However, we never advise any of our clients and readers to hurry the process of thesis writing without additional support. Of course, even after using the above tips to complete your thesis faster, there will still be a great possibility that your thesis will come out weak and sub-par.
Contact our expert team of writers, total assignment help to get the best thesis help online and submit a great piece of academic document which gets you the grades you require! No matter how strict your deadline is!