Illustration Essay Help
"There is no greater agony than bearing an untold story inside you."
- Maya Angelou
Essays are an important feature of education in any country. It allows the reader and its writer to learn something new, and enables them to develop their skills further and helps them evolve their overall personalities. There are various types of essays out there which students are required to learn, but where most of them only stay with you for a short while in high school, illustration essay is one such essay which will help you throughout your academics or professional career. This is why illustration essay help is of such importance in a student's life. Irrespective of the level of education you're pursuing or the nature of you major, Illustration essay is an important aspect of writing which one must learn and practice in order to master it.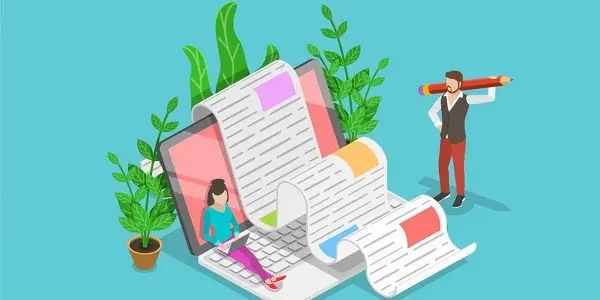 What is illustration essay?
When one first hears the word illustration essay the image of representation through drawing and artistic abilities come to mind, but in reality, the basic structure of this essay is just like any other essay you've come across. It doesn't require pictures and drawings for depiction, but it utilises other means of representation in order to keep the reader intrigued.
An illustration essay is an important tool which many authors and researchers use to explain their thesis to their readers. An illustration essay helps the researchers or authors, to tell their readers about why there is a need of the particular research to be done, through the use of examples, evidences, facts and hypothetical situations etc. Through the use of an illustration essay, the author can paint a vivid picture in the mind of a reader to which they can relate and hence get a better understanding of the subject matter.
Illustration essay provides a description, and helps in proving why a particular thing or a phenomenon exists. In the process of doing so, an illustration essay, enables the author to visualise their process of research and helps them doing their research more smoothly. Whereas a reader gains valuable information about the existence of the phenomenon of the substance about which the illustration is being written, through evidence, facts, research description, and examples. This is why it also known as exemplification essay.
This is why illustration essay help plays such an important role in the life of a student. Be it middle school, high school, or University, the skill of illustration essay will always help you in your professional and academic life. In fact, one can even use illustration essay as a means of self-discovery and enlightenment whenever they face trouble with a personal issue.
Why do you need illustration essay help?
Though illustration essay in definition is just describing something through examples and evidence, but in reality it is very difficult to execute effectively. Illustration essay requires much more than just writing abilities, in addition to that, it also involves artistic, analytical, patience, and visualisation skills which one has to master over time in order achieve perfection.
But most students do not have the liberty to take out time to dedicate hours and hours every single day to write essays for their pleasure. In fact, students undergo so much pressure, that over 70% of college and university student do not get enough sleep and many of them develop sleep disorders including insomnia. This sort of long term sleep deprivation can make them vulnerable to a large number of physical and mental health issues, such as tiredness, low energy, migraines, anxiety, low self-esteem, and even depression.
This is where illustration essay help from total assignment help comes to their rescue. As students can barely manage to go to all of their classes, exams, and keep up with their deadlines, it gets very hectic and stressful. In the Illustration essay help provided by us, we make sure that we involve the students in the process of writing the essay as much as possible by taking their ideas, research work and suggestion, and then make a well structured, researched and professional essay which is sure to get them the high grades that they need in order to take some stress off of their academic performance and chaotic schedules as well.
This way, students can save some valuable time, by getting illustration essay help from our team of expert writers who make sure that every essay is of top quality and proper research is done before the writing process begins.
Illustration essay help also allows students to stick to their deadline as we always provide our assignments to the students before the deadline, so as to accommodate any kind of last minute correction or revision that it might require once you read it. Our writers are experienced in the field of essay writing and academic standards, because most of them are from top universities and have aced at their professional and academic lives as well.
By getting illustration essay help from us you can be relaxed about your essays or any other academic assignment, and pursue any other academic activity with the time you saved. It gives you the freedom to explore your fields of interests, self-study and your pending work, which keeps on piling up because of shortage of time.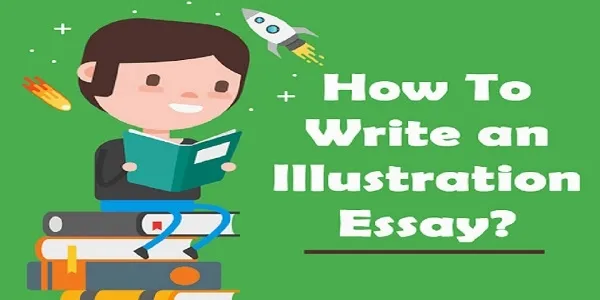 How to write an illustrative essay?
Writing for illustration essay help is no piece of cake. It requires loads of research, pre-requisite skills and knowledge, and dedication to make the best illustration essay every single time.
Here is a step by step guide of the process our writers follow while undertaking any illustration essay help assignment. You can even refer to this process for your reference and learn from it, about how a good professional illustration essay is formed:
1.Choose a topic
If you're lucky you will get a topic already assigned to you by your college professor, if not, you will have to choose a topic yourself related to the field of your study. This process is most important, as picking a generic or a very weak topic for your illustration essay help can put all your hard work in the bin and lose you some crucial marks as well. A wrong illustration essay help topic can divert your attention and the essay contents in the wrong direction.
Select the right topic for your essay which will enable you to write more efficiently. The topic of your choosing must belong to a field with which you're already familiar with. This will save you a lot of time and efforts which you would have had to put into research and getting to understand the particular topic.
Keep a notepad handy for jotting down any ideas that you may have about the information which you would want to include in the essay. Use this notepad while selecting a topic, and shortlist some ideas and then pick the best one out of the bunch.
2. Do the research
Adequate research is very important for any sort of academic assignment to write it perfectly and include the most relevant and credible information in the written article. Once you select your topic do some research about the related features and characteristics of the topic which will help you in writing a better essay.
Find out about the questions which strike your interest about the topic, and find the answers to them in the research process. You must gather all the evidence and save the source of your factual data so that you can put the citation and reference to it in the final essay. Don't forget to jot down all the important and the most relevant pieces of information on a notepad so you can refer to them while writing the essay.
3. Make a writing plan
Make an outline of the illustration essay on notepad, and form a basic writing plan. This plan should include the important points of the essay arranged in an easy to grasp flow of thoughts. Your writing plan must be formed keeping the reader in mind. The readers and your audience play a major role in the success of any essay. Therefore while writing any essay; you must keep your audience in mind. In case of an academic essay, write your essay as your professor advises you to. You can contact them to get ideas and their opinion for the assignment so that you can make a good assignment and score good grades.
4. Brainstorm on the content
Now that you have developed a plan of action, you can set it aside for review. Take your time and brainstorm on your ideas and try to find out any information that you may have missed out on. When you do this, you should think of your writing outline plan that you made and starting from the beginning, you should review every single point that you jotted down.
Write down any changes that you would want to make in the plan and add new points if any. Think about the examples that you will include, how you will present the topic of your illustration essay, what literary devices will be suitable for it, how much time each section of your essay would take, the number of paragraphs that it needs etc. You must have a picture in your mind about how your final essay would look like, if it doesn't feel right then you can always edit it in the later stages.
5.Write your first draft
Now that you have a good idea about what your illustration essay should look like, it is time to start writing your essay. Follow your outline that you made with all the revisions and changes from the brainstorming step.
Do not aim to make the final essay which you can submit as soon as you finish writing the last word. Most authors spend a lot of time in perfecting that one piece of essay which people remember for a long time. Just try to write to the best of your ability without putting much thought to the where and when you have to submit your illustration essay.
Write all of the important information that you noted down, including the description, factual data with proper citations, evidences, research findings and examples etc.
(*Pro Tip: While making a first draft it is advised that you put your focus on the body of the essay and less on introduction and the conclusion.)
6. Refine your essay
Once you finish writing your first draft, it is now time to refine what you wrote and analyse every word of every paragraph of your essay. This is why it was mentioned in the previous step that you should not aim for the specific details and accuracy while writing the first draft. Go through your written essay and highlight all of the places that can be improved through adding a new piece of information of making any changes in the sentences, including grammatical errors and typos.
Once you know what changes need to be made, read the essay once and make the changes as you go along. In this step you should put special focus on the introduction and the conclusion of the illustration essay.
When you're done, your essay should now be complete with all of the important information and key data that needed to be in it.
7. Proof read
This is the final quality check of your illustration essay; therefore you must be thorough here. While proof reading any document it is recommended that you read the document multiple times in an organised manner. Look for one type of mistake at a time. For Example: In your first read, you must only look for critical contextual errors. Ensure that the essay follows the flow of thought correctly which is easy to understand by anyone having minimal knowledge about the topic.
Then go looking for any grammatical and typographical errors in the text, and so on.
This way you can make sure that you do a thorough check of the illustration essay and that whence you're done with the proof reading process you can be confident about the quality of the essay that you've written.
If you have enough time left on your hands, you can set your essay aside after getting done with the writing step for a day or so, and then get to proofreading it. This way, you can notice the mistakes a lot better, because if you get to proofreading right away there a large possibility that you would miss out on many of the mistakes because you mind is still pre occupied with all of the terms and concepts of the illustration essay topic.
Once you're done with proofreading, get a friend to read the essay if you can, this will give you a fresh perspective on the essay. (Pro Tip*: While proof reading for typos and grammar star reading from the bottom and work your way up, to put focus on each word)
8. Final submission
Now that you have completed the writing and proofreading process, you are ready to submit your well written illustration essay. But before submitting the essay, you should consult with your professor to make sure that your illustration essay completely fulfils the assignment requirements. This way you can make any changes advised by your professor and increase your changes of scoring better grades.
These steps have been carefully formulated by our illustration essay help experts who have been writing essay help assignments for students all over the world for many years, and helped thousands of students achieve their true potential by providing them guidance and support with their academics.
If the above steps seem daunting to you or if you find that it's just too time consuming, you can get in touch with our illustration essay help writing team, who will make sure that all of these steps are followed and you receive the best quality assignments in the minimum amount of time. By getting illustration essay help from us you can rest assured that you will score well, and in addition to that, you save yourself a lot of time and efforts from research, reading, analysis, writing and proofreading your essays. You can utilise this time to study your weak or favourite subject, get in touch with your family and friends, get a hold of your social life, maybe get some well-deserved sleep, and basically take care of your physical and mental health.
The Structure of an Illustrative Essay
In order to prepare the outline of any essay, it is very important that you first get familiar with the structure of the essay. Only after knowing the structure of the illustration essay, can you prepare a good outline for it.
The structure of an illustration essay is just like any other essay out there. It contains three different sections, the introduction, body, and the conclusion. What makes this essay stand apart is the framing of the sentences and the paragraphs that are present in the essay. The flow of thoughts and ideas in an illustration essay is much different from any other essay out there.
Here is an in-depth description of the three segments of an illustration essay structure describing the key qualities of each:
Body
This is the section of the essay where you can explain your topic in depth and provide the evidence and purpose to your research. The main purpose of a body section is to support your thesis statement. This section can contain multiple paragraphs, but keep in mind that each paragraph should explain one idea of sub topic, so that the reader can understand it easily. Each paragraph of the body section should follow a certain structure uniformly, provide evidence and crucial information to the reader which is in support of the thesis statement.
While writing each of the paragraphs in the body section, think of it as a whole short essay, and therefore the structure followed by each para will be as such. The structure followed by each of the paragraphs in the body is as follows:
Topic Statement: Just like an introduction, a topic statement tells the reader about topic of the para.
Background Statements: These statements provide the reader with relevancy of the topic and relate it to the thesis statement of the essay.
Research Statement: These statements give evidence and provide factual information about the paragraph which helps the reader in understanding it.
Analysis: This statements provides inferences and illustrations of the paragraph to the reader, this sentence in important as it helps the reader to identify the key take away from the paragraph.
Transition Statement: This is the ending statement of the paragraph. It is used to transition from the topic of this paragraph to the following paragraph, as well as provide a short conclusion.
In addition to following the structure of each paragraph, you should also provide illustrative examples and evidence which support your topic sentence. You illustrative statements should not be too lengthy as this could cause the reader to lose focus. It is also helpful to plan your illustrative examples in advance, as the illustrations are the essence of this particular essay format.
Conclusion
This paragraph wraps up your whole essay, which is why it is important that you link it back to the thesis statement so as to remind the reader about what you aimed to prove in the first place. Include statements which highlight the key points from each of the body paragraphs, followed by their overall impact and importance to the topic of the essay. Avoid adding any new piece of information in this section. A conclusion containing short and to the point sentences are always more effective. As a general rule, the conclusion should constitute to a total of 10% of the total word count of the essay.
Our expert writing team of illustration essay help at total assignment help, makes sure that each of the essay that we deliver follows the above structure and that every single sentence provides value to the reader.
How we provide the best illustration essay help?
Illustration essay help is one of the basic academic requirements of every student out there, which is why it is important that you choose the best illustration essay help service providers, to get best out of your time and money.
There are various assignment help online companies out there, which only aim to make money through the exploiting the vulnerability of students. Whereas there a some good assignment help providers, such as ourselves, who aim to provide the best assignment help, guidance and support to students with every aspect of their academics.
Have a look at some of our qualities that make us the best illustration essay help service for you!
Experienced Writers: Our illustration essay help team of professional academic writers assist students  by working efficiently and doing the proper research are committed to providing the best ideas for your essay question. Our research authors are alumni  of elite universities from all across the world. In addition we have a team of professional tutors and professors employed in various parts of the world, in constant communication to provide the latest and most up-to-date response to the topics of the essay. They make absolutely sure that the illustration essay help material is 100 per cent correct and authentic so that you get the highest grades.
Timely Delivery: When it comes to assignment deadlines, time is of the essence. We also make sure we prepare the essay in advance and allow space for any modifications at the last minute that you may like to make. We take care of all the requirements of your essays from our side, and if you still discover that there's a need for enhancement or if in any portion of the essay you are not content with the final outcome, we instruct all of our writers to always leave room for any revisions you may need. Timely delivery is paramount to total assignment help when providing students with illustration essay help or any other type of online assignment help.
Quality of Essay: In our illustration essay help the information we provide is 100 percent authentic and provides the most relevant data that will guarantee that you get the highest scores every time without fail. Since many of our professional advisors work or have worked in reputable universities, they give us full insight into a professor's thinking process when checking any assignment This helps our proof reading department to see the areas that can be strengthened from a professor's viewpoint and to detect them. So by the time you are given an assignment, you can rest assured that it has already been passed through several inspections, and you will get the scores that you would like.
Original Work: Originality is a characteristic that can never be compromised in the academic field. Universities are very rigorous when it comes to investigating whether the tasks, a student submits are plagiarised or not. In a limited period of time, our authors are extremely skilled with producing quality content and to promote this, we provide our team of writers with unrestricted access to the most exclusive information resources to do their research on any topic It helps them to compile the right information and provide you with the absolute best illustration essay help without any plagiarism.

We use the best competitive software to verify if there is any plagiarism in the document, if it does; it is automatically sent off to the writer for clarification. We track this function very closely and promise you that once you get illustration essay help from us, you will never get a plagiarised essay.

Flawless Transactions: Whether it's updating us about the essay specifications, submitting extra information, making some recommendations, seeking changes, or refunds, we've made sure that no matter which step of the process you're at, you don't face any problems that would slow things down, because time is of essence for any assignment submission. Therefore our website is always available to anyone who wants to get illustration essay help from us or any other form of guidance or support with their academics. Our representatives will hear everything about your questions, 24/7 and will provide you with the resolution you seek.
So go ahead and get illustration essay help from total assignment help now!