Thor Trucks Marketing Plan: Introducing Electric Trucks In Australia
Question
Task: Students are required to choose ONE of four businesses/products listed in Moodle. These are new products/services which will be introduced into the Australian market early in 2020. This assessment requires students to work individually on their selected business/product to create a comprehensive strategic marketing plan with a maximum word limit of 2,500 (from the introduction to the references). Your assessment should be an application of relevant marketing concepts that you have learned throughout this unit. There is no need to go into details about explaining marketing concepts, rather it should be an applied discussion (i.e. do not provide definitions and descriptions of relevant concepts, instead you are required to apply those to your selected business/product; you will be assessed on the quality of your conducted analysis). Please upload the assessment through the Assessment 2 Moodle submission link. Each assessment must be uploaded as a word document in a .doc or .docx file. Use APA Referencing style.
 Product

 Website/weblink

 #1

 Ohnsman, A. (2018). Would-Be Tesla Semi Rival Thor Gets Rolling With

 Electric UPS Trucks. Retrieved from:

 https://www.forbes.com/sites/alanohnsman/2018/07/31/would-be-tesla-semi-rival-thor-gets-rolling-with-electric-ups-trucks/#13a828694d72

 #2

 Introducing the Vulcan II: The first 3D-printed home in America. Retrieved

 from: https://www.iconbuild.com/

 #3

 Vollebak (2019). Solar Charged Jacket. Part running jacket. Part high tech

 toy. Winner of TIME's Best Inventions of 2018. Retrieved from:

 https://www.vollebak.com/product/solar-charged-jacket/

 #4

 Curiouser Products Inc. (2019). The Mirror. Retrieved from:

 https//www.mirror.co/
Answer
Executive Summary
Thor Trucks is looking to introduce electric trucks in Australia and the report is a Thor Trucks marketing plan for the start-up. The evaluation of the strategic marketing plan revealed that Thor Trucks is in a comfortable position to explore business opportunities in Australia. The pieces of evidence that support this conclusion were gathered by performing analyses like PESTEL, Porter's Five Forces and SWOT. The other evaluations included identification of the barriers that existed in Australia concerning electric vehicles, the objectives of Thor to enter into Australia and the mix of the marketing strategy that it would apply for realization of the objectives, the campaigns that would be run and identification of any contingency factor that might become an obstruction for the company in connection with its business expansion objectives.
The PESTEL Analysis revealed that Australia would be the most suitable location for initiating Thor Trucks marketing plan to expand its market. All the six factors indicated that the business environment of Australia was good enough. Porter's 5 Forces analysis revealed that Thor was in a relatively competitive position to implement its business objectives in Australia. The SWOT Analysis revealed that Thor was equipped with all the necessary requirements to consider business expansion on foreign soil.
The customer analysis revealed that logistic related organizations and the Australian government would be the initial target audience. Even though a few short-comings were identified concerning the Australia eco-friendly vehicle segment but none was that serious. The marketing objectives and the marketing strategy were also suitable enough and there was no contingency factor detected that might indicate any possible complication. The two key findings of the report are:
Logistical cost will be reduced by the introduction of the truck;
It is environment friendly and will lead less pollution that can improve the overall environment sustainability ranking of Australia;
1. Introduction
The report deals with the development of a Thor Trucks marketing plan for an upcoming business concept related to products and services that would be introduced in the Australian Market in the initial months of 2020. To come up with a comprehensive Thor Trucks marketing plan, all relevant marketing concepts would be applied in order to have a comprehensive understanding. Most of the details discussed in the report would be applied discussions and results and implications of previous analyses.
About Thor Trucks
The main focus of the report on Thor Trucks marketing plan would be scope of electric vehicle (EV) truck manufacturer Thor Trucks that has been recently renamed as XOS trucks. It happens to be a new startup based in Los Angeles. The company believes that in the near future, commercial electric vehicles will replace the present generation of technology and the prime focus is on the performance of the vehicle (Ohnsman, 2018). The vehicles use the battery as fuel thereby realizing the aspect of low pollution trucking. The focus is to reduce the ownership cost by 30 per cent, lower the maintenance cost, non-polluting emission and more power than the traditional diesel variants.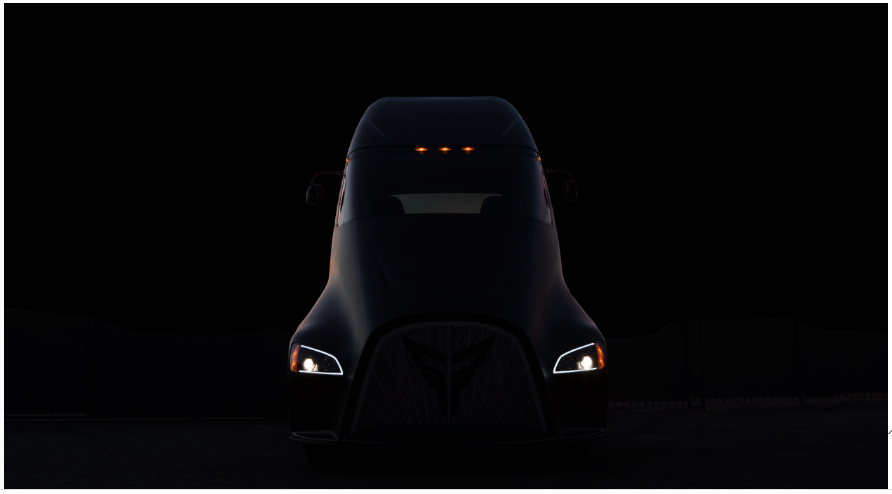 Source: (Ohnsman, 2018)
The report would consist of Thor Trucks marketing plan, PESTEL Analysis, competitor's analysis using Porter's 5 forces, SWOT Analysis, Customer Analysis, marketing objectives as well as campaign evaluation for a detailed understanding.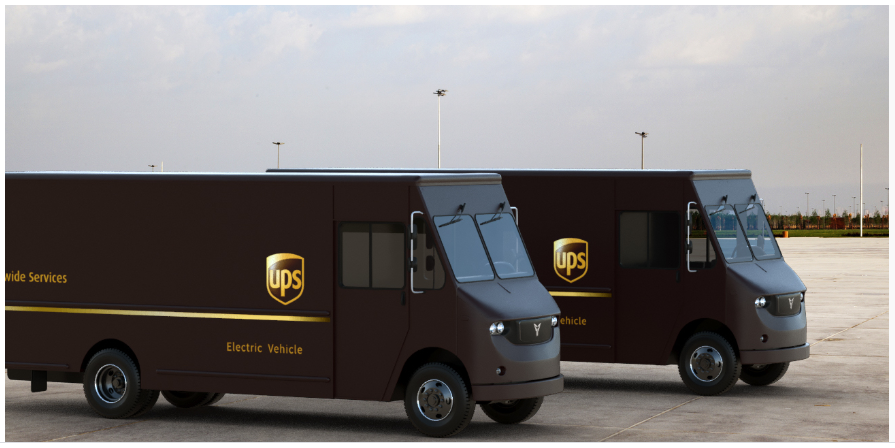 Source: (Ohnsman, 2018)
Situation Analysis for the successful Thor Trucks marketing plan
PESTLE Analysis:
The PESTLE Analysis can help to understand the macro environment factors that might have a significant influence on the performance of Thor Trucks (Ferguson, 2020). It consists of six aspects namely – Political, Economic, Social, Technological, Environmental and Political.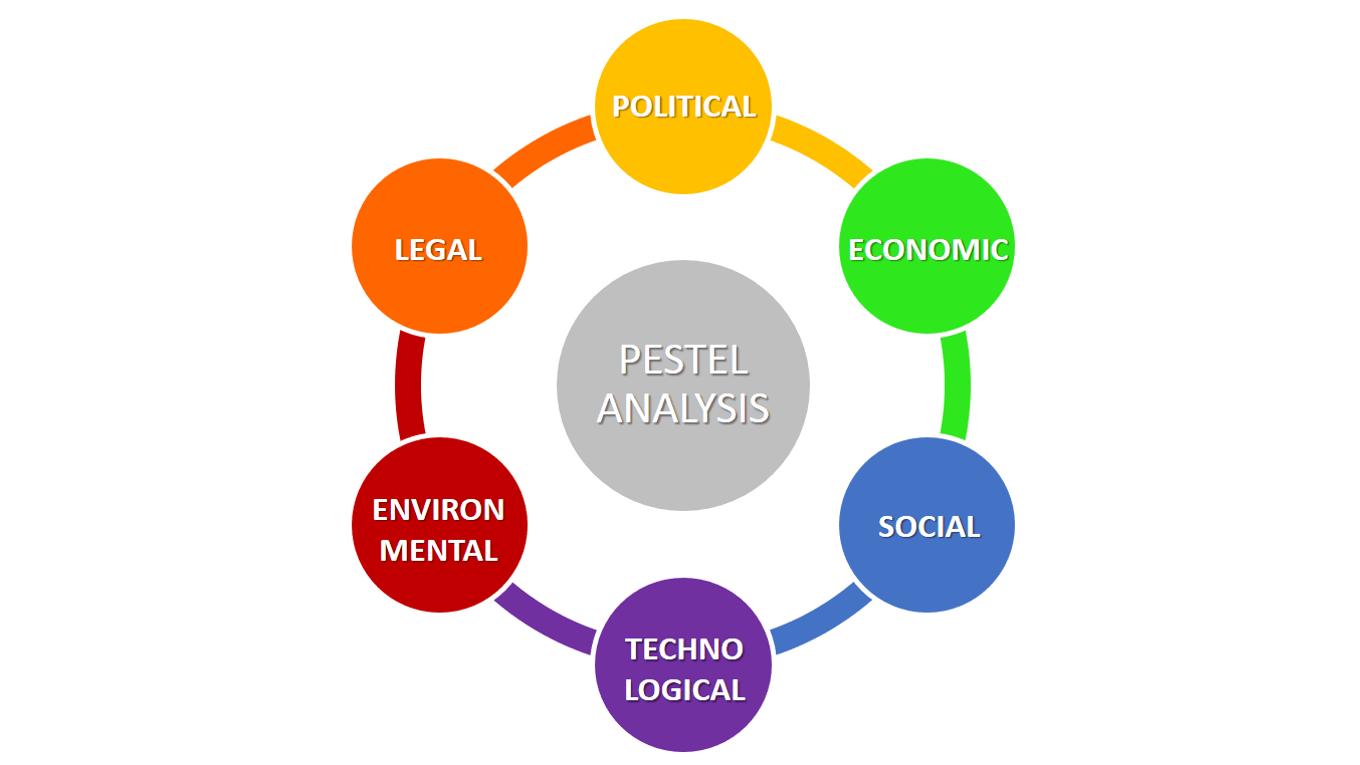 Source: (Ferguson, 2020)
Political:
The business climate of Australia is quite hot in terms of investments (Nestorovi?, 2016). The political situation considered in this study of Thor Trucks marketing plan is stable and investors feel confident to invest. Recent changes in the economic and environmental policies have made Australia as one of the most favored countries for future investment. This will have positive impact on business of Thor Truck.
Economic:
Australia happens to be the 13th largest economy in the world. The growth in the economy in 2017 was more than 2 per cent, and it is expected that it will be higher in the future. Most Australians are in favor of 'Pure Investments' and the present exchange rate is almost the same as the countries including the United States (Ferguson, 2020). Therefore, doing business in Australia would be easy and can also be used as headquarter for overlooking operations in Asia. For start-ups (domestic or foreign), if the turnover is below AUD 25 million, a low tax bracket is applicable.
Social:
The aspect of Thor Trucks marketing plan signifies that the population of Australia is less as compared to other countries. In 2018, it stood at 23 million approximately. There are three social classes in Australia – Working, middle and Executive (Nestorovi?, 2016). The focus of the population is on education, technology and a clean environment for a sustainable future. The technological advancement are easily greeted by Australians so it will have impact on Thor Truck. 
Technological:
Australia happens to be a land of innovations. It is more open to new technology than any other nation. It is expected that the use and implementation of new (and clean) technology will go up to almost AUD 65 billion in the current year and will further expand in the future (Ferguson, 2020).
Environmental:
As per reviews, Australia is a beautiful place having a wonderful landscape. However, since mining and oil exploration among the major industries, the impact on the environment huge and happens to be the high as compared to other nations (Ferguson, 2020).
Legal:
The country has fair trading, consumer and competition laws to ensure that there is a clean business environment. The new laws concerning encryption and privacy of data are being as strict. However, that will not have any influence on business (Nestorovi?, 2016).
Overall, Australia would be an ideal location for initiating Thor Trucks marketing plan to expand business since there are ample positive sides respects based on PESTEL Analysis they are
Political situation stable ,
Economic situation expanding at moderate rate,
Social positive attitude towards technological changes,
Technological advancement are given high priority,
Environmental protection is given emphasis and
legal aspects is stable
Porters' Five Forces:
It is a model that can help to identify and analyses five different competing forces that shapes every industry including automobiles. It further helps to determine the strengths and weaknesses.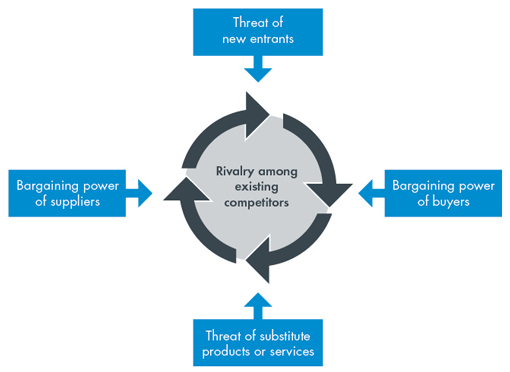 Source: (Porter et al., 2018)
The five aspects are:
Competition in the industry:
It is difficult for a new brand to get into the automobile sector since a large investment would be needed, especially at the initial stage. The next hurdle for Thor Trucks marketing plan would be the level of competition from the established brands. However, if there is an innovation or a differentiated introduction in the market, things would be different. Apart from Tesla, none have been able to make a mark in the Australian market.
Bargaining power of supplier:
The supplier bargaining power is weak since most are small entities. Only a handful have a significant size (Porter et al., 2018). Most suppliers go by the rules of car manufacturers. Global brands like Toyota, Ford or BMW can easily switch between suppliers since the raw material is available in plenty.
Bargaining power of customers:
It is moderately strong. In Australia, the trend is more towards buying a single automobile. However, the various corporations and the government agencies buy a variety of vehicles, and when they do so; it is done in fleets (Porter et al., 2018). It indicated in the study of Thor Trucks marketing plan that such buyers are in a position to bargain for a better offering. Existing buyers can also be easily influenced since the preference is more towards better product and economic price.
Threat of substitutes:
The segment of electric vehicles is still in its upcoming stage. In the electric vehicle (EV) category, there are just two players in the Australian market namely – Tesla and BMW (Karmaker, 2019). However, in 2020, eight more brands will roll in – Audi, Volvo, Porche, Mercedes, MG, Mini and one more. However, none fall in the category of Thor and so the threat of substitution will be low.
Competitive Rivalry:
It is expected to be high since new players are trying to enter the market. The Australian automobile industry is large enough and matured too. Therefore, the competition will be tough for market share. Even though different brand target different market segments, still there might be an overlap (Porter et al., 2018).
Thus, apart from future competition, Thor will not have to face much competition in the initial stages.
SWOT Analysis on the study of Thor Trucks marketing plan:
It helps to access the current position of an organization before it finally decides to go ahead with a new strategy. SWOT represents Strengths, Weaknesses, Opportunities and Threats.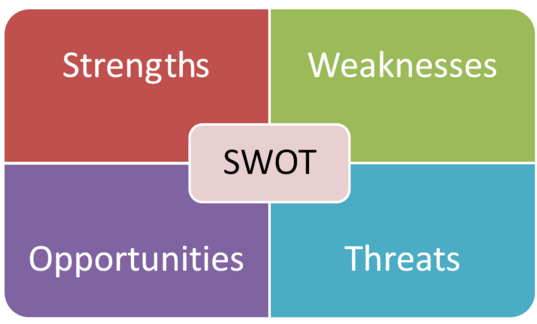 Source: (Hutchinson, Waterson, Anvari&Naberezhnykh, 2018)
Strengths:
In regards with the effective Thor Trucks marketing plan, the company has a strong distribution network. The cost structure is low. Hence, it is able to produce low cost vehicles, thereby increasing the chances of affordability. It has a strong relation with its dealers and a strong focus to promote its products. The financial position is strong (Caldera, Jayasinghe&Lokuketagoda, 2018). There has been continuous profit in the last half a decade. Most stages of production are automated and a large number of skilled labor. The innovative team has allowed the company to compete in new marketplaces. The company has been quite active in terms of strategic partnerships.
Weaknesses:
The spending on R & D is less as compared to the other global brands. The workforce is not diversified enough, and majority comprises of local employees (Hutchinson et al., 2018). The average work load of each employee is high.
Opportunities:
Australia happens to be a country that would embrace electric vehicles much more rapidly than any other in the world. Fast charge units are being built around the nation (Reinhardt, 2019). As reported by the electric vehicle council, sales of electric vehicles have increased rapidly since 2011.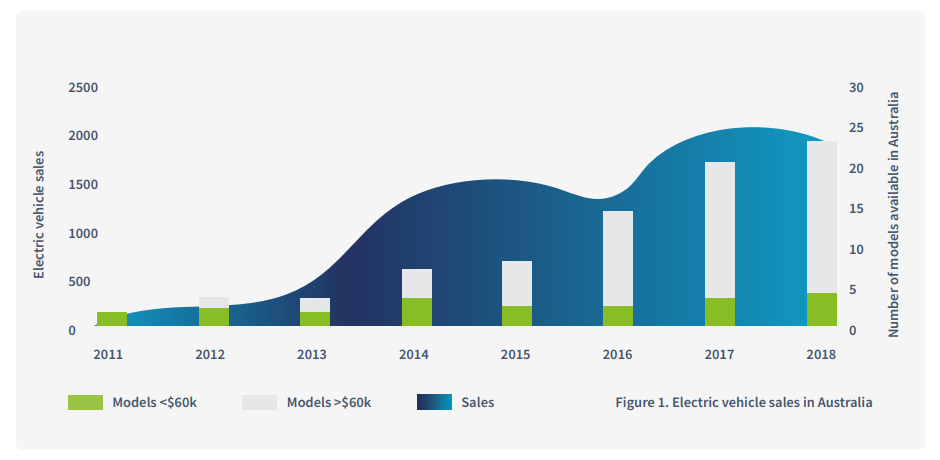 Source: (Reinhardt, 2019)
As reported in the Guardian this year, by the year 2035, almost half of the new vehicles in Australia will be electric vehicles.
Threats:
The threats occur while implementing Thor Trucks marketing plan might be technological innovations by the current and new competitors, new start-ups looking to capture the Australian market and the changing of the target audience. Also, the rise on the fuel cost might increase the input cost.
Customer Analysis
The year 2018 was a record year for the sale of trucks in Australia. As per the Truck Industry Council, the trucks that were sold the most belonged to the heavy duty, medium duty and light duty. The 2018 sales were up by 13 percent as compared to what was sold in 2017. In fact, the figure smashed all previous ones even the pre-global financial crisis (Broadbent, Drozdzewski&Metternicht, 2018).
Product Positioning:
Trucks are mostly bought by organizations that deal with logistics having their own fleet or by the various logistic service providers. Apart from private organizations, the government also purchases trucks for its various uses. This government purchase is usually done through tender supplies. (Sadeghianpourhamami, Refa, Strobbe&Develder, 2018).
Target Audience / Potential Customers of Thor Trucks marketing plan:
The probable customers of Thor in Australia would be the shipping firms, courier and mail delivery service providers, those having warehouse distribution service, medical firms especially those dealing with sensitive medicines like vaccines and other life-saving medicines, transport services for Australians having either mobility disadvantages or belong to the elderly category, firms dealing with trade services and logistic and associated services (both private as well as government) would be the ideal prospects or customers (Infante, Ma, Han &Liebman, 2019). Even security service agencies and the various banks in Australia could be the probable buyers of the electric Thor trucks since these entities require trucks.
Positioning Statement:
Target: For entities looking for clean energy vehicles.
Brand: Thor.
Category: Offers trucks that use power from rechargeable batteries as fuel.
Point of Difference: Users can opt for non-polluting vehicles.
End Benefit: Lower pollution.
Reason to Believe: Fulfilling environmental commitment.
(For Entitles that are looking for clean energy vehicles, Thor offers trucks that uses power from rechargeable batteries (as fuel) allowing users to opt for non-polluting vehicles and lower pollution, thereby fulfilling the environmental commitment.)
Problem Statement for the study on Thor Trucks marketing plan
As reported in the guardian, the road blocks or the problem concerning electric vehicles (irrespective of the category) in Australia is the lack of a national plan as compared to other countries like China that is fast emerging as a tough competitor. As per the electric vehicle council, Australia is close to a decade behind the other developed nations of the world in terms of electric vehicles (Datta, Kalam& Shi, 2018). Even though the present treasurer exhibits a lot of enthusiasm but not the conservative Australian backbenchers. Other countries like France, Germany, Ireland, Japan, South Korea, New Zealand, Spain and the UK have all come up with a definite agenda to encourage the acceptance of electric vehicles. In fact, Norway happens to be the world leader in this regard. Almost 2 out of 5 cars on the road is either an electric model or a hybrid one.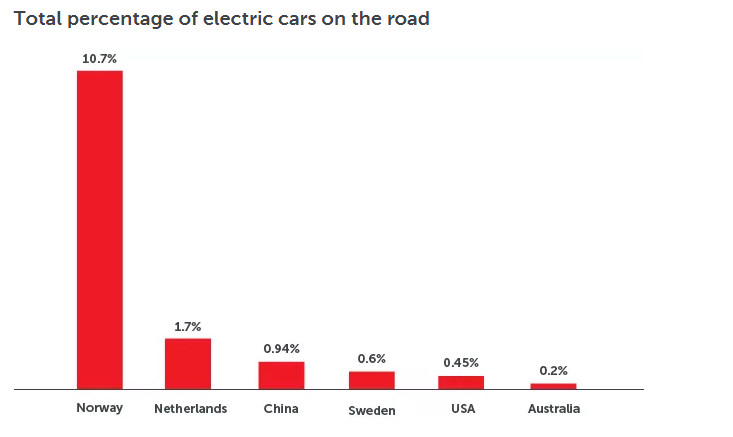 Source: (Datta et al., 2018)
The research on Thor Trucks marketing plan mentions that there is a lack of infra-structural support from the Australian government. It is primarily in terms of sufficient charging stations which currently have turned out to be the biggest barrier. The ratio of charging stations to EV is 1:6.

Source: (Datta et al., 2018)
There is also a lack of incentives for the public who might be looking to go for electric vehicles (Cohn &Vaccaro, 2018). As on date, those electric models that have sold that most are the highly priced ones indicating that EV is still being regarded as a luxury commodity.
This, however, is a great opportunity for implementing Thor Trucks marketing plan since Australia is currently reliant on exports or foreign brands for its electric vehicle segment.
Marketing Objectives
The objectives of Thor Trucks marketing plan for introducing the range of electric vehicles by the selected company in Australia should be the following:
The electric car sales in Australia have increased by almost 67 per cent in recent years (Mahmud, Town, Morsalin& Hossain, 2018). Currently, the electric vehicle share of the total automobile market in Australia is just 0.2 per cent. In fact, in the OECD, Australia happens to be the country having the least rate of EV.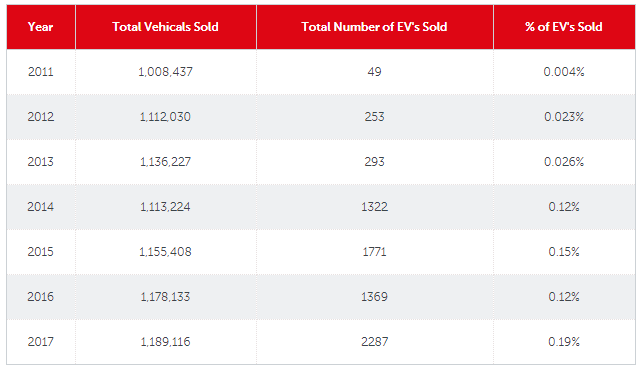 Source: (Datta et al., 2018)
Contribute to the effort of the government to bring down the average pollution level of Australia caused due to emission from vehicles.
Provide the road transport domain of Australia enough scope so that they can help to bring down the pollution level and also decrease the cost of operation.
SMART representation of the Marketing Objectives:
| | | | |
| --- | --- | --- | --- |
|   | Market Potential | Control Pollution | Low Operational Cost |
| Specific (S) | 67% growth | Road pollution maximum | AUD 75 and above |
| Measurable (M) | Market Share - 0.2% | 18% | Yes |
| Attainable (A) | Yes | Yes | Yes |
| Relevant (R) | Yes | Yes | Yes |
| Time based (T) | 10 years | 15 years | 15 years |
Source: (Ohnsman, 2018)
Marketing Mix Strategy
The marketing mix strategy usually consists of four important aspects namely: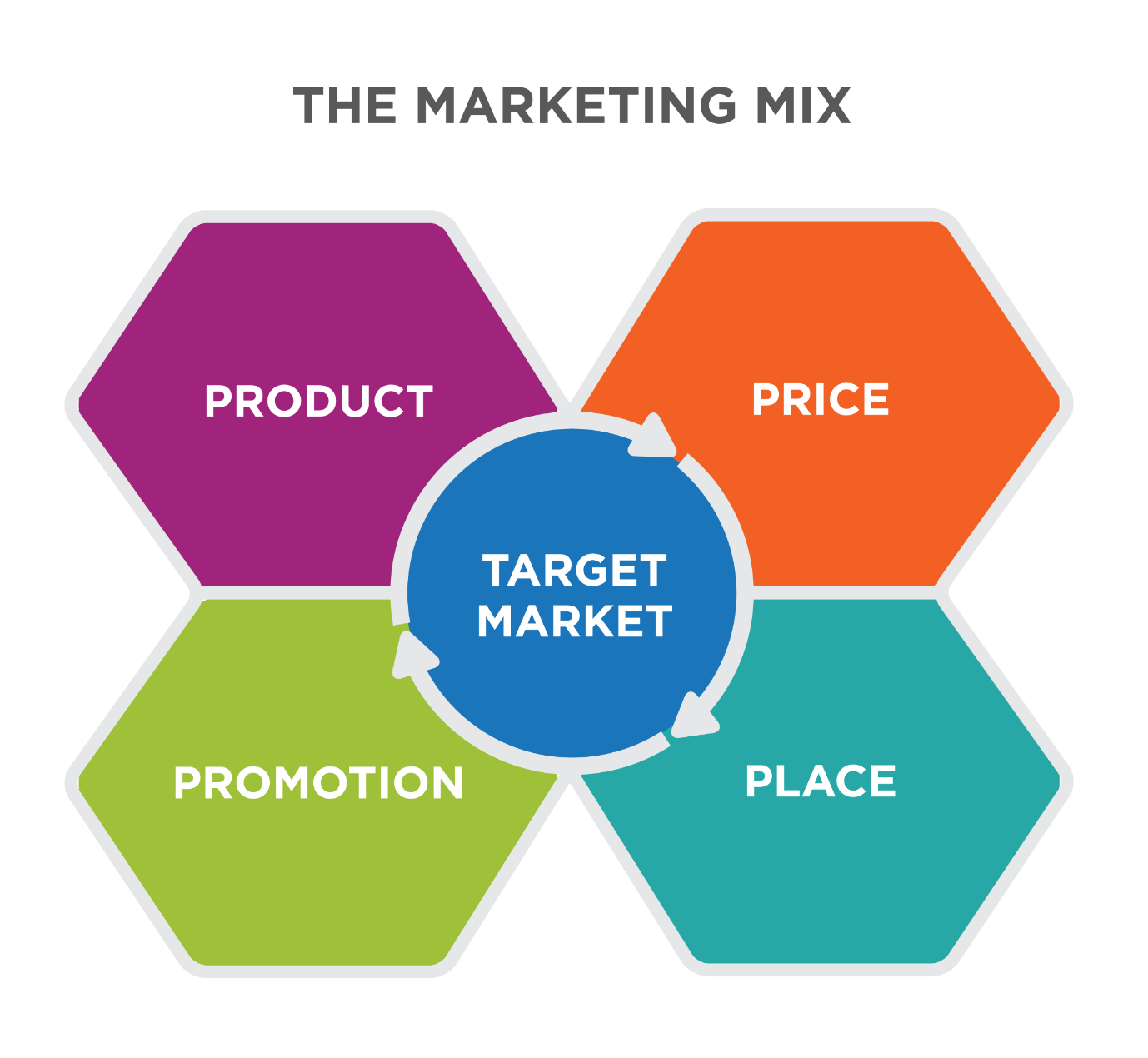 Source: (Pomering, 2017)
Product:
Initially in the Thor Trucks marketing plan, the company can proceed with the electric truck variant, especially the ET-One having a carrying capacity of almost 80,000 pounds along with the medium duty variant. The former model would be for various large scale operations as required by various business organizations, transport service providers and the Australian government whereas the latter can be used for medium scale operations especially last mile connectivity or delivery (Eneizan, Abd-Wahab&Obaid, 2016).
Price:
The medium duty variant, the price can be fixed in the range of AUD 50,000.00 – 60,000.00 and for the ET-One model, the price can AUD 70,000 – 80,000.00. Such a price structure would allow Thor to compete comfortably with the current petrol and diesel models. There would also be provisions for discounts, offers and free services (Pomering, 2017).
Place:
In order to make the products available to the buyers, the best option for Thor Trucks marketing plan would be to approach the HVIA (Australia's Heavy Vehicle Industry) that represents the objectives and interests of heavy vehicles of both domestic as well as overseas players in Australia (Pomering, 2017).
Promotion:
The activities that Thor can go for to communicate the features and the benefits of its offerings should comprise of paid advertising and Cause Marketing along with a mix of Relationship Marketing and Cloud Marketing (Pomering, 2017).
Campaign Evaluation
Control Measures:
The control measures should comprise of surveys to pin-point on the aspect of awareness of the brand and its offerings in Australia (Falco, Arrigo, Mazza, Bompard&Chicco, 2019). The other aspects should include the interest of the target audience, the commitment level of the potential prospects, referral to others and the probability of repeat purchase.
Contingency Actions:
In order to avoid any gap or misinterpretation, there must be live demos along with offers for test rides or driving experiences so that whatever message is being conveyed to the target audience can be practically verified (Falco et al., 2019). It can greatly help to enhance the image of the brand.
Budget Allocation
The budget allocation required for the Thor Trucks marketing plan as per the objectives and the marketing mix strategy is as given below:
Budget Allocation for Marketing Mix

Product Development / R & D

AUD 5,00,00,00.00

Price Survey / Market Survey

AUD 1,00,00,00.00

Promotion / Media

AUD 3,00,00,00.00

Government tie-ups / Conferences / Other sponsorships and activities

AUD 1,00,00,00.00

Total

AUD 10,00,00,00.00
Conclusion
A thorough analysis was conducted to evaluate the scope of Thor Trucks marketing plan in Australia. Analysis of the customer segment, the road blocks that still exist in Australia regarding eco-friendly vehicles, the marketing objectives and the marketing strategy indicated that Thor could consider a business venture in Australia. The contingency evaluation also revealed that there are no major threats.
References:
Broadbent, G. H., Drozdzewski, D., &Metternicht, G. (2018). Electric vehicle adoption: An analysis of best practice and pitfalls for policy making from experiences of Europe and the US. Thor Trucks marketing plan Geography Compass, 12(2), e12358.
Caldera, S. U. K. H. I. T. H., Jayasinghe, S. H. A. N. T. H. A., &Lokuketagoda, G. A. M. I. N. I. (2018). Social and environmental impacts of battery powered ferries in Australia. In IAMU Student Conference, AGA19 (pp. 47-55).
Cohn, D. Y., &Vaccaro, V. L. (2018). Reducing the Green Gap: The Impact of Cultural & Personal Values on Adoption of Hybrid & Electric Vehicles in the US, U, Australia & South Africa. Journal of International Management Studies, 18(3).
Datta, U., Kalam, A., & Shi, J. (2018). Electric vehicle (EV) in home energy management to reduce daily electricity costs of residential customer. Journal of Scientific and Industrial Research, 77(10), 559-565.
Eneizan, B. M., Abd-Wahab, K., &Obaid, T. F. (2016). Effects of green marketing strategy on the financial and non-financial performance of firms: A conceptual paper. Oman Chapter of Arabian Journal of Business and Management Review, 34(3796), 1-14.
Falco, M., Arrigo, F., Mazza, A., Bompard, E., &Chicco, G. (2019, September). Agent-based Modelling to Evaluate the Impact of Plug-in Electric Vehicles on Distribution Systems. In 2019 International Conference on Smart Energy Systems and Technologies (SEST) (pp. 1-6). IEEE.
Hutchinson, L., Waterson, B., Anvari, B., &Naberezhnykh, D. (2018). Potential of wireless power transfer for dynamic charging of electric vehicles. IET Intelligent Transport Systems, 13(1), 3-12.
Infante, W., Ma, J., Han, X., &Liebman, A. (2019). Optimal Recourse Strategy for Battery Swapping Stations Considering Electric Vehicle Uncertainty. Thor Trucks marketing plan IEEE Transactions on Intelligent Transportation Systems.
Karmaker, A. K. (2019). Optimization Of Hybrid Renewable Energy Based Electric Vehicle Charging Station (Doctoral Dissertation, Dhaka University Of Engineering & Technology).
Mahmud, K., Town, G. E., Morsalin, S., & Hossain, M. J. (2018). Integration of electric vehicles and management in the internet of energy. Thor Trucks marketing plan Renewable and Sustainable Energy Reviews, 82, 4179-4203.
Nestorovi?, ?. (2016). Political-Legal Environment. In Islamic Marketing (pp. 173-244). Springer, Cham.
Ohnsman, A. (2018). Would-Be Tesla Semi Rival Thor Gets Rolling With Electric UPS Trucks. Retrieved from: https://www.forbes.com/sites/alanohnsman/2018/07/31/would-be-tesla-semi-rival-thor-gets-rolling-with-electric-ups-trucks/#13a828694d72
Pomering, A. (2017). Marketing for sustainability: Extending the conceptualisation of the marketing mix to drive value for individuals and society at large. Australasian Marketing Journal (AMJ), 25(2), 157-165.
Porter, L., Stone, J., Legacy, C., Curtis, C., Harris, J., Fishman, E., &Stilgoe, J. (2018). Thor Trucks marketing plan The Autonomous Vehicle Revolution: Implications for Planning/The Driverless City?/Autonomous Vehicles–A Planner's Response/Autonomous Vehicles: Opportunities, Challenges and the Need for Government Action/Three Signs Autonomous Vehicles Will Not Lead to Less Car Ownership and Less Car Use in Car Dependent Cities–A Case Study of Sydney, Australia/Planning for Autonomous Vehicles? Questions of Purpose, Place and Pace/Ensuring Good Governance: The Role of Planners in the Development of Autonomous Vehicles.... Planning Theory & Practice, 19(5), 753-778.
Reinhardt, R. (2019). Sustainable business model perspectives for the electric vehicle industry: the case of battery second use.https://upcommons.upc.edu/bitstream/handle/2117/173362/TRR1de1.pdf
Sadeghianpourhamami, N., Refa, N., Strobbe, M., &Develder, C. (2018). Quantitive analysis of electric vehicle flexibility: A data-driven approach. Thor Trucks marketing plan International Journal of Electrical Power & Energy Systems, 95, 451-462.
Ferguson, E. (2020).Toyota PESTEL/PESTLE Analysis & Recommendations - Retrieved 14 January 2020, from http://panmore.com/toyota-pestel-pestle-analysis-recommendations