Supply Chain Management Assignment: Case Analysis Of PIM Aerospace
Question
Task: Supply Chain Management Assignment Brief – Case "PIM Aerospace"
Introduction 
The given case is a European based manufacturer and distributor of components and sub-assemblies for the aerospace industry, which is an invented case but will have similarities to existing businesses.
Facts that are not given can be taken from typical real-world cases about the industry, but please remember to give in-text references for these.
Key facts about PIM Aerospace
PIM Aerospace has 12,000 suppliers with whom the total spend is about £20 billion per annum.

PIM Aerospace has several manufacturing plants located across Europe, see figure 1 below.

PIM aerospace have more than 20,000 Stock Keeping Units (SKUs) of finished product, components and raw materials, some examples are shown in figure 1 below.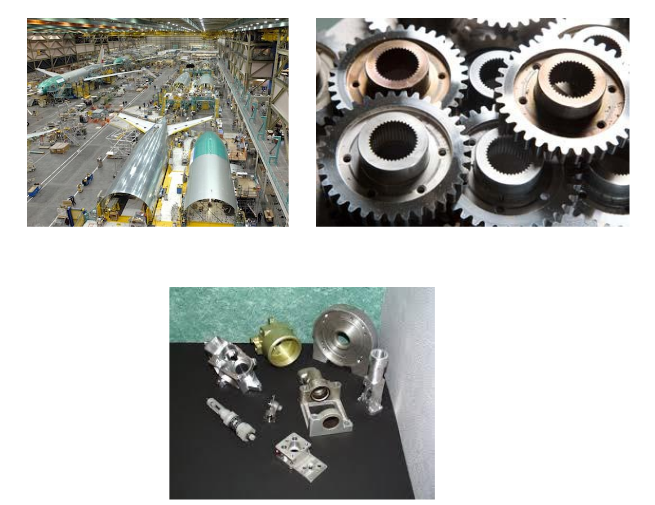 Figure 1 - examples of a PIM Aerospace manufacturing plant and typical components
Main Issues
The Procurement and Inventory Director of PIM Aerospace has done some initial analysis of the supply base and current stock profile and has found some issues:
All suppliers are managed in the same way

Invoices are paid in sequence of their arrival

All suppliers work to the same generic terms and conditions in the contracts

Little time is invested in the suppliers unless problems arise
The supplier list is too long for any of the procurement team to be familiar with or to manage the suppliers effectively

The suppliers are located across Europe. PIM Aerospace customers are predominantly large aerospace organisations.

Some of the suppliers to PIM Aerospace often supply poor quality products that are often delivered late and outside of the required specification. 

PIM Aerospace do not maintain any records about the performance of their suppliers

A recent management report shows PIM Aerospace are holding a significant amount of obsolete and very slow-moving stock in their warehouse.

PIM Aerospace are often unable to meet customer requirements from existing stock 
In addition, PIM Aerospace is developing a new range of aerospace components for a new contract with a major aircraft manufacturer and currently there are no capable component suppliers on their list.
Answer the below questions: 
Question 1- Supplier selection and evaluation
Select and justify a process for PIM Aerospace to follow to allow them to optimise their current supply base to overcome the issues with management of their extensive supplier base. Discuss how PIM Aerospace might identify and select a supplier with suitable capabilities to manufacture and supply their new range of aerospace components. (40 marks, LO 1, 2, 3).
 Question 2- Performance Management
PIM Aerospace does not currently measure the performance of their suppliers and does not integrate this as part of their supplier selection or supplier qualification processes. Compare and contrast suitable potential methods of measuring and monitoring supplier performance and suggest and justify a suite of performance measures for PIM Aerospace to use with their strategically important suppliers and customers.
Answer
Supply Chain Management Assignment Answer 1 – Supplier selection and evaluation
Introduction 
PIM Aerospace has an existing problem with its supplier selection and the management of suppliers. The quality of products is a key concern for a business-like PIM Aerospace as the main customer base of the company are aerospace organizations that require good quality of products. There are many issues regarding the supplier management of PIM Aerospace apart from poor quality of product supplied and to address those issues the company needs to implement an adequate process for overcoming the issues in the supply chain and to improve their supply chain operations. 
Selection of supply chain process for PIM Aerospace
Based on the problem of PIM Aerospace, it can be said that it needs to focus on the right selection of suppliers along with the reduction of waste. The agile supply chain process is the most suitable for the company as it is able to work in a high level of supply chain complexity. The key success factors of implementing an agile supply chain are- it improves the flow management with suppliers at all levels of the products life cycle, develops supplier portfolio, develops supplier collaboration, and improves the supply chain design. The agile supply chain will help to address the existing problems faced by PIM Aerospace. It will apply shared and strict rules regarding the quality, design, development, and test procedure, which will ultimately improve the overall quality of products (Ivan and Lucia, 2013). There are different types of supply chain typologies that are applied in the aerospace manufacturing industry, and some of the high strategic relevance and SC complexity and some of them have low. Agile supply has high strategic relevance and is able to work in high SC complexity, so agile supply is the most suitable process option for PIM Aerospace.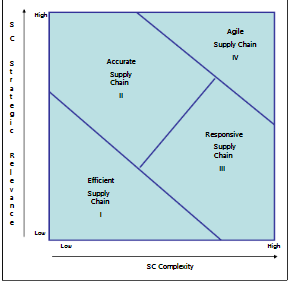 Figure 1: Types of supply chain applicable in Aerospace
Source: (Ivan and Lucia, 2013)
The robust planning under the agile supply chain will help to reduce volatility in the supply chain. In the case of companies like PIM Aerospace, 40-50% of the product life cycle depends on the manufacturing of the components and suppliers (Ziaeiand Amalnick, 2016). In an agile approach, the company can increase the flexibility in the overall supply chain process and it also helps to reduce the numbers of suppliers to get customized and more quality products. The payment process and transaction process are also simplified under the agile approach, which will be helpful for the company to ensure a better payment process. The supply chain network is another thing to be considered for PIM Aerospace as the company has an existing problem of selecting and managing its suppliers, under the agile approach, the company can develop network design optimization for its supply chain across all tiers (Ziaeiand Amalnick, 2016). Along with the proper supplier management, the agile approach works based on adequate information about suppliers, which will help the company to select only those suppliers who can meet the standard and specific requirements of the products. 
The company needs to focus more on its supplier relationship management, so the key things that will be considered under the agile supply process are purchase, sourcing, negotiation, supplier collaboration, and design collaboration (Ramirez-Peña et al., 2020). The agile supply process is one of the most preferred strategies in the present situation and PIM Aerospace will have numerous benefits from it. The inventory shortages and other potential shortages can be eliminated by using this supply process.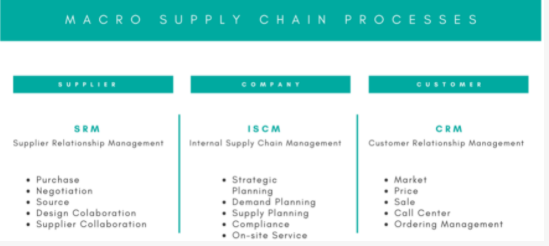 Figure 2: Macro Supply chain processes
Source: (Ramirez-Peña et al., 2020)
Inventory management is a vital aspect for the company as it would help the company to minimize costs, control the inventory holding levels. The stock requirements of the company based on the current situation as well as future situations can be managed with inventory management (Relph and Milner, 2015). There are numerous inventory management strategies that can be used by PIM Aerospace to improve its management and overall business. The Just-In-Time inventory management strategy can be used by PIM Aerospace to ensure only the requirements of the current stock and stock for expected customer orders. PIM Aerospace can also employ a safety stock inventory to ensure that a small but additional amount of products are kept on-hand for any emergency requirement.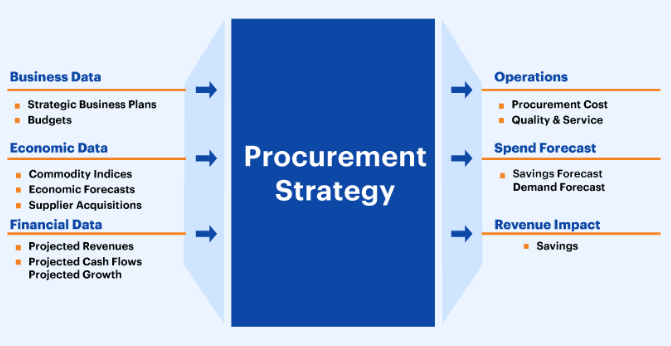 Fig 3: Various procurement strategies
The above figure describes the various types of procurement strategies used by companies for procurement management
Source: (Procurement Cloud, 2020)
A range of procurement strategies can be used by PIM Aerospace for effective procurement management. The company can implement procurement software to ascertain an error-free procurement process (Lysons, 2020). The current spending of the organization must be analyzed by the company and PIM Aerospace must collect data from suppliers, internal stakeholders, and all other parties engaged in the procurement process. The organizational needs must be comprehended by the company as this would help to prioritize the procurement strategies across other business and functional goals. The organizational strategies play a vital role in the management of business processes and it is vital for PIM Aerospace to effectively develop and manage their organizational concepts to overcome the supply chain problems they are facing. The organizational concepts give the company a certain goal and sense of direction. PIM Aerospace can decide on which area they need to focus on and make improvements with the help of the organizational strategies and this will help the company to take a step towards resolving the issues.
After analyzing the situation of PIM Aerospace, it is evident that the company is facing major issues in the form of supply chain management. The issues are severely hampering the business of PIM Aerospace based on the company being unable to meet the customer requirements, poor quality of products, etc. Thus, it has become important for PIM Aerospace to implement proper strategies for the identification and selection of a supplier that possesses suitable capabilities to manufacture and supply the required range of aerospace components. The first crucial step in the aspect of selecting and identifying a supplier that can be suitable for PIM Aerospace is analyzing the location of the supplier as it has been observed that keeping the supply chain local can reduce a significant amount of risks to the business along with providing more greater control, enhanced flexibility and lesser cost of the supply chain. The selection and identification of suppliers must emphasize on the location factor because distant suppliers might lead to extra freight costs and longer delivery times (Cheraghi, Dadashzadeh and Subramanian, 2015).
The second crucial step in the aspect of selecting and identifying suitable suppliers is based on reliability as reliable suppliers deliver the right goods at the right time (Cheraghi, Dadashzadeh and Subramanian, 2015). It has been observed that the large suppliers tend to be reliable because they possess adequate systems and resources that help them to deliver properly even if a certain disruption occurs. However, there also exists an opportunity to develop a close relationship with the smaller suppliers so that the response from the smaller suppliers is better during rush orders. The third step in the aspect of identifying and selecting suitable suppliers is related to stability and this approach will ensure that there is a search for an experienced supplier. In the context of supply chain management, stability is important and during times of long-term contract with suppliers, stability becomes even more crucial. It is thus important to exercise due diligence along with checking the credit history of the suppliers for the purpose of analyzing the supplier's financial stability (Stevens, 2013).
The fourth aspect that needs to be considered is the price as affordability is one major concern in terms of selecting a suitable supplier. Competitively priced suppliers can act as a suitable option if a company is focused on managing finances at low expenditures. However, it also needs to be considered that cheap supply chain rates do not necessarily mean they offer the best value for money (Tahderhoost and Brard, 2019). Thus, there is a risk of damaging reputation by relying on cheaper suppliers. The fifth and last aspect that needs to be considered is business values as it is important to align the business values of the suppliers to the company's business values. In the modern-day, business environment it has become mandatory to ensure that corporate social responsibility (CSR) is implemented in every aspect of the business process and this means that the selected supplier must be utilizing CSR activities in its supply chain operations.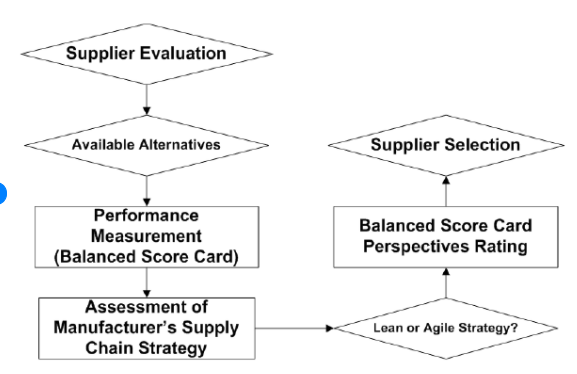 Figure 4: Supplier selection and evaluation
Source: (Rahiminezhad Galankashi et al., 2013)
In the context of PIM Aerospace, the following steps can be helpful in identifying and selecting suitable suppliers:
Mathematical Programming: The decision problem formulation is enabled by a mathematical problem in a mathematical objective function structure which requires being maximized or minimized based on the function of the objective by altering the variable values (Mirkouei and Haapala, 2014). Mathematical programming can be described as an optimization method by which several suppliers are selected for either maximizing or minimizing single criteria or multi-criteria based on the constraints of the buyer or supplier. PIM aerospace can use this model to initially minimize then maximize the supplier performance according to the target measures of the company.
Data Envelopment Analysis: The concept of data envelopment analysis is formed based on efficiency measurement of the alternatives of decision or suppliers. Supplier efficiency can be defined as the proportion of the weighted total of the supplier's yield to the weighted total of the supplier inputs. Thus, the most suitable set of weights is measured by the DEA method for each supplier option and classifies them into inefficient or efficient suppliers. The supplier efficiency can be calculated by PIM aerospace by this method and a suitable supplier can be chosen. The overall performance of a supplier can also be calculated with the help of this method.
Linear Weighting Model: In this model, weights are allocated to the criteria with the biggest weight equivalent to the priority which is the highest. The criteria ratings are multiplied with their relevant weights and the summation of the weights are allocated to each supplier, thus the supplier who has the highest rating can be chosen. Few imprecision has been found in the rating procedure such as difficulty in determining the supplier score on a single criterion or significance of some criteria with a high degree of accuracy.
Analytic Hierarchy Process: With the help of this process PIM aerospace can prioritize its choices of suppliers while considering several criteria. This method enables the decision-makers to reorganize complex issues in the structure of a hierarchy or integrated levels set. AHP is one of the most commonly used methods as both qualitative and quantitative criteria are being incorporated by it and it is relatively simple to comprehend (Wang et al., 2017). The key criteria for supplier selection by this process were technical ability, price, quality, and delivery. As mentioned in the case study, PIM aerospace is struggling with the delivery aspect and this method can be useful for the company in selecting suppliers.
Analytic Network Process: This process is also a version of AHP but more sophisticated. It is being believed by some authors that the evaluating factors of the suppliers can influence each other and it is vital to consider this interdependency in this method (Lin, Hung, and Hu, 2018). PIM aerospace can implement this method and select the suppliers based on the performance matrix of strategies and organizational factors. Other factors which need to be considered are quality, cost, delivery time, flexibility, and many more along with additional insight is being provided by the ANP model.
Answer 2- Performance Management
Performance management
Measuring and monitoring the performance of the suppliers can be a complex area for organizations, but it is crucial to measure their performances because it is considered to be an integrated part of the business. However, in the given case, since PIM Aerospace has not been measuring and monitoring the performance of the suppliers, the company is said to have been facing various issues lately. In concern to the identified issues, the company needs to adopt certain potential methods to measure and monitor supplier performance that can be used with their strategically significant suppliers as well as customers. However, one of the major issues that arise while monitoring the performance of the suppliers is to decide who is the best placed, in terms of actually monitoring the performance. In aid to do so, the performance of the suppliers has to be assessed objectively adjacent to the criterion that is pre-determined, understood unmistakably, and agreed by both parties within the conditions of the contract. Therefore, some of the methods to monitor the supplier's performance are as given below:
Direct monitoring through procuring agency- The approach of this method assure that the agencies are under the direction of the monitoring process. This method is common in the manufacturing industries and companies today because it established and sustains a long-term good relationship with the suppliers. Direct monitoring by the procuring agency often has a direct impact on both the price and quality of the final products. Since the procuring agencies are authorized by the laws and the regulations in order to produce the contract, it can be said the direct monitoring the performance of the suppliers through the procuring agency will be a safe way to make a contract and deal with the suppliers, which will have a direct impact on the performance of the suppliers as well. However, through this method, the agency cost may be increased, but it will provide a timely resolution of any issues that are identified. 
Monitoring developed to the suppliers- In this method, even though the liability for monitoring the performance is developed to the suppliers, but the accountabilities for the outcomes of the contract will still remain with the agencies. As per this method, the information that is provided by the suppliers has to be audited regularly in order to ensure the accuracy and reliability of the information provided. It is essential to test the accuracy of the reports that are provided by the suppliers through various forms of audits such as site visits, flow-up, spot checks, etc. 
Independent third-party monitoring- Through this method, the suppliers' performance can be monitored directly responding to the external monitoring body, or through the accreditation process, in an indirect way. In this process, the service standards are set, monitored, and reviewed in a normal way through the independent body. 
Monitoring by the customers- In this method, the performance of the suppliers is monitored by the regular follow-up with the customers. This method of monitoring the supplier's performance is considered to be very effective in terms of getting accurate participation of the actual quality of the performance of the suppliers under the conditions of actual service delivery. Despite the advantages, one of the major disadvantages of this method is that monitoring the supplier's performance can be time-consuming, as well as costly to apply (Bak et al., 2020).
Combination of monitoring method- The combination and monitoring method is considered to be highly effective in terms of monitoring the supplier's performance because this method ensures that the outcomes of the contract are achieved successfully. For instance, the accreditation can be used to provide the front-end quality, screening of the potential suppliers, through monitoring through the agency can be necessary. Hence the enduring monitoring of the suppliers may include the inputs from the stakeholders such as the representative of the providers, or the client representative purchaser. 
Price-based metrics- The primary feature of assuring the value is by making sure that the supplier will hit the price of the requirements. Hence this can be gleaned with the simple interactions and the formal negotiations. It is; therefore, this metric can be appropriately applied while looking for the inter-period changes. Many organizations used this metric with the aim to measure the impact of the negotiator on the exchange (Webb, 2017). 
In concern to the performance management of the suppliers, both the service level agreements and the key performance indicators are essential components in order to analyze and measure the scorecard of the suppliers' performance. However, there are various primary factors that can be used in order to assess the performance of the suppliers such as the quality of the product, warranty claims, quality of the service, etc (Tribe, 2014). 
In several industries, but specifically in the manufacturing industry, optimizing the relationship of the supplier makes supply chains function more effectively. With suppliers, the company can depend on its business and expect to meet its commitments towards its customers. Here, it can be said that metrics of monitoring supplier performance allow both party's perception into the processes of the supply chain. By listing information through consistent metrics, generally confined on a supplier scoreboard, procurement departments can decide if their suppliers are functioning effective role wherein suppliers on a purchaser can rely on (Frederico and Martins, 2014). However, performance metrics may vary from the company wherein some general gradable performance measuring metrics such as acknowledgment rate, on-time delivery, and responsiveness. 
Acknowledgment rate- In the supply chain, it needs a 100 percent acknowledgment rate to achieve and measure the performance of the suppliers. Here, it can be said that the purchase order management software is the effective method to measure the performance and every manufacturing company like PIM Aerospace needs to set a 100 percent acknowledgment standard rate. This will make sure that the suppliers are moving forward to identify and respond to every purchase order that comes across the supplying process. Concerning the supplying rules, any software suppliers or buyers incorporate into their regular operations that need to make things easier for the process of the supply chain (Tribe, 2014). Hence, the software of the supply chain should allow suppliers to acknowledge a purchase order with a single click.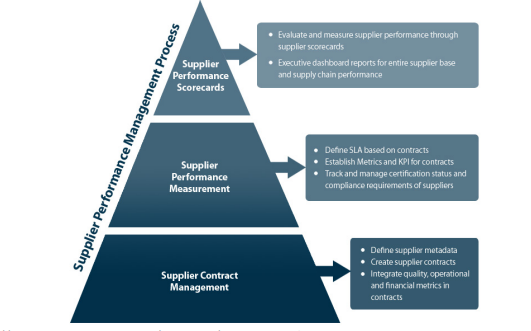 Fig 5- Process for supplier performance management
Source- (Tribe, 2014)
On-time Delivery- On-time delivery determines effective association with the business partners and customers as it ensures dependability of delivery and most considerably the trustworthiness of the customers. When the suppliers have committed to meet the assured delivery date then they have to meet the demand of the customers as it set the right expectations with the customer. Thus, it can be said that the performance metric of suppliers is significantly measured by the on-time delivery performance of the suppliers. Nevertheless, this metric openly affects the supply chain's effectiveness. Consistently, the supply chains achieving more than 90 percent mark in their services for on-time delivery will eventually hold their machines functioning along with low inventory and their customers contended. As per the research, it has been identified that the suppliers with a reliable and constant rate of on time-deliver help to make more revenue generation of any organization (Häggmark, 2020). As per the survey of the Fourth Annual IW Census, it has been identified that more than 60 percent of respondent's subcontract part of their manufacturing and approximately 80 percent stated that to meet the status of world-class manufacturing, the rationalization of suppliers is significant. Further, they stated that the main reason for on-time delivery is to make a strong and reliable supply base by making the customer happy. Hence, it can be the key objective, as happy customers will potentially result in more collaboration and business in the future. Additionally, if the customer is not happy then they might lose their supplier in favour of another, who is capable to deliver the performance they need. Therefore, it can be said that time delivery helps to boost the business associations and reputation and is able to provide the performance they need.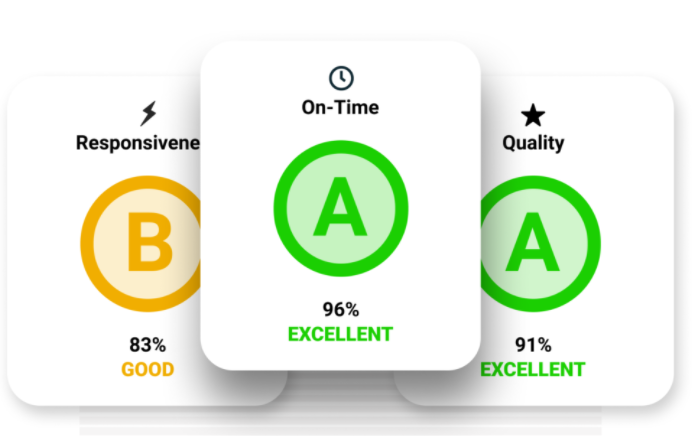 Fig 6- Measuring the supplier performance through software
Source-(SourceDay, 2021)
Responsiveness- This performance measure allows manufacturers to reduce the risk of better supplier performance that keeps schedules and costs in line as underperforming suppliers can be recognized and managed. In the supply chain, responsive is one that can put up changing the volumes of sales and helps the company to make better decisions to meet the organizational goals. Thus, a response can be acknowledging new orders, rejecting or accepting order changers, or merely responding to questions. However, it is said to be a key for a successful supply chain as the studies show that more than 40 percent of purchase orders will change on approximation, and all that change is organized traditionally by spreadsheets, phone calls, and emails. When suppliers are deliberate to respond to changes, they will initiate risk into the supply chain, and is important that every change is examined, articulated, approved, and made clear to other team members (Richey et al., 2021). 
The standards of industry regarding responsiveness can rely on the industry or the supplier's geographical locations. For instance, the supplier department may ask for responses before 48 hours, yet the time frame can be more for overseas suppliers. Moreover, it can be said that as the rate of acknowledgment, responsiveness is impracticable to measure in email. Thus, to measure it precisely, collaboration should be built in a more clear and precise business context. 
Justification on potential performance measures for PIM Aerospace
Monitoring by customers
The approach of monitoring the performance by PIM Aerospace will be a relevant and suitable approach to monitor their work. This approach allows PIM Aerospace to take regular follow-up from their customers, on the other, this approach will appear to be cost-effective in comparison to other approaches. Monitoring by the customer will help to gain accurate perception and the actual quality that PIM Aerospace will be delivered through their supplier's performance (Rosier, 2019). In this competitive era, customer service tends to be excessively important for the company like PIM Aerospace to nurture their customer's positive loyalty. Many organizations are not being able to monitor or measure their performance and service quality and this is leading to being unable to maintain their relationship with their customers. PIM Aerospace is a manufacturer and distributor company that need to understand the need of their customer hence providing quality service to them. 
As mentioned in the case study it was mentioned that PIM Aerospace is not being able to meet the need of their customers from their existing stocks very often. It is because of a lack of information about the needs and requirements of their customer. If they would have been implemented the approach of monitoring their supplier's performance by customers, they would not have been faced such an issue. Hence to be able to work according to the current status and the needs PIM Aerospace should use monitoring by customer approach in their strategy for their supplier's performance measure. PIM Aerospace needs to make sure customers are the those who need to be served and needs to make them satisfied to avoid such critical issues in the future.
Acknowledgment Rate
Acknowledgment rate is counted as supplier performance metrics that enhance the supplier's performance grade of the organization. Acknowledgment rate can also be used as a key indicator that enhances the business and strengthens the relationship with their customers. In the case of PIM Aerospace Acknowledgement, the rate will be helpful to measure their supplier's performance if they would be able to implement it in their business strategies. Unlike other several metrics such as quality, delivery on time, etc. acknowledge rate will be useful only if it is endorsed (Adradmin, 2017). As per the analysis, it has been found that every business consultant suggests that every supplier or manufacturer company such as PIM Aerospace needs to set the standard of acknowledgment rate in their business activities. In addition to that acknowledgment rate metrics in PIM Aerospace will make sure their suppliers are forced to identify and counter to each purchase order. With the acknowledgment rate metrics, there will be no chance of loss of job sheets or PIM Aerospace's emails are not further going to be overlooked. There is a possibility of accomplishment of 100% acknowledgment rate in PIM Aerospace's supply chain management. Instead of using the process of emails in PIM Aerospace's supply chain management acknowledgment rate will make sure of using purchase order management software which will appear to be an appropriate performance measure in acknowledging their Pos (Bolduc, 2021). This will also allow PIM Aerospace to measure where their suppliers are failing and not being able to meet the customer's needs. 
References
Adradmin (2017). What are supplier performance measures? | ADR International. [online] Available at: https://adr-international.com/what-are-supplier-performance-measures/ [Accessed 9 Nov. 2021].
Bak, O., Romule, K., Shaw, S. and Collichia, C. (2020). Supplier performance assessment: Evidence from a UK-based manufacturing company and its suppliers. researchgate, [online] 1(1). Available at: https://www.researchgate.net/publication/340595151_Supplier_performance_assessment_Evidence_from_a_UK-based_manufacturing_company_and_its_suppliers [Accessed 13 Nov. 2021].
Bolduc, S. (2021). How Purchase Order Acknowledgements Can Transform Your Supply Chain. [online] SPS Commerce. Available at: https://www.spscommerce.com/blog/purchase-order-acknowledgement-poa-spsa/ [Accessed 9 Nov. 2021].
Cheraghi, S.H., Dadashzadeh, M. and Subramanian, M. (2015). Critical Success Factors For Supplier Selection: An Update. Journal of Applied Business Research (JABR), [online] 20(2). Available at: https://core.ac.uk/download/pdf/268103983.pdf [Accessed 9 Nov. 2021].
Frederico, G. and Martins, R. (2014). Performance Measurement Systems for Supply Chain Management: How to Manage Its Maturity. Int. J Sup. Chain. Mgt, [online] 3(2). Available at: https://core.ac.uk/download/pdf/230745314.pdf [Accessed 9 Nov. 2021].
Häggmark, D. (2020). The Importance of On-time Delivery, and How to Achieve it ERP System for manufacturing companies. [online] Monitor. Available at: https://www.monitorerp.com/asia/news/blog/the-importance-of-on-time-delivery-and-how-to-achieve-it/ [Accessed 9 Nov. 2021].
Ivan, K. and Lucia, N. (2013). Selected aspects of supply chain management in the aerospace industry. INCAS BULLETIN, [online] 5(1), pp.135–149. Available at: https://www.researchgate.net/publication/307718232_Selected_aspects_of_the_supply_chain_management
_in_the_aerospace_industry [Accessed 7 Oct. 2020].
Lin, C.-T., Hung, K.-P. and Hu, S.-H. (2018). A Decision-Making Model for Evaluating and Selecting Suppliers for the Sustainable Operation and Development of Enterprises in the Aerospace Industry. Sustainability, [online] 10(3), p.735. Available at: https://www.mdpi.com/2071-1050/10/3/735/htm [Accessed 9 Nov. 2021].
Lysons, K. (2020). Procurement and Supply Chain Management. [online] Google Books. Pearson UK. Available at: https://books.google.co.in/books?hl=en&lr=&id=7egsEAAAQBAJ&oi=fnd&pg=PT22&dq=procurement+strategies+supply+chain+management&ots
=JOFP8-ZAbj&sig=gdXwPGMJTCcC9ZLCX5Oe9fuXrPg#v=onepage&q=procurement%20strategies%20supply%20chain
%20management&f=false [Accessed 9 Nov. 2021].
Mirkouei, A. and Haapala, K.R. (2014). Integration of Machine Learning and Mathematical Programming Methods into the Biomass Feedstock Supplier Selection Process. [online] Research Gate. Available at: https://www.researchgate.net/profile/Amin-Mirkouei/publication/300767243_Integration_of_machine_learning_and_mathematical_programming_methods
_into_the_biomass_feedstock_supplier_selection_process/links/570d1ee408ae3199889bb119/Integration-of-machine-learning-and-mathematical-programming-methods-into-the-biomass-feedstock-supplier-selection-process.pdf [Accessed 9 Nov. 2021].
Procurement Cloud (2020). Procurement Strategy | Develop a Strategy for Procurement in 9 Steps. [online] Kissflow. Available at: https://kissflow.com/procurement/procurement-strategy/ [Accessed 9 Nov. 2021].
Ramirez-Peña, M., Mayuet, P.F., Vazquez-Martinez, J.M. and Batista, M. (2020). Sustainability in the Aerospace, Naval, and Automotive Supply Chain 4.0: Descriptive Review. Materials, [online] 13(24), p.5625. Available at: https://www.mdpi.com/1996-1944/13/24/5625/htm [Accessed 21 May 2021].
Relph, G. and Milner, C. (2015). Inventory Management: Advanced Methods for Managing Inventory within Business Systems. [online] Google Books. Kogan Page. Available at: https://books.google.co.in/books?hl=en&lr=&id=uTISCgAAQBAJ&oi=fnd&pg=PR3&dq=inventory+management++process+in+aerospace+company
&ots=ST4iZU_2fI&sig=qfILGrlnNLDbFkyOC-X4ivf6yw0#v=onepage&q=inventory%20management%20%20process%20in%20aerospace%20company&f=false [Accessed 9 Nov. 2021].
Richey, R.G., Roath, A.S., Adams, F.G. and Wieland, A. (2021). A Responsiveness View of logistics and supply chain management. Supply chain management assignment Journal of Business Logistics, [online] 1(1). Available at: https://onlinelibrary.wiley.com/doi/full/10.1111/jbl.12290 [Accessed 9 Nov. 2021].
Rosier, S. (2019). Six steps to successful monitoring of your customer service. [online] MyCustomer. Available at: https://www.mycustomer.com/service/management/six-steps-to-successful-monitoring-of-your-customer-service [Accessed 9 Nov. 2021].
Stevens, C. (2013). How to Choose the Right Supplier for Your Business. [online] Business.org. Available at: https://www.business.org/finance/inventory-management/how-to-choose-the-right-supplier-for-your-business/ [Accessed 9 Nov. 2021].
Tahderhoost, H. and Brard, A. (2019). Analyzing the Process of Supplier Selection Criteria and Method. [online] reader.elsevier.com. Available at: https://reader.elsevier.com/reader/sd/pii/S2351978919303555?token=1BAA146EBC3D7C41448AA74CBBA8044A2FC3D7FBE1299105EBB39A4151DCE0DD62FB82B0DA2A0
C08BBB3B65B59978E98&originRegion=eu-west-1&originCreation=20211109063457 [Accessed 9 Nov. 2021].
Tribe, J. (2014). CIPS Position on Practice Monitoring the Performance of Suppliers. [online] Available at: https://www.cips.org/documents/knowledge/procurement-topics-and-skills/9-supplier-bid-tender-evaluation/supplier-evaluation-and-appraisal/pop-monitoring_the_performance_of_suppliers.pdf [Accessed 9 Nov. 2021].
Wang, T.-K., Zhang, Q., Chong, H.-Y. and Wang, X. (2017). Integrated Supplier Selection Framework in a Resilient Construction Supply Chain: An Approach via Analytic Hierarchy Process (AHP) and Grey Relational Analysis (GRA). Sustainability, [online] 9(2), p.289. Available at: https://www.mdpi.com/2071-1050/9/2/289/htm [Accessed 9 Nov. 2021].
Webb, J. (2017). How To Measure Supplier Performance: 3 Basic Metrics To Gauge Success. [online] Forbes. Available at: https://www.forbes.com/sites/jwebb/2017/05/30/how-to-measure-supplier-performance-3-basic-metrics-to-gauge-success/?sh=cbf5b7c6660c [Accessed 9 Nov. 2021].
Ziaei, I. and Amalnick, M.S., (2016). Managing Aerospace Supply Chain Disruptions of Increased Complexity and Single Sourcing. World Journal of Research and Review, 2(4), p.262969.Available at:https://www.wjrr.org/download_data/WJRR0204019.pdf