Savorious Fast-Food Restaurant Business Plan Analysis
Question
Task: You are required to produce a 'professional' standard Business Plan. The word count of the Business Plan should be 3000 (excluding appendices). It is required that you use Harvard reference style as well as collect primary and secondary data.
PJ2 Business Plan
The business plan should be 3000 words and include full details of extensive market research, theoretical references, analyses and justifications of the various choices you make. It can include an Appendix. The structure of the business plan presented above is only one example of business plan structures. You should research the various types of business plan structures and choose the one that suits your new venture.
Answer
Executive Summary
This Savorious fast-food restaurant Business Plan will briefly elaborated a comprehensive approach for establishing a fast-food restaurant within the premises of Northampton in UK. The plan is developed in the contextual scenario of Savorious fast-food restaurant Business Plan. The report has developed some potential objectives of the business followed by mission visions of the business. The study has briefly elaborated the description of the business consisting statement of its owner, legal terms and locations and facilities.
After that, the Savorious fast-food restaurant Business Plan will describe the service criteria of the business including some potential service protocols and a comprehensive analysis of the competitors and suppliers along with understanding the internal operational systems. In the next phase, the report has displayed a comprehensive market analysis using effective analytical tools such as SWOT, PESTEL and Porter's five analyses. After that a conceptual marketing strategy has been depicted in the report including STP and 7p analysis. Lastly, the Savorious fast-food restaurant Business Plan will briefly demonstrated the organizational and management plan along with effective financial plan including balance sheet forecast, break even analysis and future profit and lost forecast to estimate an effective operation for the long future haul.
1. Introduction
This Savorious fast-food restaurant Business Plan will see the proposal of a unique restorant that offers distinct fast food delicacies and has insignificant exceptional dining services. Launching a restaurant will require a ton of work. Success is comparative in nearly any company endeavour (Gordon and Brezinski, 2016). Thus, the following study aims to represent a comprehensive business plan consisting potential factors that will help establish the fast food restaurant in Northampton.
1.1 Objectives of the Business:
Some basic objectives have been highlighted for the following Savorious fast-food restaurant Business Plan are discussed below:
To become the leading fast food restaurant of Northampton.
To provide exceptional delivery for good food at decent rates.
To attain reduced than 52% Prime Cost Ratios.
1.2 Statement of Mission and Vision
Mission: The conduct of the business mission is to provide delicate and exquisite meals and attain an extensive brand reputation. The goal will be achieved by offering menu items at sensible rates that incorporate value ingredients.
Vision: The vision of the business will be to achieve 21% increase of existing revenue in three years period.
1.3 Principals for Guidance

Be aware of the customers and staffs: The business will treat both customers and staffs in positive and equal manner to decline discrimination sensibilities.
Show adequate gratitude: The business will show appreciable behaviour of gratitude towards its customers to improve the satisfaction and adequate relation.
Satisfactory Services: The business will provide exquisite and friendly services along with appreciable accommodations.
1.4 Keys to Success
I. Hiring top cooks and offering coaching to maintain the chef on track of his / her match and paying appreciable salaries to guarantee that they remain in the company. II. A range of meal offers with a motif of exquisite fast foods, fairly sized to create legitimacy, but not so large to restrict customers.
2. Description of the Business:
The Savorious fast-food restaurant Business Plan will see the restaurant being established beside the Campbell square in Northampton. The entire establishment will be owned and functioned by Mr. James Dorothy. Various classical English fast foods will be served in the restaurant.
The operating time of the restaurant are provided below:
| | |
| --- | --- |
| Days of Working | Operational Timings |
| "Monday" | "10:45 am to 9:05 pm" |
| "Tuesday" | "10:45 am to 9:05 pm" |
| "Wednesday" | "10:45 am to 9:05 pm" |
| "Thursday" | "10:45 am to 9:05 pm" |
| "Friday" | "10:45 am to 9:05 pm" |
| "Saturday" | "10:30 am to 10:00 pm" |
| "Sunday" | "10:30 am to 10:00 pm" |
2.1 Owner
The establishment will be operated and owned by Mr. James Dorothy. Mr James started his profession at the age of 21 in fast- food business. He volunteered for several national restaurant chains and autonomous establishments of fine dining. He also kept Assistant Manager Roles in one organisation. With his experience the operations will be well managed.
2.1 Legal-Form
"Savorious Fast Food Restaurant" will be structured as primary ownership, entirely owned and run by James Dorothy, it will be a Traditional Fast Food Restaurant (Wallace and Webber, 2017). The establishment will be registered as a public ownership property in the county of Northampton.
2.2 Facility and Location
As per the Savorious fast-food restaurant Business Plan the Food Restaurant" will be positioned near the Campbell square; the facility will be established in a densely populated and highly congested traffic area. The park of Campbell square will be in close proximity to the facility and so do the market and industrial areas.
3. Services
3.1 Daily Production and Operation: The Savorious fast-food restaurant Business Plan will provide decent fast food meals in reasonable prices towards the customers of Northampton. The business will also provide home delivery services to customers collaborating with online food delivery services.
James Dorothy is accountable for purchasing, obtaining and keeping adequate inventory to satisfy the requirements of production. Perishable products will be delivered numerous occasions per week in order to sustain freshness (Blackwell, 2017). The restaurant design will be intended to fit the fluctuation in customer flow and maximum service phases, including the living hall, kitchen and washing row.
3.2 Competitive Analysis
Some potential competitors are as follows:
Les Olives: Les Olives in the core of Northampton is a family-owned authentic Spanish restaurant. In addition to a glass of "sangria" or "rioja" and a variety of dessert wines and puddings, fresh tapas are on offer.
Wok Inn: Wok Inn located in the 44 sheep street is an exquisite Chinese restaurant that provides extensive ranges of traditional Chinese dishes.
Nuovo Restaurant: Nouvo is a classic Italian restaurant located in the Abington street that provide exotic fine dining and ranges of impressive accommodations that attracts a great deal of customers.
3.3 Suppliers
Due to extensive knowledge and experience James has able to develop a comprehensive relation with several suppliers that can provide quality ingredients in reasonable prices with appreciable delivery in time.
3.4 Control of Management
In an effort to "monitor expenses", "ensure product quality" and offer enjoyable "customer service", James will implement "Noise Management Processes" (Shelton, 2017). The management board will utilise the following schemes:
Ordering Guide: an item-specific service manual will be used in the restaurant to observe the conditions of the exchange to maintain an inventory specified product attentions.
Weekly Based Inventory: The administrators will execute a quarterly stock to assess the use of annual benefit and expense accounts.
Tracking of daily inventories: There will be a daily stock of particular products. Marketing data will be compared to ensure adequate accounting of allocated products.
3.5 Systems of Administration
With insufficient staffs, remaining present with regular money outlay is essential for James. With these weekly administrative records, using a "Point of sale" or (POS) method that will assist them greatly:
Control of Cash on daily basis: The "POS" system will evaluate bills and sales on a regular basis with credit card payments or cash. Small suitable sums will be constrained to $4.00 per day (Orr et al., 2015). Inconsistencies over $4.00 consequently require management to execute an immediate audit to verify the distinction.
Prime Cost report on weekly basis: James will create a quarterly survey presentation the gross margin of profit after product sale and deducting of labour costs revenue from marketing (Artman et al., 2017). It is expected that the focal price for this form of restaurant generally differ from 55% to 60%.
Processing of payroll: Payroll checks will be provided on basis of two months. James will be organising time & attendance reports, developing essential modifications, and arranging for transferring to the "payroll system" (HORODNIC et al., 2016). A wage manager will handle the charges.
4. Savorious fast-food restaurant Business Plan Market Analysis
4.1 Swot Analysis
Strengths

Weaknesses

·         An Excellent destination with convenient access from several locations

·         Exceptional personnel with an intuitive approach

 

·      Recruitment as well as retention of skilled staff throughout the sector

·      Close edges enable little scope for anomaly

Opportunities

Threats

·      Teensy entrance obstacles enable instant investment prospects

·      An exponentially growing segment with the influx of new prospective customers

·      Operating expenses are rising, adding to prospective threats

·      A reduction in customer sentiment can lead to a reduction in potential sustainability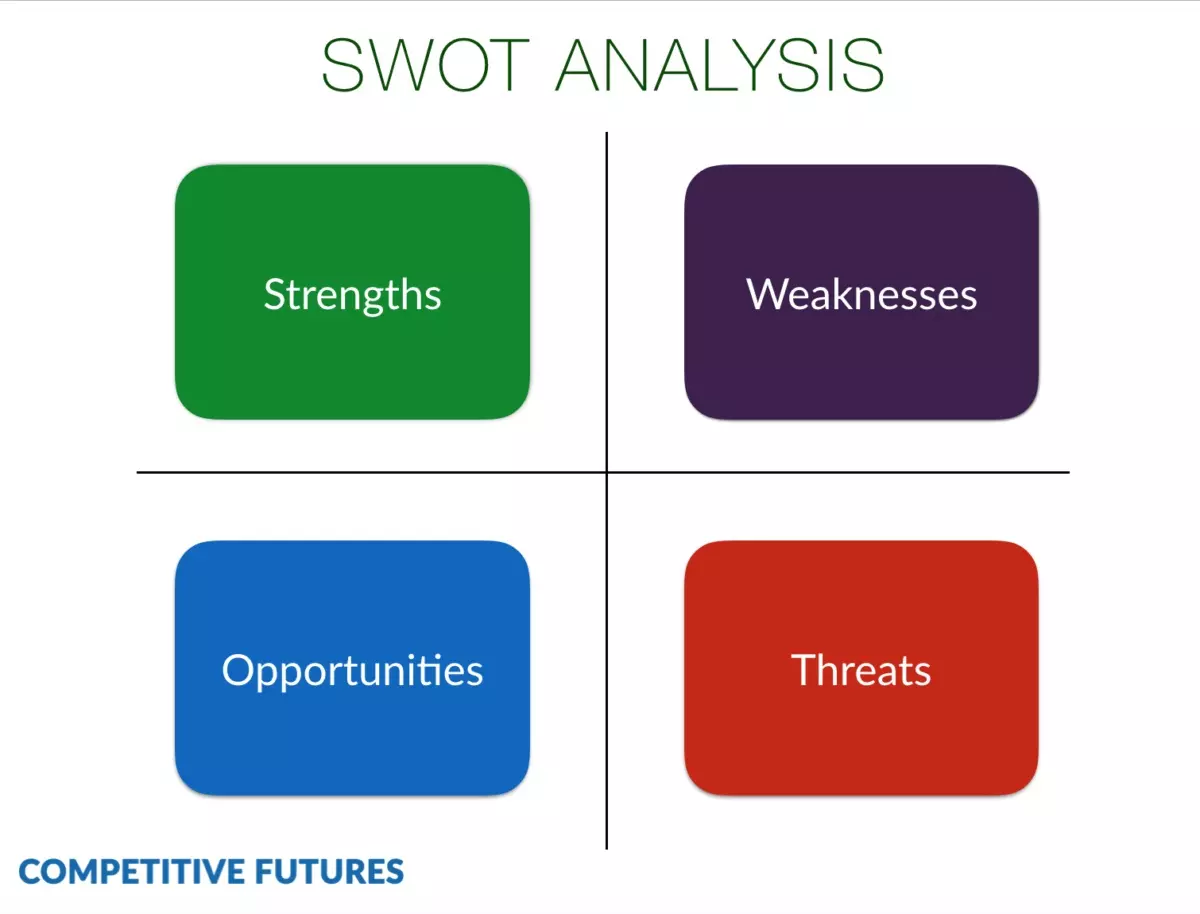 Figure: 1: SWOT Analysis
(Source: Phadermrod, Crowder and Wills, 2019)
4.2 PESTEL analysis

"Political"

The fast-food restaurant business is becoming volatile due to administrative norms and standards, political prospects, accelerated growth and increased challenges due to globalization (Pan, Chen and Zhan, 2018). Business enlistment is, therefore, the first move on the Savorious fast-food restaurant Business Plan will be open a fast-food restaurant that is extremely important.  After that, the restaurant must ensure to pay taxes to the government like any company.

"Economic"

Fast Food restaurant can pick up bit of leeway from the monetary relentlessness of nation like UK and openings given by new developing markets (Pan, Chen and Zhan, 2018). Financial variables that will influence the matter of Savourious will be extra cash of purchasers, level of monetary scale, cost of holding customers and wages of labourers. Since the incorporation of Brexit, the greater part of these things should originate from neighbourhood providers.

"Social"

Fast food restaurant should satisfy clients' tastes in regards to their requirements, propensities as well as wishes, and this sector is enormous since clients constitute distinct sections of the globe with distinct flavours and cultures (Takata, 2016). In this scenario, it is essential that Savourious to guarantee that the restaurant produces fast food that really can accomplish enormous cultural communities.

"Technological"

 

Any business' most important motion is to introduce technological advances owing to growing market difficulties (Pan, Chen and Zhan, 2018). Savourious must, therefore, carry out technological advances, as it can assist the transition of the business structure from more fixation and centralization to less committed and decentralization.

"Environmental"

The geographical region and the use of environmentally friendly products in repackaging and cooking are important aspects (Takata, 2016). The Savourious fast food restaurant's position is the main variable in its long-term survival and achievement. Selecting an optimal place and complying with environmental regulations is critical along these lines.

"Legal"

There are certain healths and safety legislation along with company rules to help fast-food restaurants in the lawful situation. In addition, legal changes can have complexities in almost every stage, including retail, as the service industry has become so intensively diverse.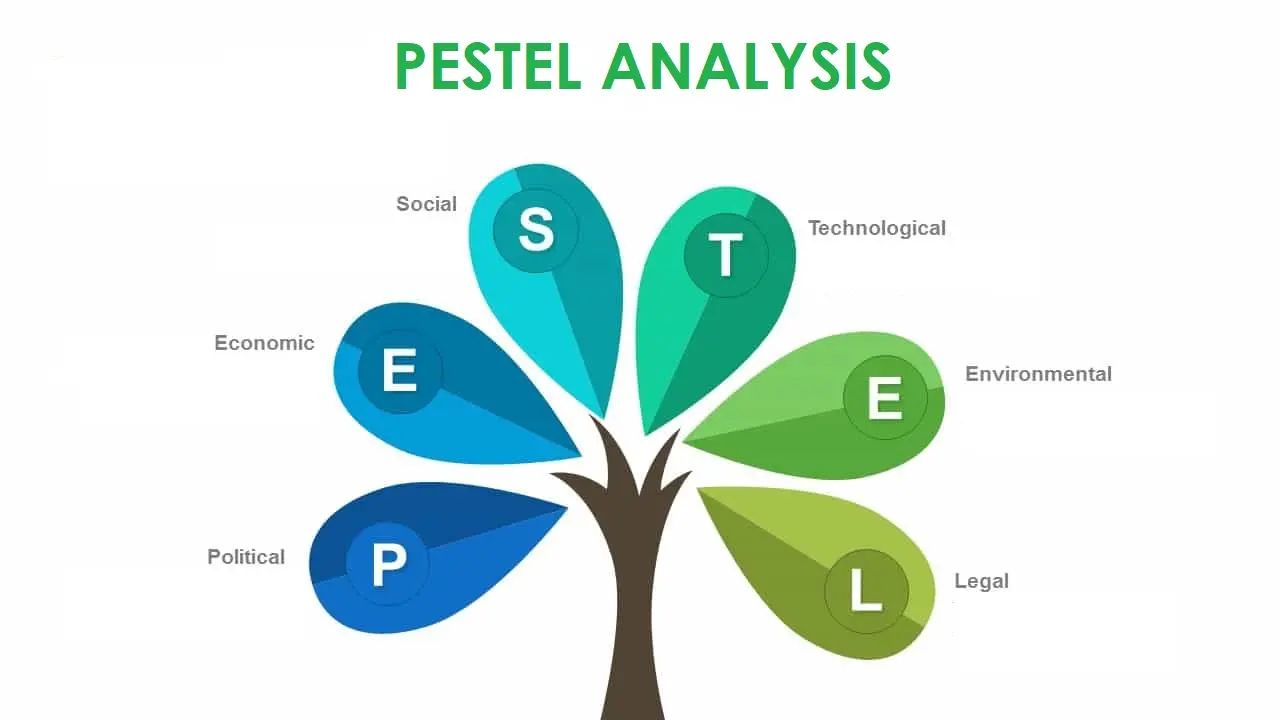 Figure: 2: PESTEL Analysis
(Source: Pan, Chen and Zhan, 2018)
4.3 Porter's Five Forces

| | |
| --- | --- |
| "Threat of New Entrants" | There is indeed a strong likelihood that there will be fresh entrants to this sector subsequently and that in the future it will be a threat to the business (Bertozzi, Ali and Gul, 2017). Different schemes for students, single guys and families must be united in order to raise strong ground in this scenario. In addition, menu assortment can also assist Savourious. |
| "Threat of Substitutes" | Throughout the fast-food restaurant sector, the risk of fresh alternative products as well as facilities is a notable consideration, as customers constantly consider fresh stuff on their extended run menu list. Improving the complexity of eating and evaluating fresh recipes over a long duration would prove to be a desired company advantage. |
| "Competitive Rivalry" | All fast food restaurants will have a large degree of aggressiveness and a huge range, which will accelerate the challenges from the established competitors (Bertozzi, Ali and Gul, 2017). Consumers of these sectors have different flavours and according to their requirements, necessitates and essentials, there is a conventional transition. Savourious fast food restaurant is expected to face furious rivalry from Nuovo Restaurant, Les Olives, Jenny's Restaurant and Oriental Garden café. |
| "Bargaining Power of Buyers" | As per the The majority of Savourious's customers will be students, so the restaurant's framework should be the one that attracts students as well as families. The strategy for this should be to have minuscule costs as well as a variety of fast food options that will attract customers (Quang et al., 2018). In this manner, the bargaining power is relying on being irrelevant. |
| "Bargaining Power of Suppliers" | Fast food restaurants rely heavily on suppliers ' availability circumstances. Suppliers ' bargaining strength may be mildly strong if the overall supply begins to decline. By comparison, the bargaining power is anticipated to be minimal if there is an extensive supply of raw materials. |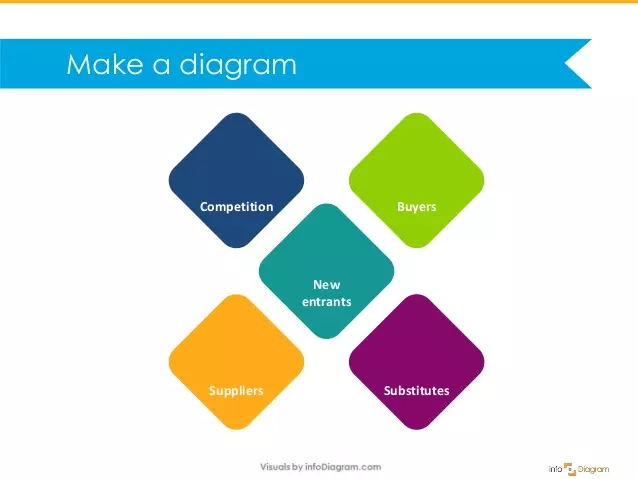 Figure: 3: Porter's five Forces
(Source: Bertozzi, Ali and Gul, 2017)
5. Marketing strategy
5.1 STP analysis:

"Segmentation"

"Geographic Segmentation"

Geographic segmentation through regional requirements separates economies (Quang et al., 2018). The Savorious fast-food restaurant Business Plan anticipates to open new restaurants in various places. In this situation, Savourious needs to streamline its menu based on the geographical segmentation

"Demographic Segmentation"

Demographic segmentation is focused on factors like age, earnings, household size, socio-economic status, and so on (Genoveva and Siam, 2017). In this regard, Savourious must segment the current industry on the basis of particular customer ' choice.

"Targeting"

Savorious fast-food restaurant Business Plan requires deciding on the Targeting Strategy after effective segmentation. The restaurant requires picking the sections of the industry that it wants to concentrate on and bring into its potential business approach (Quang et al., 2018). In this situation, it is necessary to properly assess some significant variables such as market segment size, segment development and perceptual desirability of the segment.

"Positioning"

Positioning is regarded as being one of the main variables throughout the development and setting of marketing strategies (Genoveva and Siam, 2017). Savourious must use segment perspectives or market trends data created through marketing research to place its offerings properly throughout the target markets. In this view, to reach the general population, the restaurant must generate a positioning profile for each item.
5.2 7p analysis

| | |
| --- | --- |
| "Product" | The Savorious fast-food restaurant Business Plan intends to sell breakfast, burritos, fries, bacon and sandwiches, sweets and sides, desserts and shakes, salads and beverages mainly. Depending on their needs, they are anticipated to provide a broad range of alternative options to customers. |
| "Price" | In order to sell their products, Savourious is anticipated to see a broad variety of marketing methods, like value pricing, moving rate, fixed exchange rates and price segregation. The primary approach should be to provide customers with meals at a competitive value-driven cost (Kukanja et al., 2017). |
| "Place" | The place is an allocation reference. Allocation policies are the methods by which a business can deliver its items to its customers (Kukanja et al., 2017). In this perspective, the restaurant aims to deliver house service in some areas in the future. The restaurant's place is also a big consideration for Savourious. |
| "Promotion" | Savorious fast-food restaurant Business Plan promotional strategies should be among the most noteworthy product placement techniques. The Internet, newspapers and magazines must be used appropriately to encourage their new restaurant. In addition to this, special offer gift cards for certain item can also be used as a promotional tool. |
| "People" | Every year, Savourious must invest in employee training and advancement, as the primary goal in discussing the "People" element of the advertising scheme is to tackle customer as well as employee problems (Kukanja et al., 2017). The restaurant should guarantee that both the client base and staff base are delighted. |
| "Process" | The Savorious fast-food restaurant Business Plan will see the conduction a range of operations to supply consumers with its products. Preparing food is indeed an essential and transparent activity in the general system. Other variables, such as how clients place their orders and how soon they queue for their meal are also needed to be considered and evaluated. |
| "Physical Evidence" | It relates to both the components of user's as well as customer experience within the physical environment of the restaurant (Takata, 2016). The "physical evidence" seems to have an impact not only on restaurant's customer impressions, but also on Savourious's performance. Approachable designs along with having a clean, hygienic setting are also crucial. |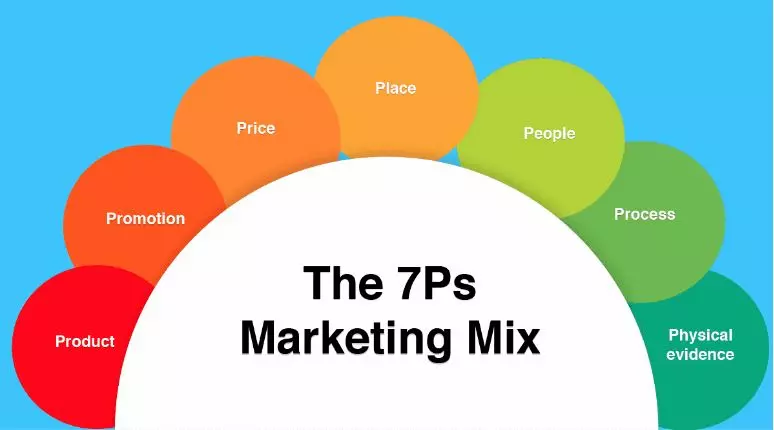 Figure: 4: 7P Analysis
(Source: Kukanja et al., 2017)
6. Management and Organization
6.1 Structure of the Organization
Savorious fast-food restaurant Business Plan aims to recruit 20 staffs and Mr. James will pick each applicant individually. He will conduct an efficient appointment method to employees of the restaurant for each role with extremely skilled individuals (Wallace and Webber, 2017). Each candidate will be assessed and examined in accordance with a predefined collection of norms for each situation. For assigned roles, background controls will be used.
6.2 Team of Management
The restaurant will be owned and run by Mr. James Dorothy, Who began his restaurant career in a fast food business at the age of 21. He worked for several domestic restaurant chains as well as independent fine-dining establishments. With his exceptional knowledge and experience the management will be directed (Wellton et al, 2017). The management team will be operated by the general manager himself along with assistant manager, sales executives and peripheral staffs.
6.3 Management gap
Potential Savorious fast-food restaurant Business Plan gaps will also be resolved in operation haul as professionals will be hired such as kitchen manager, sales directors and delivery managers. To resolve the gaps within the "inventory management", "payroll" and "cost accounting", the general manager will need to consider a "point-of-sale system" or POS that will ease the communication approach between the kitchen's staffs and the waiting workers. Orders will be provided straight to the kitchen through computers. On the other hand, additional advantage of the POS system of the restaurant is that it can monitor most of the things from food use to the most frequently purchased products of the menu. Since, the POS mechanism works as a time portal, it is also utilised to help for handling salaries. (Artman et al., 2017). A POS scheme can arrange benefit and expense declaration and revenue tax together with the regular activities of operating a restaurant.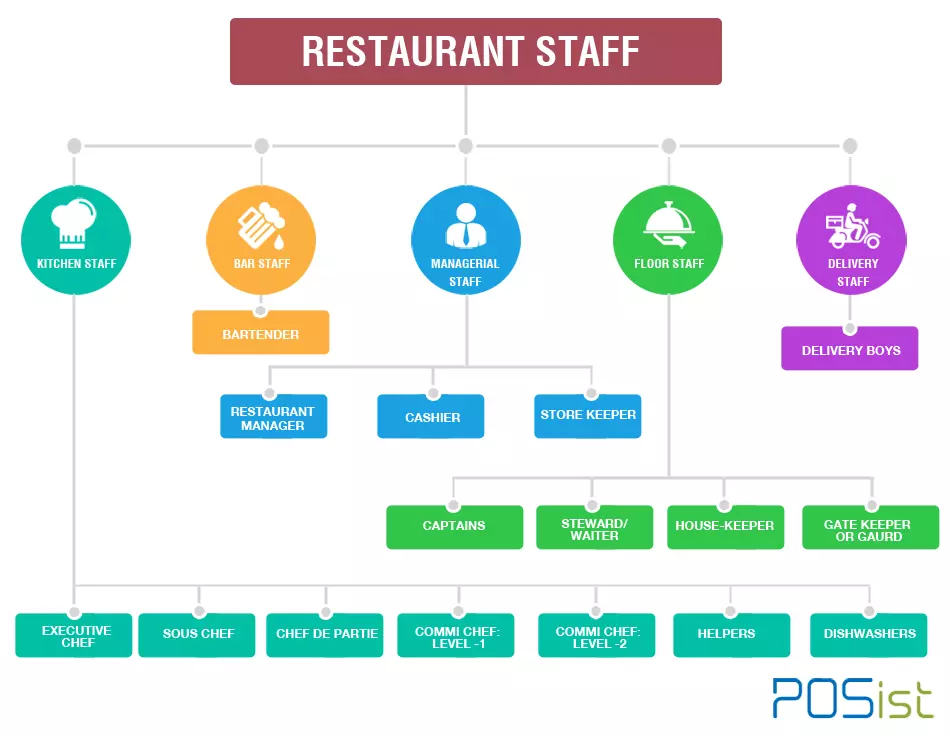 Figure: 5. Restaurant management team
(Source: Artman et al., 2017)
7. Financial plan
7.1 Savorious fast-food restaurant Business Plan Balance Sheet

Balance

First year (£)

Second year (£)

Third year (£)

"CURRENT ASSETS"

Cash

750

1100

1450

Debtors

4950

5000

6200

Inventories

2900

3500

3250

Total Current Assets

8600

8600

10900

Fixed Assets

 

 

 

Computer

14500

16500

13000

Other machineries

9000

5500

5000

Furniture and Fixtures

5500

4100

6000

Total Fixed Assets

29000

26100

24000

Total Assets

37600

34700

4900

 

 

 

 

LIABILITIES & EQUITY

Current Liabilities

 

 

 

Creditors

5200

3900

3200

Short-term bank loan

4900

4800

4800

"NON-CURRENT LIABILITIES"

Long-term bank loan

14500

10500

9000

Overall Liabilities

24600

19200

17000

Equity

 

 

 

Owner's contribution

4500

4000

3500

Total Equity and liability

29100

23200

20500
 7.2 Break-even analysis
For Item 1

Anticipated fixed cost for 1st year

£120000

Anticipated sales of each unit

£20

Anticipated variable cost of each unit

£5

Contribution on each unit

£15
For Item 2

Anticipated fixed cost for 1st year

£120000

Anticipated sales of each unit

£50

Anticipated variable cost of each unit

£15

Contribution on each unit

£35
For Item 3

Anticipated fixed cost for 1st year

£120000

Anticipated sales of each unit

£60

Anticipated variable cost of each unit

£20

Contribution on each unit

£40
| | |
| --- | --- |
| Total Anticipated sales / Unit | £130 |
| Total Anticipated variable cost /Unit | £40 |
| Total contribution / Unit | £90 |
Thus, the "Break-Even Point" for the First Year = $120000 / $90 = 1333.33 Unit
If , Savourious manages to sell 15 units / day
Then, days needed to reach the breakeven Point is = 1333.33 / 15
= 88.89 days (Approximately 3 months)
7.3 Forecast of Profit and Loss

| | | | |
| --- | --- | --- | --- |
| Profit and loss forecast | First year (£) | Second year(£) | Third year (£) |
| Estimated revenue | 35000 | 42000 | 60000 |
| Anticipated costs | 15500 | 15600 | 22000 |
| Anticipated profit/loss | 19500 | 26400 | 38000 |
8. Conclusion
Thus, it can be concluded that the following report has provided a comprehensive business plan regarding the establishment and initiation of fast-food restaurant in Northampton. The report has structured a conceptual set of objectives for the business along with adequate mission and vision in accordance with the potential service factors of the contextual business savorious fast-food restaurant. By following the market analysis and market strategy presented in the context followed by comprehensive financial plan based on the Savorious fast-food restaurant Business Plan to help improve business efficiency. Savorious fast-food restaurant Business Plan assignments are being prepared by our management assignment help experts from top universities which let us to provide you a reliable assignment help online service.
References
Artman, T., Engestrom, J. and Schwekendiek, U., Groupon Inc, 2017. Consumer device based point-of-sale. U.S. Patent 9,852,409.
Bertozzi, F., Ali, C.M. and Gul, F.A., 2017. Porter's five generic strategies; A case study from the hospitality industry. International Journal For Research In Mechanical & Civil Engineering (ISSN: 2208-2727), 3(2), pp.09-23.
Blackwell, E., 2017. How to prepare a business plan: your guide to creating an excellent strategy, forecasting your finances and producing a persuasive plan. Kogan Page Publishers.
Genoveva, G. and Siam, S.T., 2017. Analysis of marketing strategy and competitive advantage. Journal of Economic & Management Perspectives, 11(1), pp.1571-1579.
Gordon, R.T. and Brezinski, M.H., 2016. The complete restaurant management guide. Routledge.
HORODNIC, I.A., WILLIAMS, C.C. and HORODNIC, A.V., 2016. Are practices of competitors in the informal sector a major threat for hotels and restaurants?. Anuarul Institutului de Cercetari Economice" Gheorghe Zane"-Iasi, 25(1), p.49.
Kukanja, M., Gomezelj Omerzel, D. and Kodri?, B., 2017. Ensuring restaurant quality and guests' loyalty: an integrative model based on marketing (7P) approach. Total Quality Management & Business Excellence, 28(13-14), pp.1509-1525.
Orr, R.N., Lemley, D., Hotchkies, C.J. and Dehoux, J.L., Atx Innovation Inc, 2015. System and method for interfacing a client device with a point of sale system. U.S. Patent 9,195,982.
Pan, W., Chen, L. and Zhan, W., 2018. PESTEL analysis of construction productivity enhancement strategies: A case study of three economies. Journal of Management in Engineering, 35(1), p.05018013.
Phadermrod, B., Crowder, R.M. and Wills, G.B., 2019. Importance-performance analysis based SWOT analysis. International Journal of Information Management, 44, pp.194-203.
Quang, N., Nisar, T.M., Knox, D. and Prabhakar, G.P., 2018. Understanding customer satisfaction in the UK quick service restaurant industry. British Food Journal, 120(6), pp.1207-1222.
Shelton, H., 2017. The secrets to writing a successful business plan: a pro shares a step-by-step guide to creating a plan that gets results. Summit Valley Press.
Takata, H., 2016. Effects of industry forces, market orientation, and marketing capabilities on business performance: An empirical analysis of Japanese manufacturers from 2009 to 2011. Journal of Business Research, 69(12), pp.5611-5619.
Wallace, M. and Webber, L., 2017. The disaster recovery handbook: A step-by-step plan to ensure business continuity and protect vital operations, facilities, and assets. Amacom.
Wellton, L., Jonsson, I.M., Walter, U. and Svingstedt, A., 2017. Restaurant practices–time, planning, knowledge and dreams. Scandinavian Journal of Hospitality and Tourism, 17(3), pp.297-311.
Williams, A., 2017. Sustainability strategies for small business restaurant owners.