Project Management Assignment: Recovery & Communication Plan For Nickelodeon Project
Question
Task: Please see following Figure 2 for an overview of the Nickelodeon Project: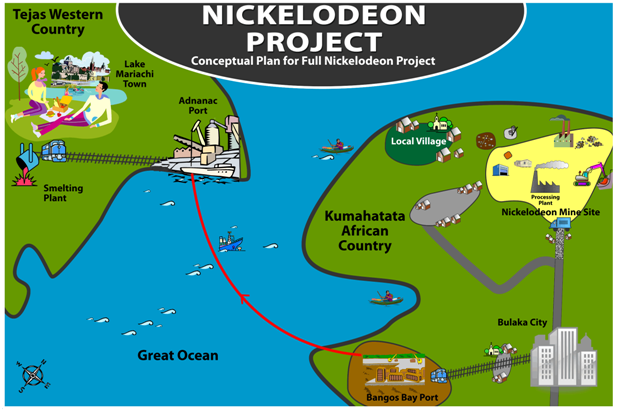 Figure 2. Conceptual Plan for Full Nickelodeon Project
Mine Site Description
Located in a major river watershed.
Altitude approximately 1,500m above sea level.
Topography is a prominent plateau with undulating landscape dissected by valleys.
Vegetation is grasslands with broadleaf understory and scattered deciduous trees providing intermittent canopy.
Mean max and min temperatures are 26ºC and 16ºC.
Precipitation ranges from 900-1400mm/yr averaging 1100mm/yr. Majority rainfall during the long rain season of March-May, and short rain season of October-December.
The resource is a nickel-bearing disseminated and massive sulphide deposit intrusions into a metasedimentary rock. The current estimate of Indicated + Inferred Mineral Resource is 48M tons of nickel sulphide ore grading an average 2.7% Ni.
The mine will have a 5yr ramp-up to 2.5Mtpy with a 20yr full production time frame, for a total of 25yrs.
The mine will be an underground operation with a combination of blasthole stoping and cut and fill.
The main shaft will be an 8.5m diameter 1100m deep concrete-lined production shaft.
Includes one ventilation and two service/ventilation shafts.
Mechanical refrigeration is planned for deeper mining levels.
The mine will be mechanised with electric/hydraulic jumbos and longhole drills, bolting units, LHD's and haulage trucks.
Backfill of mined-out areas will be via hydraulically placed fill provided by a backfill plant located on the surface. The backfill materials will be a mixture of desulphurised process plant tailings, sand, milled mine waste, quarried rock, and appropriate binder.
Ore to be processed in a conventional flotation concentrator producing up to 300,000 tonnes/yr nickel sulphide concentrate containing approximately 18% Ni. The concentrate will be shipped as filter cake in special-purpose top-loading containers shipped via road and/or railroad.
Rough flotation tailings will undergo further flotation to reduce pyrrhotite content to permit partial use in the mine backfill.
Final tailings will be deposited sub-aqueously in two disposal facilities, each with two cells. As a cell comes to the end of its life, it will be closed out with a dry cover to maintain water over the stored tailings to prevent oxidation and acid generation. Potential acid-generating waste rock will be co-deposited with the tailings.
Power supplied by a power grid 250km from the site.
Approximately 100km of existing roads from highway to the site are presently dirt tracks. These dirt tracks will be upgraded to create the mine's access and security road that also handles transport trucks from mine to railroad.
Fresh water will come from the river approximately 15km from the site. Water will be treated to the required specifications. Also, a small potable water system and supply will be provided.
Please see the following Figure 3 for a block flow schematic of the mining design: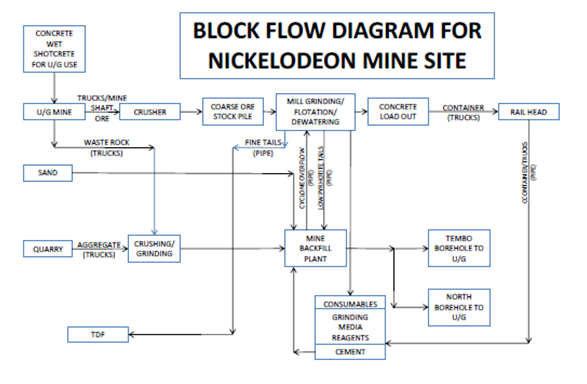 Figure 3. Block Flow Diagram for Nickelodeon Mine Site
Mine Site Infrastructure Requirements
Hoisting plant.
Administrative offices including full IT hub.*
Changing houses.
Warehouse facility.*
Fuel tank farm.*
Emergency power plant.
Maintenance facilities.*
Backfill and concrete plants.*
Water treatment plants.*
Gatehouse.
Medical clinic.
Aerodrome – gravel strip suitable for Cessna Caravan, Kingair 200 or similar.*
Accommodation facilities for mine staff on single status fly-in/fly-out status up to 1600 persons.*
Temporary construction camp which uses tribal land currently in the ownership of elders of the local village.*
Note * indicates infrastructure requirements which can be selected for Assessment Item 1.
Please see the following Figure 4 for an overview of the Nickelodeon mining site: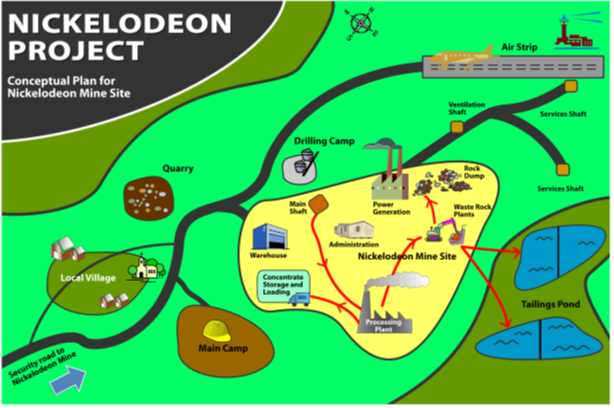 Figure 4. Conceptual Plan for Nickelodeon Mine Site
Offsite Requirements in both Kumahatata and Tejas
Concentrate handling facilities at railroads to be operated by railroad authorities.
Railroad receiving, concentrate, storage, and ship on-loading facilities at the export port.
Ship off-loading, concentrate storage, and rail loading facilities at the import port.
Smelter Requirements
Rail off-loading, and temporary storage.
Smelter processing plant.
Shipping
Commercial shipping will be used to transport the raw ore to Tejas.
Other Issues
Landowner Description
Open grazing land with rural villages in regions.
The local populace is nomadic following grazing herds.
The current 100km of dirt tracks that access the mine site passes through two small and one large village. The large village is located nearest to the mine site at approximately 4km. Villages are located on natural waterway crossings. The upgraded road to the mine site must bypass all villages.
Key Regulatory Issues
The mine is located in rolling terrain with open grasslands and tree-lined valleys. The area supports a large variety of wildlife.
In addition to rural villages, some of the local populace are quite nomadic, following grazing animals.
The Kumahatata National and Local Governments have only a small amount of experience with processes in place for the mining industry. Approval times could occur reasonably quickly but are undefined and uncertain.
Workforce Expectations
Rural area with little skilled workforce, but with high expectations of work opportunities.
The proposed location of the mine and related facilities encompasses areas which are regarded as sacred by the indigenous population.
Environmental Lobbies
The project has already attracted the attention of international environmental groups who are likely to vigorously oppose any mining because of the enormous environmental damage caused by previous mining of the country's uranium deposits.
Recently, the nearby wilderness areas received World Heritage listing.
Recovery Plan
Early Morning Shock
Early this morning over coffee, your emerging consciousness is assailed by a call from the Deputy Chief Project Officer summoning you to an immediate meeting with the Chief Project Officer in the CEO's office. The Deputy Chief Project Officer's phone call was very short and somewhat cryptic. It was clear, however, from his voice that a dire situation is emerging. You pressed the Chief Project Officer for more information, but he refused to offer any and then cut the phone call short.
The New Flash
When you arrive at the meeting, you are guided very quickly into the CEO's inner sanctum where you find the Chief Project Officer and the Deputy Chief Project Officer watching a replay of an earlier News Flash – the content is horrifying. A video copy of the News Flash is attached under Assessment/Assessment Item 3.
CEO's Meeting
Moments later a very harried CEO returns accompanied by the CFO. He has spend the last hour in a video conference with the Board of Directors as they discuss the emerging situation. The CEO welcomes you but quickly hands over to the CFO who hands out a copy of a brief that was prepared earlier that morning. She asks you to read it carefully. It not only confirms the content of the News Flash but reveals even more bad news. A copy of brief is also attached under Assessment/Assessment Item 3.
The CFO briefly hand back to the CEO, who explains that Board of Directors will be announcing later this morning that the Chairperson and the CEO have resigned and that the CFO will be temporarily taking over as CEO. At this point the CEO leaves the office. The CFO reports that all directors were present at the Board meeting except for one director who chairs the company's Audit and Risk Committee. That director's whereabouts are presently unknown. The CFO comments no further but the implication is very clear.
The interim Chairperson and the interim CEO are schedule to make a public statement later in the morning. But before they do, they want you to draft in broad terms a programme recovery and critical communication plan which if approved will guide the company's response over the following days.
Project Management AssignmentTask
Your task is to prepare a programme recovery and critical communication plan based on the current information available. In broad terms, the plan should:
analyse the overall situation,
identify and analyse possible response options,
recommend specific courses of action, complete with justification of your proposal, and
identify associated roles and responsibilities.
Answer
Analysis of the overall situation undertaken in the project management assignment
As a result of using low-quality raw materials and faulty infrastructure design, a Tailings dam in Indonesia totally collapsed and caused a considerable amount of causalities and had a disastrous impact over the nearby villages extensively. It has been found from the latest news reports that due to this uncertain event that occurs in Indonesia, approximately three villages get destroyed. As per Luckeneder et al. (2021), thousands of tons of toxic and dangerous waste elements destroy those three villages effectively and create many casualties. Only a few survivors have been found from two villages from this destruction.
It also has been reported that few survivors are found in the villages due to this immense amount of toxic waste emission however in case of the third village majority of the villager's life has been saved by spreading warnings about this event. This becomes possible to do that because that village is comparatively far away than those two destroyed villages. That is why they were able to survive and escape from this disaster significantly. As per Luckeneder et al. (2021),though the recovery team is doing their best to overcome and support these areas, populations to get through this uncertain event, but the destruction has already happened, and the happenings cannot be unchanged. This entire situation reflects another similar event that occurred in Brazil wherein a similar way the Samar co'sfundao Dam gets collapsed. One of the most significant nickel mine business industry Nickelodeon mining company has been asked to produce a design plan for their tailing dams; however, no such impactful response has been received from them effectively that is meaningful.
Critical identification and Analysis of Possible Response Options
As per Beaton (2021), on the coast of Kumahatata, a widely spread nickel mine is located that is approximately covered the area around 1000km significantly. This property area comes under the business organisation Nickelodeon mining. A new project is going on in this location named as nickelodeon initiative project, and this work is very close to completion. However, as a result of this uncertain event in Indonesia, where a tailing dam collapsed and destroyed three villages and had severe impacts on their population effectively, the government and political parties are getting pretty serious about the planning design effectiveness of such project work for nickel mining. That is why the company has been asked to produce a design plan for their nickelodeon initiative project to ensure that this project does not have certain drawbacks like others (Flipkens, Blust&Town, 2021). They have been asked to comment on the nickelodeon initiative's design project to justify that their project is much more efficient. Along with that, the infrastructure is robust. To achieve all the support and confirmation from the regulating authorities for further moving forwards in the proposed project, the organisation has put across specific points that claim that their design plan of the project and all the necessary support elements are hundred per cent of high-quality efficient manner effectively.
Possible response options From the Company
To avoid this type of uncertain activity that can cause life threats and are causing environmental misbalances, the possible response options of the Nickel mining company are described below to reduce the risk possibilities significantly without compromising with the work process.
• As per Beaton (2021), based on the observed infrastructure of the nickelodeon project, it has been identified that the project area of the mine site consists of portable offices, accommodations and, along with that; an aerodrome is also located in the mine site. To run the project smoothly without any complications regarding energy supplies, the electrical power supply comes from an electric grid of 250km, located near the mine site. For maintaining high quality construction work process, all the raw materials and project supplies are transported very quickly as there are no cross country border issues. Due to the same reason, nickel was transported. It has been addressed that the company uses dedicated trucks that could carry heavy weights for transporting nickels from one place to another safely.
• For advanced safekeeping and to prevent such uncertain activities that happened in Indonesia, the company has taken under consideration highly upgraded exporting medium facilities for carrying nickels from one place to another while safeguarding nearby residents. The business organisation also upgrades their import facilities to get all required equipment and supplies for mining purposes effectively.
• To enhance high-quality, safe import and export processes, the company has opted for railroad medium for transportation.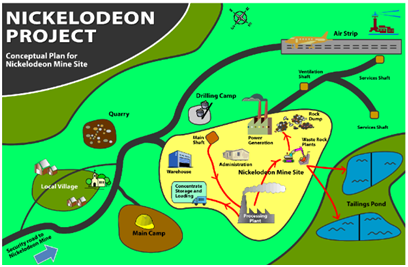 Figure1: Nickelodeon Project Response options Plan
(Source:Luckeneder et al. 2021)
• As per Luckeneder et al. (2021), for preventing and reducing any risk possibilities during the min side of dam construction, the company is dedicated to initiating workers training and grooming process so that they work collaboratively without causing any conflict in the work process that will indirectly hamper the efficiency of the final work outcome effectively.
• To better manage their work process, the company initiated a proactive management process in all project interfaces to deliver the entire Nickelodeon initiative project scope effectively.
• They offer high quality management services for handling all involved parties work execution to enhance the security and efficiency of the entire project.
• The entire mining process is commenced in an underground operation using effective techniques and methods such as blast hole stooping and another cut and fillProcess.
• The refrigeration process is planned and strategises for processingdeeper nickel mining levels by remaining safe while working.
Specific Course of Action plan Recommendations
Emergency action plan implementation
An emergency action plan (EAP) must be implemented in the work process to enable public safety in the mining or dam construction process. This approach can identify all the different risk affected areas effectively to be secured before any uncertain situation occurs. Along with this, it will make sure that all the most vulnerable workers are in any risk possibilities as they are working out-front in the mine site or dam construction site (Syaf,Yasin&Widiawan, 2021).
Security monitoring process
The security monitoring process should be implemented underground and in mine sites over the land to monitor each work activity effectively. If any abnormal situation happens, the organisation can take emergency steps of action before anything dangerous occurs. The work process significantly.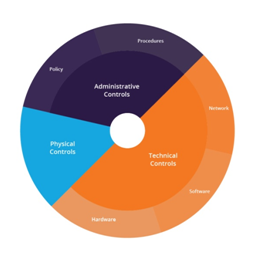 Figure 2: Specific Action Plan
(Source: Rüttinger et al. 2020)
Technology advancement
Highly advanced technologies should be included in the operational process of the mine site so that each and every work process will become much more accurate and efficient. High quality machinery and automation applications such as robotic should be adopted inside the mining process so that the level of risk gets decreased as there is no such human interaction in the working process (Rüttinger et al., 2020). It has been observed that machines have much higher speed than human and along with this machine has a large number of accuracy rate than human effectively. By opting for a machinery approach, the company can speed up their work process and limit risks possibilities effectively.
Goof practice note (GPN) on dam safety
Good practice notes for safeguarding the mine site and dam site need to be developed because this type of GPN consists of conceptual frameworks for independent dam site and mine site safety reviews. Also, it contains practical examples for a better understanding of the security and safety aspects effectively (Shahriari&Aydin, 2017) as the mine site owner is the main person who is responsible for every activity that is happening in the mine site that is why it should be prior responsibility to the owner itself to follow all the guidelines and norms of Good practice Note (GPN) significantly.
Justification
Based on the knowledge of the disaster that happened in Indonesia, all these recommendations are developed. These recommendations will be highly beneficial for enhancing safety and security in the dam site and mine site for the company Nickelodeon mining effectively. EAP system will make sure there are no such affected areas which vulnerable to mining and damming. As opined by Lee & Liu (2020), technology utilisation will ensure that each and every activity performed on the project site is highly accurate and superior without having any drawbacks. Security monitoring service will ensure that there is no possibilities or abnormality in the project work. If it does happen, then this security service will capture it immediately to take immediate action. GNP will provide the management team with an example or support guide to effectively handle all the activities and workers.
Identification of associated roles and responsibilities to resolve this problem situation
All the roles and responsibilities come under the project manager and assistant managers and workers of the Nickelodeon mining company mine site to resolve any concerning situation by enhancing safety and security. All these roles and responsibilities are described below,
• Designing, planning and implementation the project work by assessing all types of safety issues in the work process.
• Performing a risk assessment to determine all types of risk factors and their source to evaluate mitigation options for resolving issues effectively.
• Preparing insurance budget.
• As per Robert Half (2017),Reporting of all the gathered finding along with risk findings to the higher authority for getting permission to move further with the project or not.
• Creation of project continuity plan.
• Implementing all possible health and safety-related precautions and measurement to become prepared in advance.
• Conducting compliance and policy audits.
• Reviewing all the workers work performances.
• Processing a tart time group work process for a better quality of work after completion.
References
Beaton, W. D. (2021). Copper-Nickel Mining in Minnesota: Cartography of a News Media Controversy (Doctoral dissertation, Colorado State University).https://www.researchgate.net/profile/Will-Beaton/publication/352800034_Copper-Nickel_Mining_in_Minnesota_Cartography_of_a_News_Media_Controversy/links/60da47b0458515d6fbe77afb/Copper-Nickel-Mining-in-Minnesota-Cartography-of-a-News-Media-Controversy.pdf
Enhancing the safety and resilience of dams and downstream communities. (2021). Retrieved 20 October 2021, from https://blogs.worldbank.org/water/enhancing-safety-and-resilience-dams-and-downstream-communities Flipkens, G., Blust, R., & Town, R. M. (2021). Deriving Nickel (Ni (II)) and Chromium (Cr (III)) Based Environmentally Safe Olivine Guidelines for Coastal Enhanced Silicate Weathering. Environmental Science & Technology, 55(18), 12362-12371.https://pubs.acs.org/doi/full/10.1021/acs.est.1c02974
Lee, C., & Liu, F. (2020). Potential environmental hazard due to the tailings dam failure in Minnesota iron range and safety concern of the Dams in the US.https://eartharxiv.org/repository/object/157/download/313/ Luckeneder, S., Giljum, S., Schaffartzik, A., Maus, V., &Tost, M. (2021). The surge in global metal mining threatens vulnerable ecosystems. Global Environmental Change, 69, 102303.https://www.sciencedirect.com/science/article/pii/S0959378021000820
Risk Management job description and duties | Robert Half. (2017). Retrieved 20 October 2021, from https://www.roberthalf.com.au/employers/financial-services/risk-management-jobs Rüttinger, L., Ackern, P. V., Lepold, T., Vogt, R., &Auberger, A. (2020). Impacts of climate change on mining, related environmental risks and raw material supply. Project management assignmentFinal report
(
No.UBA-FB--000279/ENG).Umweltbundesamt.https://inis.iaea.org/collection/NCLCollectionStore/_Public/52/027/52027350.pdf Shahriari, M., &Aydin, M. E. (2017, July). Lessons learned from analysis of Los Frailes tailings dam failure. In International Conference on Applied Human Factors and Ergonomics (pp. 309-317).Springer, Cham.https://www.researchgate.net/profile/Mehmet-Aydin-3/publication/318155410_Lessons_Learned_from_Analysis_of_Los_Frailes_Tailing_Dam_Failure/ links/5f3bb18e458515b7292a613b/Lessons-Learned-from-Analysis-of-Los-Frailes-Tailing-Dam-Failure.pdf
Syaf, H., Yasin, A., &Widiawan, B. (2021).Analysis of the Potential for Acid Mine Drainage of the Nickel Mining Area in the Ultramafic Formation. Review of International Geographical Education Online, 11(5), 3299-3317.https://rigeo.org/submit-a-menuscript/index.php/submission/article/download/1151/1024