principles of entrepreneurial assignment focusing on risk management and venture success
Question
Task: How can young professionals use principles of entrepreneurial assignment research skills to assess propose business ventures and develop effective risk management plans
Answer
Introduction
This principles of entrepreneurial assignment assess the current state of global economic downturn, recession and crises, and the needs for young professionals to develop proper entrepreneurial skills to utilize opportunities has become essential. Readiness of individuals towards new business creation enables an economy to acquire comparative advantage over the other nations. Here, entrepreneurs play a significant role in both economic and social development. It has been observed from various developed countries that entrepreneur endeavour leads to their continued development. The purpose of the report here is to ascertain how an innovative idea of creating a start-up in food delivery service area can become a business reality with various steps.
Project Steps
As per the principles of entrepreneurial assignment research findings, Start-ups are generally fast-growing businesses aiming to meet the marketplace demands through development of various innovative products, services or platforms (Blank and Dorf, 2020). In this regard, project management comes into play that helps in covering various crucial areas such as planning, delivering value, preparing budgets, project execution and others for launching a successful start-up business. It helps in providing sequential steps that the entrepreneur needs to follow for converting the innovative idea into a successful business (Verzuh, 2015). Thus, a proper project along with steps are essential for launching the intendedfood delivery business.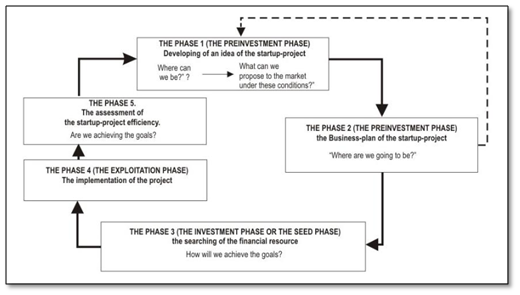 Fig 1: Aposterior Approach to Project Management
(Source: Yudina, 2017)
In this regard, the aposterior approach to project management decision-making can be reviewed for understanding the phases involved in a start-up project. It consists of five phases as presented in the above diagram (Yudina, 2017). These include pre-investment phase of the start-up project where the idea is developed; the phase where a business plan is formulated; the third phase of investment or seed phase where the entrepreneur search for financial resources; the fourth phase of exploration where the project is implemented and the fifth phase of assessing the efficiency of the start-up project. Thus, these phases consist of various steps that help in launching the start-up business.
The first step identified on this principles of entrepreneurial assignmentinvolves refining the business idea by setting realistic goals. It focuses on developing the purpose, mission and objectives of the start-up project to understand what it aims to propose to the marketplace. In this step, the target customers of the business are also identified to whom the products or services will be communicated(Blank and Dorf, 2020). In the second step, a proper business plan is developed. This involves setting up milestones, setting project scope, budget and timeline and building a key team. For setting up the budget, the entrepreneur needs to assess finances with the help of tools like break-even analysis, pricing products or services, determining profitability and analysing the data. It also includes evaluating expenses to ensure they do not exceed the budget. In the team building process, the entrepreneur must look for relevant experience, defining team culture, developing a definite direction, telling them about customer service and convincing them about the business vision(Blank and Dorf, 2020). This second step of developing business plan also involves regular communication with the team. Furthermore, the third step consists of looking for financial resources for achieving the business goals and reaching the milestones. This funding acquisition depends on factors such as amount needed, creditworthiness of entrepreneur, business plan and available options. The start-up capital and financial resources can be acquired from different sources such as business loans, business grants, investors, crowdfunding and venture capitalists. From the principles of entrepreneurial assignment research it has also been observed that it also depends on the legal business structure that the entrepreneur should determine for the start-up business(Blank and Dorf, 2020). In the fourth step, the start-up project is implemented that involves extensive branding and advertisement for reaching the target customers. The last step involves evaluating where the project is achieving desired goals and identifying inefficiencies in the same.
Key Success Factors observed on this principles of entrepreneurial assignment
Various key factors are present that determine the success of a start-up business plan. These key success factors are important elements required for competing and surviving in the marketplace (Young, 2016). They help in displaying what the start-up should do and how it should do well for achieving the desired goals and milestones outlined in the project plan. Thus, key success factors are important elements that the management team of the start-up must articulate as an essential part of the strategic planning process.
According to the principles of entrepreneurial assignmentfindings, success factors for start-ups vary across the different stages. They can be psychology or personality traits of the entrepreneur, economic factors, entrepreneurship and technology variables. Personality traits of founders include business experience and knowledge impacting the success probability of the start-up company. Furthermore, economic factors include raising funds, continuous investments and financial resources (Al Sahafand Al Tahoo, 2021). Entrepreneurship and technology variables involve competitiveness, risk-taking, market-oriented technology, driven by vision and others. Besides, innovation factors like cumulative thinking, growth of entrepreneurial skills and self-advancement also affect the success of start-ups.
On the other hand, five key factors have been identified by Schroeder (2019) as important for influencing the success of start-up companies. These include start-up funding, business model for generating revenues, start-up idea, team and market timing. These factors must be considered while developing the start-up business of food delivery service. Along with these factors, five other factors have also been recognized as crucial for start-up success (Entrepreneurs, 2015). These include effective leadership, start-up planning and execution, crisis response, marketing and growth. Thus, alongside the above mentioned personal, entrepreneurial, innovation and technology factors, these are also key success factors for the start-up.
Furthermore, Bennett (2016) has used various theoretical frameworks for determining the key success factors in start-up firms. In this regard, human capital theory focuses on individual characteristics like founder's educational background, industry-specific experience and career history as key factors. Organizational ecology theory emphasizes on organizational characteristics and other environmental conditions are critical for start-up survival. These include capital invested, number of employees, disturbances in business environment and marketing strategies (Bennett, 2016). Along with this, the survivor principle identifies policies for facing competition as one of the important factors in the success of start-up businesses. Thus, these three theories have helped in recognizing various individual, organizational and other factors for survival of the start-up food delivery business.
BoyerandBlazy (2014) have pointed out individual characteristics, professional characteristics, project determinants and financial determinants as key factors determining the success of start-up firms. Individual determinants refer to the personal characteristics of the entrepreneur or founder and include influence of age, gender, ethnic minority and others. It also consists of professional characteristics of the individual such as previous position in the labour market and acquired human capital (BoyerandBlazy, 2014). Furthermore, determinants related to the project include business plan, network of entrepreneur and project embeddedness.Financial determinants involve acquisition of financial resources for funding the start-up. Thus, these are all the key success factors that the start-up food delivery service business should consider.
Main Strategic Factors
Focused differentiation strategy is another important strategy identified on thieprinciples of entrepreneurial assignment. It would require the start-up food delivery business to offer unique features of its products and services for fulfilling the requirements of a niche market.This is one of the generic strategies provided by Porter's that firms usually undertake for gaining benefits and advantages in the market (Moon, et al., 2014. Undertaking a focused differentiation strategy would be beneficial for the start-up firm.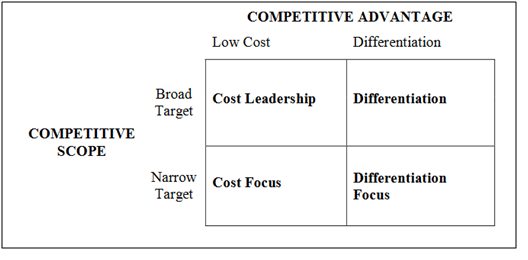 Fig 2: Porter's Generic Strategies
(Source: Moon, et al., 2014)
In this regard, various factors should be considered by the entrepreneur for establishing the differentiation to attract the customers from the niche market. These include valuable, important, distinctive, superior, emotional, communication, pre-emptive, affordable and profitable (Islami, MustafaandTopuzovskaLatkovikj, 2020). Valuable ensures that the perceived benefits of the customers will exceed their costs while important factor makes sure to deliver a benefit critical to the success of the organization.Here, it would enable the company to experience reduced price competition as it would compete with brands on other parameters. Furthermore, the service should be offered to the target customers in a unique or distinctive wat by using better and faster technology that is superior than that of the competitors (Lynch, 2018). These unique characteristics of the products and services would have to be communicated through different marketing and advertising strategies. Besides, the differentiation strategy should be formulated in a way that would help in creating an emotional connection with the customers by catering to some core emotions. This would help in enhancing the brand loyalty of the customers by connecting with them and maintaining perceived quality of the products and services. The products and services of the start-up should be communicated in a visible and understandable for the target customers in the niche market(Lynch, 2018). Moreover, the strategy should be pre-emptive so that the competitor brands cannot easily imitate the same. This would help in presenting the idea that there does not exist any product or service in the market that would be able to substitute its benefits, features and values. The products and services should also be affordable for the customers to enable them to pay any higher prices based on the perceived value received. In addition, the strategy should help in enhancing profitability for the company by exceeding costs of difference. This is because differentiated and higher-quality products offer more opportunities for gaining larger profits margins as target customers are willing to pay more for the better quality and value(Lynch, 2018). Thus, the entrepreneur should consider all these factors for its focused differentiation strategy.
KPIs During Launch and Growth Phase
Key performance indicators or KPIs refer to various quantifiable measures of performance over time for achieving specific objectives (Parmenter, 2015). These provide various targets to the company teams for reaching milestones and further enable various individuals across the organization in undertaking better decisions.KPIs are required for keeping teams aligned, providing health check of the company, making adjustments and holding teams accountable for actions(Parmenter, 2015). Thus, KPIs would help in both strategic and operational improvement of the start-up project during its different phases. In this regard, different KPIs can be used during launch and growth phases of the start-up project.
As per the principles of entrepreneurial assignment findings the Four KPIs can be used during the launch phase, namely, launch campaign metrics, product adoption metrics, market impact metrics and qualitative feedback. These metrics are beneficial for identifying leads generated, page views and website traffic, news coverage, customer usage, product trials, user retention, competitive win rate, internal and external feedback (Kerzner, 2017). Furthermore, various metrics that can be used during the growth phase of the start-up. These include cost of customer acquisition, customer lifetime value, revenue growth rate, number of active users, net profit margin, cash reserves and others (Kerzner, 2017). Such metrics are useful in evaluating how the start-up company is succeeding in meeting customers' expectations, the performance of the products and services and the cash present with it. It is essential for the start-up business to analyse the customer acquisition cost and lifetime value for ensuring the continued growth of business(Kerzner, 2017). Besides, the growth of revenues, profit margins and cash reserves indicate the financial performance of the start-up business during the growth phase. Moreover, number of active users also displays the brand popularity growing in the market. These metrics indicate the market demand for the products and services of the start-up. Measuring the current performance with these metrics can help in identifying where the goals are being achieved. It also recognizes gaps or discrepancies that should be adjusted with the help of using these metrics(Kerzner, 2017). Such adjustment enables the business in competing with other brands in the market, failing to do which might not only hamper its growth but also become risky for its survival in the long run.
Financing and Funding Resources
There are various traditional and novel forms of financing for start-up businesses. These sources can be used by the food delivery service for launching itself in the market. Some of the traditional forms of financing include bootstrapping, venture capital, private equity, business angels, leasing, bank loans, supplier credits, retained earnings, overdrafts and others (Klein, et al., 2019). Here, main sources involve capital market, banks and internal resources. On the other hand, some novel forms of financing include corporate venture capital, government venture capital, business angel networks, crowd funding, patent-based loan financing, venture debt lending, patent-based investment funds, accelerators or incubators and others(Klein, et al., 2019). Here, the main sources of funding involve capital market, banks and sustainable investors. Thus, the start-up business can select various forms of funding from the available options.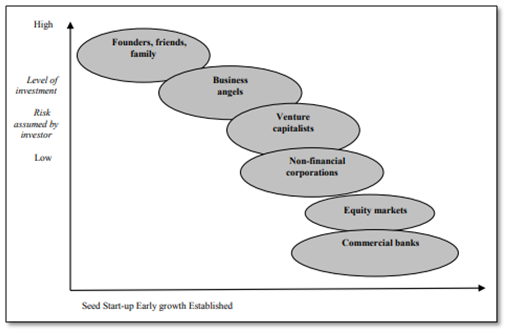 Fig 3: Sources of Finance
(Source: Klameralopa, Horvatand Lali, 2014)
Self-investment or bootstrapping is the first step in investment process where the entrepreneur or founder invests his or her money for beginning the start-up journey. This initial start-up investment is provided from own savings or funds (Andaleeband Singh, 2016). In this phase, money can be borrowed or invested from friends and family members by reaching out to them without investing all of life savings into the initial investment. The entrepreneur then moves to the next stages of seed, growth and expansion, where external sources are required for funding the start-up business (Andaleeb and Singh, 2016). Furthermore, bank loans can be considered where the entrepreneur take loans from a banking or financial institution. However, this financing source involves complex procedures and depends on the credit history of the founder (Janaji, Ismailand Ibrahim, 2021). Business angels refer to investors helping entrepreneurs in realizing their business ideas. This is another financing source that help entrepreneurs by not only sharing money but also knowledge, expertise and experience within the industry. Besides, venture capital investments are also another option that can be acquired from individuals, funds or companies that engage in investment for helping start-up companies with their development(Janaji, Ismail and Ibrahim, 2021). Here, the venture capitalists would seek for a significant ownership in the company by investing in it.
There are other new forms of financing sources as well for the start-up company. One such option is an investment program for companies named seedcamp in the early stages of development(Klameralopa, Horvat and Lali, 2014). This provides an opportunity of providing guidance to the start-ups with the help of experts to expand the business. Start-up bootcamp is another option enabling companies to participate in an accelerator program by involving mentors and partners from across the world for implementing their business idea(Klameralopa, Horvat and Lali, 2014). Another option is fundable, an online platform that collects investments in the form of charities for helping small companies.In addition, crowd funding is a new financing option where start-up companies can raise money from various close networks (Manchandaand Muralidharan, 2014). Thus, these are some of the financing options that the start-up business can consider.
Conclusion
The purpose of the principles of entrepreneurial assignmentwas to ascertain how an innovative idea can be transformed into a successful business through various steps. In this regard, the first section focused on exploring the various steps in the start-up project that needs to be carried out for launching the food delivery service business. The second section identified key success factors in the start-up business while the third sector recognized main strategic factors required for focused differentiation strategy. The fourth section determined KPIs required during launch and growth phase. Lastly, different financing or funding resources were identified for the principles of entrepreneurial assignment.
Reference List
Al Sahaf, M. and Al Tahoo, L., 2021. Examining the key success factors for startups in the Kingdom of Bahrain. International Journal of Business Ethics and Governance, principles of entrepreneurial assignment4(2), pp.9-49. Andaleeb, U. and Singh, S.D., 2016. A study of Financing Sources for Start-up Companies in India. International Review of Business and Finance, 8(1), pp.1-4.
Bennett, R., 2016. Factors contributing to the early failure of small new charity start-ups. Journal of Small Business and Enterprise Development, 23(2), pp.333-348. Blank, S. and Dorf, B., 2020. The startup owner's manual: The step-by-step guide for building a great company. John Wiley & Sons.
Boyer, T. and Blazy, R., 2014. Born to be alive The survival of innovative and non-innovative French micro-start-ups. Small Business Economics, 42(4), pp.669-683.
Entrepreneurs, 2015. The 10 Most Critical Factors That Dictate Startup Success. [online] Available at: (Accessed 8 June 2022)
Islami, X., Mustafa, N. and TopuzovskaLatkovikj, M., 2020. Linking Porter's generic strategies to firm performance. Future Business Journal, 6(1), pp.1-15.
Janaji, S.A., Ismail, K. and Ibrahim, F, 2021.Startups and Sources of Funding.United International Journal for Research & Technology, 2(8), pp.88-92.
Kerzner, H., 2017. Project management metrics, KPIs, and dashboards: a guide to measuring and monitoring project performance. John Wiley & Sons.
Klameralopa, M., Horvat, J. and Lali, M., 2014. Analysis of financing sources for start-up companies. Management: journal of contemporary management issues, 19(2), pp.19-44.
Klein, M., Neitzert, F., Hartmann-Wendels, T. and Kraus, S., 2019. Start-up financing in the digital age–a systematic review and comparison of new forms of financing. The Journal of Entrepreneurial Finance, 21(2), p.3.
Lynch, R., 2018. Strategic management. Pearson UK.
Manchanda, K. and Muralidharan, P., 2014. Crowdfunding: a new paradigm in start-up financing. Global Conference on Business & Finance Proceedings, principles of entrepreneurial assignment9(1), 369-374. Moon, H.C., Hur, Y.K., Yin, W. and Helm, C., 2014. Extending Porter's generic strategies: from three to eight. European Journal of International Management, 8(2), pp.205-225.
Parmenter, D., 2015. Key performance indicators: developing, implementing, and using winning KPIs. John Wiley & Sons. Schroeder, B., 2019. What Is The Most Important Element Of A Successful Startup Hint, It's Not The Idea, Team, Business Model Or Funding Dollars. [online] Forbes. Available at: (Accessed 8 June 2022)
Verzuh, E., 2015. The fast forward MBA in project management. John Wiley & Sons.
Young, T.L., 2016. Successful project management. Kogan Page Publishers.
Yudina, N.V., 2017. Methods of the startup-project developing based on 'the four-dimensional thinking'in information society. Marketing and innovation management, principles of entrepreneurial assignment (3), pp.245-256.