Organisational Behaviour Assignment Mitigating Issues Faced By So Fresh
Question
Task:
Prepare a report on organisational behaviour assignment answering the following questions considering the given case study:
what are the people issues and how do these relate to key OB concepts and theories; and (900 words)
what recommendations would the student make to address these issues. (600 words)
Case Study: So Fresh workers criticise Cadabra for 'exploiting our dedication'
Natural food, produce and household products retailer So Fresh was named as one of America's best companies to work for 20 years in a row by Fortune magazine. However, after it was acquired by global e-commerce giant Cadabra in 2017 for $14.3 billion, leaked company emails, staff talking to the media under conditions of anonymity, and public announcements in 2018 and 2019 have shed light on how things have changed since.
Michael Blanding, a senior fellow at the Schuster Institute for Investigative Journalism at Brandeis University, writes that Cadabra's acquisition of So Fresh was 'the corporate equivalent of mixing tap water with organic extra virgin olive oil. You'd be hard-pressed to find two companies with more different value propositions.' Despite this, he continues, it was surprising to read reports shortly after the acquisition about So Fresh customers regularly finding empty shelves at the grocery. In addition, stories began to surface about employees crying over the performance-driven working conditions imposed by Cadabra.
According to Harvard Business School academics Dennis Campbell and Tatiana Sandino, Cadabra has made its name by being fast, cheap and efficient – using data to drive its product mix and enforcing strict employee discipline to squeeze out cost savings to pass on to its customers. So Fresh, on the other hand, prided itself on its personal touch, empowering individual stores – even individual employees – to make decisions about product lines that emphasised high-quality, healthy and local foods. That decentralisation, while giving them a loyal customer base, caused notorious inefficiencies and price rises.
For these reasons it was no surprise that the acquisition was initially met positively by Wall Street, with hopes that Cadabra's data-driven business approach might enable So Fresh to scale up internationally while maintaining its employee-empowered culture.
Working conditions
So Fresh employs around 90,000 staff at 500 stores in the US organised into 10 geographic regions, each with its own president, regional administrative team, store-level leadership and store-level team members. The average store employs about 190 full-time and part-time team members, including specialists such as bakers and butchers, and is open from 7am to 10pm daily.
Since being bought by Cadabra, employees at So Fresh say their working conditions have declined because of pressure to push Cadabra's 'Alpha' deals and memberships, alongside widespread understaffing, increased workloads and budget cuts. 'Cadabra has changed the company so much, to the point where I can't recognise So Fresh any more,' said one
1 worker in Harlem. 'I joined So Fresh at 17, straight from high school, and in the 15 years I've been here it's been my family and my university, it's way much more than a job', he went on to say. In early 2018 Business Insider reported that So Fresh employees were being graded with new scorecards and on-the-spot quizzes that left many terrified of losing their jobs. So Fresh has eliminated or reduced classes of jobs, such as in-store graphic designers and payroll benefits specialists, and merged those duties into other positions without providing workers with additional compensation or training. Profit-sharing for employees – once a major perk of working for the company – has reportedly been eliminated. In a statement from March 2019, So Fresh said the cuts were made to support business needs.
Automation
So Fresh has implemented a new inventory-management system aimed at making stores more efficient and cutting down on food waste. But employees say the retailer's method of ensuring compliance is crushing morale. The new system, called order-to-shelf, has an automated and prescribed set of procedures for purchasing, displaying and storing products on store shelves and in back rooms. To make sure stores comply, So Fresh relies on 'scorecards' that evaluate everything from the accuracy of signage, damaged products and breakages, to the proper recording of theft.
Some employees, who walk through stores with managers to ensure compliance, describe the system as onerous and stress-inducing. An employee from San Antonio So Fresh said: 'No one really knows this business model, and those who are doing the scorecards even regional leadership – are not clear on practices and consequently are constantly providing the department leaders with inaccurate directions. All this comes at a time when labour has been reduced to an insufficient level.'
Interactive touch screens at the So Fresh checkouts in the newly opened West Seattle store ask shoppers to rate their experience on a scale of one to five stars – just like they do in product reviews on Cadabra's online shopping site. The ratings are not meant to evaluate individual employees, but their arrival caused anxiety for at least one So Fresh staff member, speaking to the Seattle Times, who said that neither a training video nor management communications about the technology explained what the ratings data would be used for.
The star ratings, solicited through touch screens that will be rolled out across stores nationwide over the next few months, are an extension of the company's approach to getting feedback, broadly, from customers on their experience shopping at So Fresh, and ratings will not be ascribed to individual employees, a company representative said. The representative also said that ratings will not be used to make any compensation or scheduling decisions.
However, another worker from So Fresh at West Seattle was worried that too many one-star reviews under the new system could lead to a reduction in bonuses or hours – a more acute issue in light of the benefits cuts.
2. Benefits cuts In response to public pressure and increasing scrutiny over the pay of its warehouse workers, Cadabra enacted a $15 minimum wage for all its employees in November 2018, including workers at So Fresh. All So Fresh employees paid less than $15 an hour saw their wages increase to at least that, while all other team members received a $1 an hour wage increase and team leaders received a $2 an hour increase. But since the wage increase, a number of So Fresh employees from Bellevue, La Jolla, Pasadena, Fort Worth and Harlem told the Guardian they have experienced cuts that have reduced schedule shifts across many stores, negating wage gains for employees.
In September 2019 it was reported that So Fresh will be cutting health insurance benefits from the beginning of 2020 for its part-time employees, many of whom learned of the move through media reports rather than from managers. This and the lack of detail provided about the new ratings system raised questions about employee communications at a time when labour groups are trying to organise the company's workers.
A part-time employee, who asked not to be named while discussing concerns, and another So Fresh employee who spoke to a reporter from the Seattle Times, said they only learned of the health insurance benefit cuts, weeks before they were to take effect, from media reports, and had not received formal notification from the company.
A Westlake employee, who requested anonymity to describe internal communications, said health insurance was her main reason for working at the company: 'I think what is also distressing, is that I have not heard a word of this from my employer. My insurance will be taken away in three months and I have been given no notice that I will need to find an alternative.'
The Seattle Times went on to quote a company spokesperson as saying that So Fresh had intended to notify employees affected by the cuts in one-to-one conversations. Those employees 'in good standing have the opportunity to move into one of the thousands of full-time roles', making them eligible for the same healthcare coverage at a lower cost, it was reported. The majority of the roughly 2,900 employees losing health insurance would need to work only five more hours a week to meet the 30-hours-a-week threshold to qualify for the benefit, the company said.
So Fresh co-founder and CEO Xavier Santos said in a video to employees that he would work to address employee concerns, improve communication and strengthen career development opportunities in 2019 as the grocery chain enters its second year under Cadabra ownership, the Wall Street Journal reported.
An uncomfortable union
Santos's attitude seems to have changed: he was forced into selling So Fresh to Cadabra by activist investors, and a year ago made headlines after Business Insider obtained leaked audio of him describing early conflicts with Cadabra at a company-wide meeting attended by regional and local managers. 'I'm sure that Cadabra has probably gotten more disagreement from me than any other single person, and possibly more than everyone else combined,' Santos said, according to Business Insider.
'I have done this for 40 years, I am financially secure, I love So Fresh', he continued. 'I ultimately am not afraid to get fired so – not that I think they are going to fire me – but I'm not afraid of it, so that gives me a position of strength to speak truth to power when it's necessary to do so, and I've done it many, many times.'
But despite any conflict, Santos, who started So Fresh with his wife more than 40 years ago, told CNBC his feelings towards Cadabra's team remained the same as when they first met during acquisition talks in 2017: 'My first impression when I met the team was that these are really, really smart people. Rick [Preston] has built a great team – and that's why they're so successful.' Preston was 'brilliant', he added. 'I'm less brilliant, but I've also got a great team.'
Assuming Cadabra wants So Fresh to succeed, it might do well to reconsider the benefits of the grocery chain's empowerment model. Harvard's Professor Campbell says that part of the issue is realising the limits of standardisation, even for a company like Cadabra that has perfected data-driven management. Associate Professor Sandino suggests Cadabra may be better off pursuing a concept known as structured empowerment, where a company standardises operations but allows flexibility for employees to make their own choices in key areas where having close contact with customers' matters. In addition, Sandino says, Cadabra might consider changing its performance measures to focus more on results rather than processes, holding employees accountable for goals, but giving them more leeway on how they achieve them.
Sources with acknowledgement to: The Guardian, Seattle Times, Business Insider, Forbes, Quartz Inc., Market Watch, CNBC and Harvard Business School Working Knowledge
Answer
Introduction to organisational behaviour assignment
Organisational Behaviour is referred to be the study of the group, individual performances as well as activities within the organisation. These areas of the study intend to examine individual behaviour within a work environment as well as help to determine the impact on the job structure, performance, communication, motivation as well as leadership. The paper aims at understanding the issues faced by the employees of So Fresh and recommending them to mitigate significantly these issues linking with OB theories.
1. Identifying the issues faced by the employees and the theories of organisational behaviour
The case study provided states that So Fresh is one of the best companies in America in Natural food, produced as a household products retailer. Though the company has been working for 20 years, the employees are still facing certain issues that may affect the organisation to conduct the process significantly. Furthermore, it was also identified that stories have begun to surface about the employees who are probably facing problems regarding the performance-driven working conditions. The strict working hours of the employees are the other issues faced by the employees.
It is also significantly identified that the working conditions of the employees that are bought by Cadabra have declined due to the pressure to push Cadabra Alpha that deals with membership alongside widespread understaffing thereby increasing the workload among the employees. This has resulted in an increase in the employee turnover rate. The other issues that have been identified are like there were no appropriate training facilities provided to the employees or no additional compensation was allocated (Muchiri et al. 2019). However, the automated inventory management system was the other issue that has been identified by the employees (Dang-Pham et al. 2017). There was a lack of knowledge among the employees to perform the specific job on inventory management (Chumg et al. 2016). This mostly due to the lack of training facilities further it was seen that the leadership role was not clear among the leaders thereby there was no appropriate direction made by the employees. The other issues of communication gap have been developed among the employees.
It is evident from the case scenario that So Fresh employees are facing certain issues with respect to the working process of the company (Adegbite et al. 2018). The issues have been identified in which necessary to be is linked with the organisational behaviour theories. There are reasons that bring company needs to utilise the Concepts of as well as the theories of OB. hence it is seen that one of the most significant challenges that are faced by the employees is managing the diversified workplace. Therefore, the organisational management theories that can be considered for the scenario are:
Bureaucracy theory can be linked with the scenario provided this is because it is seen that there is no clear line of authority within So Fresh business (Merritt et al. 2020). In order to manage the organisation efficiently, it is necessary that a clear line of authority is maintained with respect to appropriate rules as well as regulations that would help to control each business operation (Oma et al. 2019). This may help to make sure that the compliance is made through significant authority. Furthermore, it is also estimated from the scene that So Fresh did not have significant control on the employees as there are certain activities that have taken place that could ruin the business process. For instance, it is seen that Cadabras acquisition of So Fresh was eventually seen mixing tap water to the organic virgin olive oil. This ensures that there is no control over the employees to maintain business ethics and deliver the products on time.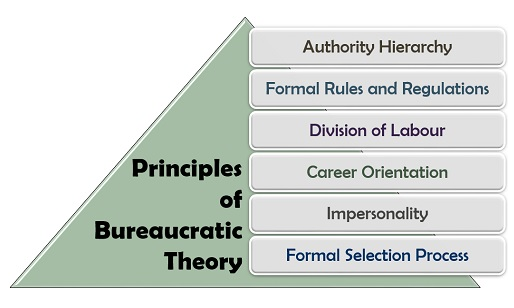 Figure1: Principles of Bureaucracy Theory
(Source: Merritt et al. 2020)
Scientific management theory
The other theory that can be linked with the identified issues is that the scientific management theory. Involving the theory within the business practices So Fresh Company would help to enhance the production process through intensive technology and therefore the employees are considered to be the adjuncts to the machines in performing the tasks (Taska, 2017). Thus, the scientific management theory can be beneficial in exercising complex problem-solving activities that seem hard to achieve by the leadership role in the organisation. Applying the theory within the organisation can help to conduct efficient work without flaws. It would help to minimise the conflict that seems to occur between the CEO Xavier Santos and Cadabra while considering the significant job. It is also identified that the company is based on individualism whereas implementing the theory would help the business to cooperate with one another rather than performing individualism (Taylor, 2018). The scientific management process is summaries in the below figure which would help to enhance the motivation level of the employees working with So Fresh Company.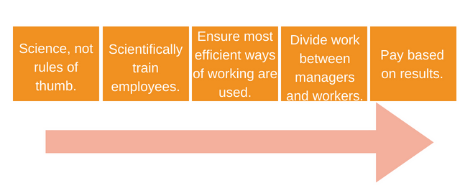 Figure 2: Taylor's scientific management
(Sources: Taska, 2017)
Process management theory
The last theory that can be linked with the case study provided is the process management theory. It is the approach that enables the managers to view the activities within an organisation that can able to set the process for achieving the organisational goal. The employees working with the team lacks significant communication, which may hamper the business process that is necessary to be, conducted (Prajogo et al. 2018). Thus, by applying the theory will enable them, answers to view the activities that are necessary to be developed. It mainly involves the different stages such as process development, process documentation or process monitoring that will be made easier for the managers to consider the necessary activities that are required. Thus, the lack of process analysis within So Fresh Company leads to such chaos and mismanagement organisation with a lack of employee motivation and other aspects.
2. Recommendations to address the identified issues and linking with the OB
The situation has been analysed significantly therefore; it is necessary to consider certain theories that can probably help So Fresh to enhance the business activities. The recommendations that can be provided are:
Provide employees training
Integrity is the other essential factor that seems to be missing within the So Fresh business process. Thus, it leads to a lack of employee motivation. However, it is also significant from the scenario the employees were not provided with significant training facilities within the organisation. Thereby it makes it difficult for them to operate the new inventory management system because it is highly automated process and requires a set of procedures to operate it (Prajogo et al. 2018). Therefore, the lack of knowledge among the employees is causing the major issue. It is necessary to develop significant training for the employees as well as the leader so that they can direct the employees towards the organisational goal. Training will enhance the working procedures thus the company can achieve benefits from the insufficient labour force as well. Furthermore, to understand the usage of rating data So Fresh staff needs training as well in respect to the technological perspectives.
Incorporate communication strategy
It is not only the issue of So Fresh however it is the issue that is being faced worldwide by the employees working within an organisation. It is seen that there is a communication gap that exists between the management team as well as the employees. This leads to hampering the business process. However, it is also seen that lack of communication leads to insignificant completion of the task (Taska, 2017). So Fresh company's management team needs to develop a communication plan do that significant the members that can lead to smooth information flow can follow process. The company diode does not communicate about the technological use among the staff members or it is also seen that there was no proper communication made to the employees when the health insurance benefits have been curtailed from the business benefits. This ensures that there is a communication problem that misinterpreting and difficult for the employees to work.
Applying organisational conflict theory
It is seen that there are conflicts among the employees as well as the management team, members within the organisation. Therefore, the conflict theory can be considered by the management team to minimise the negative impact over the business (Prajogo et al. 2018). It is seen that the team intends to lose focus from the business activities due to conflict with one another. This further turns out to be a lack of motivation among the employees that is the other great cause of business failure (Taska, 2017). Hence, to resolve the conflicts among the employees in respect to the theory considered by the managers within the organisation, it would help the employees to gain their energy, focus on the task and activities and minimise decision-making issues.
Conclusion
Through the above discussion, it is evident that So Fresh organisation is facing certain issues such as employees' conflict, communication as well as lack of training among them is minimising the business success. Hence, the sufficient recommendation has been provided linking to the organisational behaviour concepts that would help to mitigate the issues that are being faced by the company until now. Thus, it can be concluded that the paper has significantly accomplished with different OB theories and concepts.
References
Adegbite, O.E., Simintiras, A.C., Dwivedi, Y.K. and Ifie, K., 2018. Organisational Concepts and Theories of Adaptation. In Organisational Adaptations (pp. 27-48). Springer, Cham.
Chumg, H.F., Seaton, J., Cooke, L. and Ding, W.Y., 2016. Factors affecting employees' knowledge-sharing behaviour in the virtual organisation from the perspectives of well-being and organisational behaviour. Computers in Human Behavior, 64, pp.432-448.
Dang-Pham, D., Pittayachawan, S. and Bruno, V., 2017. Applications of social network analysis in behavioural information security research: Concepts and empirical analysis. Computers & Security, 68, pp.1-15.
Merritt, C.C., Farnworth, M.D., Kennedy, S.S., Abner, G., Wright II, J.E. and Merritt, B., 2020. Representation through Lived Experience: Expanding Representative Bureaucracy Theory. Organisational behaviour assignment Human Service Organizations: Management, Leadership & Governance, pp.1-18.
Muchiri, M., Shahid, S. and Ayoko, O., 2019. And now for something completely different: Reframing social processes of leadership theory using positive organisational behaviour. Journal of Management & Organization, 25(3), pp.370-373.
Omar, S., Jayasingam, S. and Bakar, R.A., 2019. Does positive organisational behaviour and career commitment lead to work happiness?. International Journal of Business Excellence, 19(1), pp.44-64.
Prajogo, D., Toy, J., Bhattacharya, A., Oke, A. and Cheng, T.C.E., 2018. The relationships between information management, process management and operational performance: Internal and external contexts. International Journal of Production Economics, 199, pp.95-103.
Taska, L., 2017. Scientific management. The Oxford Handbook of Management, pp.19-38.
Taylor, S.P., 2018. Organisational behaviour, leadership and change. International Journal of Housing and Human Settlement Planning, 4(1), pp.21-36.