Operations Management Assignment: Supply Chain Management Of WalMart & Amazon
Question
Task:
Develop a detailed and well-researched operations management assignment report that identify, analyze, and compare the supply chains of Amazon and Wal Mart. Evaluate the strengths and weaknesses of each. Determine and justify which supply chain is likely to be more effective over the next 5 years.
Answer
1. Introduction
The present report on operations management assignment sheds light on the concept of supply chain management (SCM) that controls the link among the production, shipments, and distributions of the products. Supply chain management assists companies and it also reduces the costs of delivery of the products. Similarly, the management helps to deliver the product quickly and efficiently to the customer. Any organizations' supply chain management manages the delivery and manufacturing services of the company. The current report is emphasising the manufacturing and delivering process of Walmart and Amazon in next five years. The management planned out the whole process and helps the company to manufacture the product for the customers. In the current report, the supply chain management of Amazon and Walmart has been discussed. It has been also been justified the effectiveness of supply chain management in the report.
2. Overview of The Organizations
Operation and supply chain management (OSCM) manages the broad area of the retail industry to cover both manufacturing as well as a service industry. OSCM controls functions such as material management, distribution, planning, logistics, retail, demand, order fulfilment, and much more. The two biggest American retailer companies, Amazon and Walmart are in constant rivalry. Both of the company made effective changes to develop and meet the expectation of the customer. Amazon work and dominated the online platform where Walmart prevails in physical space.
In 1994 Amazon started its journey as a textbook ordering platform and transformed into diverse e-commerce online platform holding the rank one position in supply chain and company service. Amazon does not relies on their vendors to make the services better, with the help of inventory and warehouses, they can make the services better (Flamand et al., 2020). Amazon.com is a multinational retailer of online e-commerce that was founded by Jeff Bezos. Amazon is well known for its innovative ideas and best pricing principles to expand its reach to verities of customers.
A businessman named Sam Walton started a grocery and big-box store in 1962 that transformed into the largest physical retailer store. Walmart is now operating in 26 different countries with its 11,400 stores, and almost 265 million customers visited the various Walmart stores, estimated by Walmart Corporation. Walmart adopted different sustainable strategies overtime to overcome different issues. Strategies developed with three objectives like 100 percent renewable energy, more sales product, and zero waste (Huchzermeier, 2016).
3. Identification of Supply Chain of Amazon
Amazon has its supply chain strategy and has its delivery network. Sellers who sell products on Amazon have different fulfilments options. Sellers can choose from the fulfillment options by Amazon or can do the fulfillment manually. Through the Amazon fulfillment options Amazon can sort, packed the products, and delivered them to their fulfillment center. FBA falls impact the sales and profits of the products (Sun et al., 2020). It affects the profit gap of using FBA and FBS (fulfillment by sellers).
Amazon has added a new feature called Probability Level Demand Forecast, which helps to communicate the inventory demands to vendors. The demand of the consumers can be checked by the sales history of the consumers. The demand for the products can be forecasted through the search history of products by consumers. The supply chain strategy of Amazon includes warehousing, manufacturing, delivering the products.
The main part of Amazon's supply chain management is warehousing. It can make the availability of the products from anywhere from the world. Most of the warehouses are strategically located in the big cities and the inventory of the company is spread amongst them, to meet the demand of the customers. Amazon's warehouses are also located in smaller areas which can make the delivery of the products faster.
The delivery strategy of Amazon has numerous options. It includes free and two-day Prime deliveries. Prime deliveries can make the delivery of the products within an hour or less. It is the biggest supply chain strategy maintain by Amazon. Amazon saves storage costs by distributing inventory centers (Yu et al., 2016). The retail company also has a different approach while processing the products for delivery.
The company also approached many advanced technologies to pick and pack orders and stacking the products in inventory. The company has also introduced drones through which the orders can be delivered from the nearest inventory. Amazon allows third party invasion in their manufacturing process. It will be profitable for the company. Amazon's in-house supply chain controls the complete manufacturing process of the products (Bharadwaj, 2019). It advantages the competitiveness in the market.
4. Identification of Supply Chain of Walmart
Walmart has 11,510 stores, the majority of which are in the United State, so the majority of suppliers are from the United States. They also have suppliers from Canada, the United Kingdom, Mexico, China, Taiwan, France, Hong Kong, and other countries. Through advanced network technologies, Walmart manages the supply chain management of their organization. The total number of Walmart suppliers is approximately 60,000, which is the largest in the world. Walmart's largest suppliers are connected by Retail Link with their inventory management system and also suppliers can track their actual sales. Walmart mainly focuses on cost leadership which focuses on end-to-end operational cost at the lowest level along with the highest productivity (Heller, 2017). It has been stated that Walmart has a "mature supply collaboration process" which is supported by modern technology.
Walmart excellently manages its supply chain through technology. Their motto is "collaboration and cooperation with suppliers" which helps to maintain a more efficient supply chain. Walmart manages the delivery process from its inventory warehouses. The company also relies on the vendors and suppliers to manages the SCM of the company. This is known as VMI or "Vendor Management Inventory" which helps to reduce the irregular inflow of inventory and also ensures the availability of products. Integration of demand and management of supply is the essence of supply chain management (Jawad, 2017). Every link is connected by a centralized database management system, store-level sales, and satellite system.
Walmart has a powerful Supply chain management system which includes three attributes-
Strategy to expand around distribution centres in which distribution centres are made in new areas supporting new stores.
Use of electric data interchange system which links the suppliers and helps Walmart to control and coordinate in product scheduling and receiving.
Combining store and warehouse using "big box" store format which helps to keep the supply chain steady.
Suppliers of Walmart can synchronize their projected sales through planning, forecasting, collaboration, and replenishment.
5. Analysis of Amazon and Walmart Supply Chains
Amazon's supply chain focuses on technological development. The company introduces millions of automation and robotic solutions in the supply chain department. It improves the companies' delivery and efficiency speed. Amazon has the most effective supply chain strategies in the world (Ceil, 2020). It makes the competition in the market fierce. Walmart used an innovative operation that helps support its new planning and offer customers different products at low-price. Walmart provides the same products as Amazon. It can be mentioned that Walmart offers services in Sam's Club. It helps the customers to have excess to the exclusive savings and fuel savings. Unlike Amazon, Walmart uses everyday low prices services that help them to revive and gain more customers.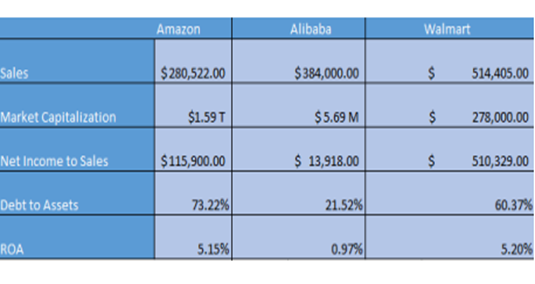 The figure is showing the financial sides of Amazon, Walmart, and Alibaba. These five financial factors help to analyse effective strategies
(Flamand et al., 2020)
Amazon is the fastest-growing company that earned almost 233 billion dollars in 2018. One of the main forces of transformation is the innovation of an efficient supply chain.
6. Comparison of Amazon and Walmart Supply Chains
                       Amazon supply chain

Walmart supply chain

·         Amazon's supply chain is entirely based on technology and its vast warehouses help to deliver products

to the customers within a few times.

·         Walmart's supply chain is not entirely based on technology and it has nearly 160 distribution centers to deliver customer's products.

·         After launching Amazon prime service, customers can get a guaranteed delivery within two days that is a game-changer in the online retail industry (Nguyen, 2017).

·         Walmart has more than 11000 stores in over 25 nations and has changed significantly in the delivery process but cannot guarantee delivery that creates a problem among the customers.

·         Amazon has become the customers' favourite choice because of its quick and efficient supply chain management (Trivedi & Madan, 2018). The combination of technology and widespread warehouse networks along with excellent transportation makes its supply chain one of the most effective supply chain management among all the companies.

·         Walmart's supply chain management is trying to contribute its best as the company is working directly with the manufactures to reduce costs and to make the supply chain more effective.

·         Amazon's one day or two-day delivery has become possible due to its logistic system. The system makes the delivery faster and creates better customer services which help to grow the company.

·         Walmart also launches Express Delivery, a new service that will deliver products to the customers' door within two hours, and also partnered with Google to enable shopping through Google Express and Google Home (Collis et al., 2018).

·         Amazon's supply chain success depends on the location, size, and numbers of warehouses. The warehouses split up into five sections. For books and magazine, there is Library Prime and for highly demand products there are Pallet prime and other sections in their warehouses. 

·         Walmart's integrated supply chain helps to retain an important position in the retail market but it needs to design an ideal Triple-A-supply chain based on three capabilities like agility, adaptability, and alignment (Nguyen, 2017). It helps to improve the manufacturing, delivery and other services of the company. It makes the SCM more effective.

                            

·         Amazon has kept its entire per unit supply cost at a minimum cost because of its huge industry-leading supply chain strategies.

·         Walmart's supply chain cost is higher than Amazon and it is trying to reduce its costs wherever needed.

·         Amazon has introduced an automated and robotics warehouse called Amazon Robotics that can pick and pack without any human help.

·         Walmart has targeted to dominate the consumer markets as it focuses on investing in technology to improve customer experience.
7. Justification of Supply Chain Management
Developing a supply chain management system in a company creates a future position in market competition. In this paper, analysis is done on two companies to evaluate their efficiency in coming future years. The chosen company is Amazon has developed their supply chain strategy to reduce the operational cost of a middle man and provides better service to their customers (Das, 2020).Reduction in production cost reflects in low price product which attracts more customers. Reduction cost strategy implementation make Amazon company's strategy more efficient over the next five years. Another chosen company is Wal-Mart company, they develop their strategy for global expansion of their business for this goal they also focus on low price strategy (Heller, 2017).Both of the company focusing on low price strategy.
Only pricing strategy does not make the supply chain management effective for future use. For making supply chain management more effective, it is necessary of handling end toxic products appropriately to prevent their adverse effects on the environment. Amazon Company needs to develop more concern on this for the future safety of the environment. Analyzing the existing supply chain helps the company to identify issues and find solutions globally (Jawad, 2017). Wal-Mart Company also possesses limitations in their existing supply chain by developing the incidents of gender discrimination and improper working environment. Amazon company always focus on maintaining diversity culture in their work place which will make the strategy, effective over next five years. The modification of the supply chain management, of Wal-Mart makes the services of the company exceptional.
The global expansion of the company needs better security for the company otherwise it will damage the company. It also develops the risk for data hacking in large data transfers through the network. Amazon company needs to develop a more strategic plan to avoid the issues of data breaching. Amazon Company also needs to focus on the development of warehousing for enhancing supply chain effectiveness in upcoming years. The thin pricing strategy of both companies also decreases profit rate which needs more concern for increasing effectiveness in supply chain management. Amazon Company always focuses on customer benefits to provide them better service and they always modify their business structure. For this service, they develop a sophisticated way to avoid gathering for shopping (Polacco & Backes, 2018). Amazon company always focus on customer satisfaction this strategy make them more efficient over five years.
8. Conclusion
In the report, analysis has been done on the existing supply chain management in two chosen companies. The report also focuses on the manufacturing process for next five years of both companies. In Amazon Company there is some limitation along with beneficial effects that have been discussed in the above paper. Wal-Mart Company's limitation has also been evaluated to guide them to become more efficient in the future. In the current paper, the future of these two-supply chain management has been analysed and their effects on company growth have been discussed.
9. References
Bharadwaj, S. (2019). The Engineering Behind A Successful Supply Chain Management Strategy: An Insight Into Amazon. Com. 281–286.
Ceil, C. (2020). Sustainable Global Supply Chains at Amazon. SSRN Electronic Journal, 1–16. https://doi.org/10.2139/ssrn.3520424
Collis, D., Wu, A., Koning, R., & Sun, H. C. (2018). Walmart Inc. takes on Amazon. com. Harv. Bus. Sch. Publ, 30.
Das, S. (2020). Multi echelon supply chain design for Amazon private brands (pp. 1–56). Massachusetts Institute of Technology.
Flamand, O. J., Wisher, A., & Riley, S. (2020). Strategic Plan: Amazon.
Heller, F. (2017). Technological innovation applied to walmart and tesco's supply chain (pp. 9–10).
Huchzermeier, A. (2016). How Walmart built sustainability into the supply chain. The Business & Management Collection.
Jawad, S. (2017). A literature analysis of Walmart's supply chain excellence in term of integration, distribution and operations. 1–4.
Nguyen, T. T. H. (2017). Wal-Mart's successfully integrated supply chain and the necessity of establishing the Triple-A supply chain in the 21st century. Journal of Economics & Management, 29, 102–117.
Polacco, A., & Backes, K. (2018). The amazon go concept: Implications, applications, and sustainability. Journal of Business and Management, 24(1), 79–92.
Sun, L., Lyu, G., Yu, Y., & Teo, C. (2020). Fulfillment by Amazon versus fulfillment by seller: An interpretable risk?adjusted fulfillment model. Naval Research Logistics (NRL), 1–19.
Trivedi, S., & Madan, M. V. (2018). Amazon Supply Chain Management: A Case Study. NOLEGEIN-Journal of Supply Chain and Logistics Management, 23–27.
Yu, Y., Wang, X., Zhong, R. Y., & Huang, G. Q. (2016). E-commerce logistics in supply chain management: Practice perspective. Procedia Cirp, 52, 179–185.
10. Appendices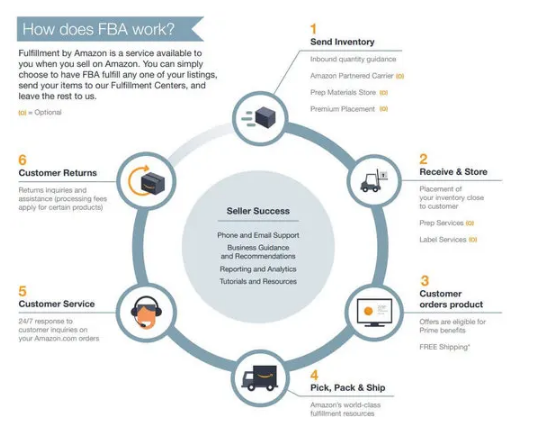 Figure 1 – Amazon Supply Chain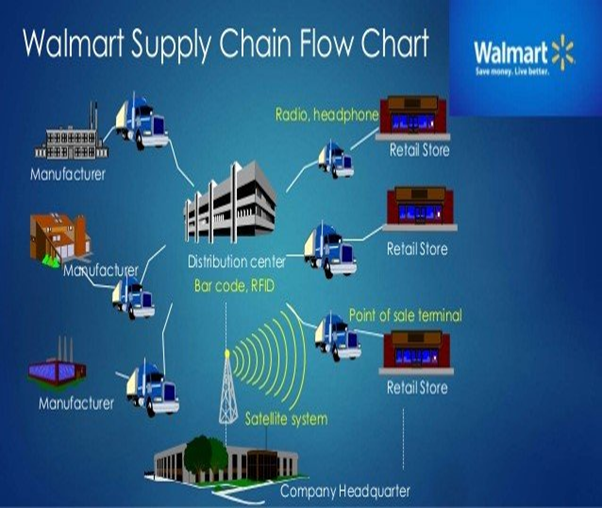 Figure 2 – Walmart Supply Chain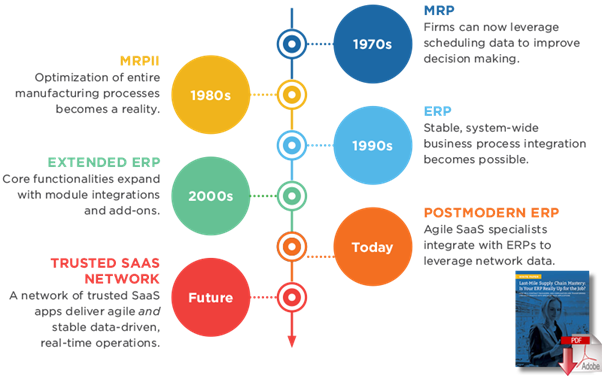 Figure 3 – Supply Chain Link both Walmart and Amazon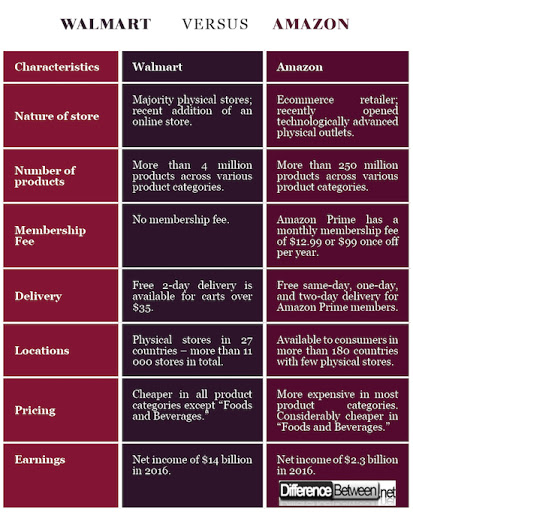 Figure 4 – Walmart Vs Amazon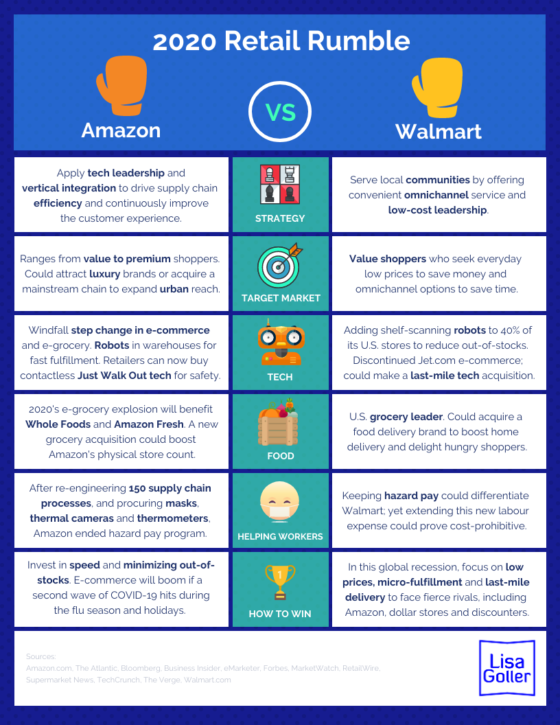 Figure 5 – Comparison between Walmart and Amazon