Mcdonald's Pestle Analysis On Effective Business Expansion Strategies
Question
Task: Identify main factors influencing your business operation by performing a McDonald's Pestle Analysis case study. Your answer must include examples of McDonald's strategy while also including personal experiences and approaches a small business can adopt and use from the McDonald's business strategy
Answer
Introduction
This is a McDonald's pestle analysis which will help determine factors that have helped influence the company's growth. McDonald's is the largest fast-food companies globally and the company mainly specializes in serving burgers and French fries. The company has expanded its operations globally and has to make major modifications to its product line in order to cater to consumer needs. McDonald's has built is brand name serving beef burgers and fries to customers on the go. The brand was the amount the first to set up drive-through facilities which allowed the customer to purchase food while on the go which added to the brand's popularity. As McDonald's considered expanding its operations globally, the brand soon encountered major limitation which required the brand to adopt alternative marketing and sales approaches to retain consider the interest and build the brands value in new markets. While beef burgers and French fries were popular in the US and European markets, the brand would face major resistance in the Middle Eastern and Asian countries like India. With these limitations, it has become McDonald's primary concern to conduct this McDonald's pestle analysis on their market expansion strategies and plans to determine important factors which may require to be addressed before considering further market expansions.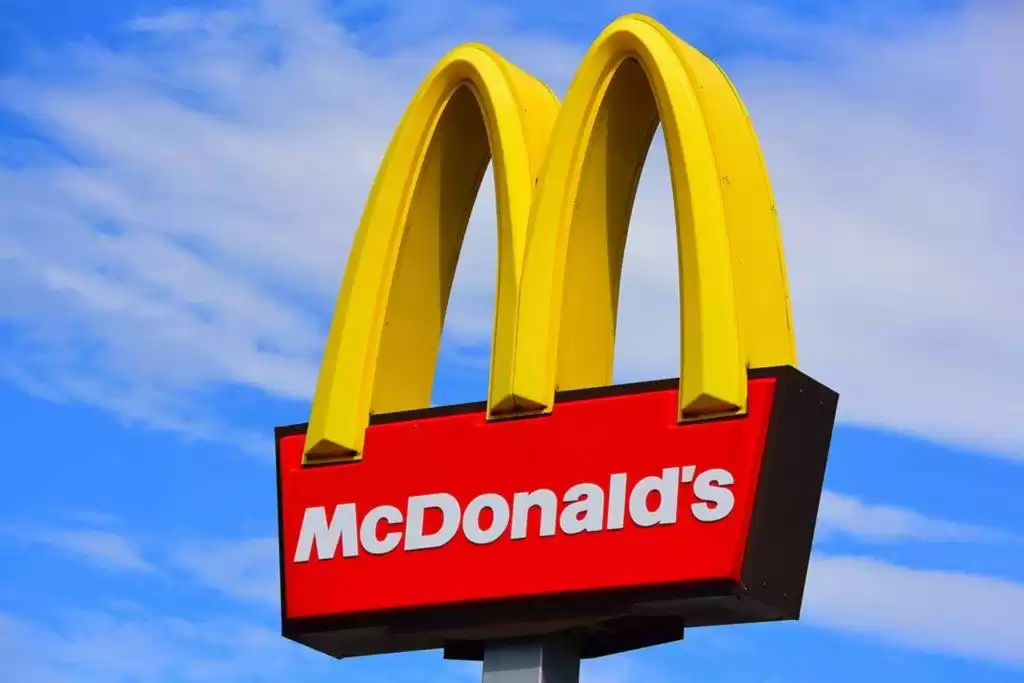 About McDonald's
McDonald's is today the largest fast food outlet globally and has over 37,850 Outlets across the globe. The company was established on 15 April 1955 at San Bernardino California, United States. McDonald's has grown to be the 4th latest employee with 1.9 million staff members distributed across 100 countries. The brand has attempted to expand its product line from supplying burgers and fries to offering breakfast items, soft drinks, milkshakes, and wraps but McDonald's continued to be famous from its burgers and fries which are economical and famous among McDonald's customers. To cater to each consumer needs and more importantly enter into new international markets, McDonald's has had to make serious modifications to its product line and strategy. Religion, culture, and customers have made it important for McDonald's to adopt modern market expansion strategies. McDonald's has steadily grown to become the largest international fast-food chain simply due to the brands focus towards meeting consumer needs making it important for the company to modify its operations based on consumer needs so as to retain consumer confidence.
PESTEL Analysis McDonald's
McDonald's has expanded its operation to over 100 countries but this success has only been achieved by adopting effective Analysis strategies in which effective strategies management tools have been used. the McDonald's pestle analysis tool will help the company will be discussed in the report, helping to determine precise factors the brands have had to review to improve the brands successful market expansion.
PESTLE Analysis
PESTLE stands for Political, Economic, Social, Technological, Legal and Environmental factors influencing a business's current operation or factors likely to influence the proposed business expansion plan. It is essential for each business to perform this analysis as it will help determine precise factors capable of affecting the business operations or establishment. McDonald's is a business catering to the food and beverage industry, it is essential for the business to outline specific factors and their possible repercussions to the business within a market or and proposed market.
Political
The McDonald's pestle analysis outlines how McDonald's has managed to expand its operation successfully across international borders, its essential for the business to first survey a proposed markets or nations political situation. It is essential for the business to evaluate and determine whether the market offers a stable policial environment based on which McDonald's can consider expanding its operations to the region. This is important due to McDonald's requiring to invest heavily on infrastructure, equipment and marketing within the new market thus require the business to remain operational in the region for an x number of years to break even and make profits. In addition to political stability, the countries political environment also needs to deliver favorable working environments, policies and laws which will favor each stakeholder. Licencing, taxation and brand demand within the country all need to be outlined to determine
Economical
Business expansion proposals are only considered viable if they are proposed expansion project delivers viable financial returns on the investment. This makes it very important for the project analyst to first visit the proposed market to determine precisely since needs based on which the viability of the project can be determined. In certain developing countries such as India and China, the per capita income os most people is rising which results in the consumers in those markets giving preference to international brands. This means major international brands are reporting huge growth and profitability in those markets which makes them a prime target for international marketing services. This makes McDonald's pestle analysis important towards determine marketing strategies mainly focus on reviewing a proposed markets economic stability which provides a clear indication linked to the proposed business success on entry to the market. in addition to per capita income, it is also important to review consumer preferences which allow the business determine whether the consumer is willing to adopt the international brands or will remain researched towards their own traditional and domestic brands.
Social
Social factors also require to be closely reviewed while performing business analysis and expansions as this helps determine important social factors that are likely to influence McDonald's operations. Social factors influencing a businesses expansion plans include public views and perceptions towards a brand, religious belief, culture and a societies ability to adapt to modern changes. This makes it important for the McDonald's to first understand a new market's customers and determine their preference as well as religious influencers which can then be used to help the business make informed decisions regarding its operations and expansion to a market. Perfect examples of the McDonald's pestle analysis results is McDonald's market expansion to the Arabian and Asian economies where consumers have major religious and cultural limitation. This has forced the companies to make major alternations to their traditional strategies and menus to cater to the regional consumer's requirements. In the middle east where Islam is the dominant religion, McDonald's has had to make major changes to its meat processing procedures where the religious guidelines linked to sloughed and meat preparation have had to be adopted. This has resulted in McDonald's needs to hire special managers from the region to cater to the guidelines. Islam also has certain limitation linked to the type of animals being processed and used to prepare McDonald's products which is another important factor which the company has had to adopt in order to meet consumer expectations and win their confidence in the region. A similar situation has been observed in India which is the second largest consumer market globally but one which also has major raw material limitations, as well as mixed cultures, result in further limiting the brand's product line and raw materials. India population is made up of a majority of Hindu and Muslim which results in McDonald's being severely limited with relation to their raw materials. Muslims do not consume meat products without Halal Assured while Hindus forbid the use of Beef products. This has resulted in McDonald's needing to make major modifications to the
Technological
Technology plays an important role towards each business operations and growth; this makes it important for the businesses to consider technical aspects linked to new business operations and business expansions to ensure the business access to the tools required to manage its operation smoothly. Equipment, Communication medium and other technologies help businesses like McDonald's reduce the business operation and products costs. This is critical towards the businesses operations which is vital towards ensuring the business retains its competitive position in the market. Product price is a critical requirement for each business while entering any new market as this will help the business win consumer interest and loyalty which will help improve the businesses ability to enter a market smoothly.
Automated equipment
McDonald's manufactures food products which make food quality, quantity and ingredients proportions among other aspects an important factor to take into consideration in order to manage production prices which ensure profitability. Automation also ensures the business produces fixed produce proportions, size and capable of mixing the exact amount of ingredients which ensures the consumer gets the same products each time they purchase each time. Food processing control is an important requirement for McDonald's due to the company needing to maintain its food quality and taste as well as control processing to maintain uniform product quality to maintain the brand's reputation and customer reputation. The McDonald's pestle analysis outlines new markets as being the facilities in order for McDonald's to manage its operations successful thus making it necessary for the selected markets to have advanced technology facilities, engineers, as well as service and repair facilities who will monitor and manage the facilities equipment as per the companies, set guidelines.
Digital communication
Communication is a kept of every business making it important for the new market to support modern digital communication facilities that support the businesses current operations. One such communication feature the new market must have is fast internet connectivity. The McDonald's pestle analysis outlines the important as most of McDonald's operations are heavily dependant on internet communication medium which for both internal and external communication. Email, instant chat support, and VoIP are some internet communication medium McDonald's utilizes to manage its operations. In addition to this system management software are also required for the business to virtually monitor its stocks, sales and other statistics based on which the business can make informed decisions regarding their operations. Digital communication and especially internet connectivity plays an important role towards McDonald's operations making it imperative for the business to ensure there is internet connectivity which will ensure the entire business operation for the McDonald's brand can be accessed by the senior managers at its head office irrespective of the McDonald's branch location .this applies for all aspects of McDonald's operation including customer and employee management where senior HR managers can monitor the staff and customers from dynamic IP addressed which deliver access to live CCTV streams as well as audio within each respondent which can be used to improve the business's operations.
Legal
Law and Legislation plays an important role in setting the guidelines and rules by which an organization will operate. Each nation has a unique set of laws, resulting in every business needing to develop unique company guidelines which address both the businesses and stakeholders interests while remaining within the government guidelines. The business required for a possible market to have a stable legal arena where the company can develop suitable guidelines as well as also deliver a suitable legal framework on which the company can protect its interests in a market from a legal point of view. McDonald's being a multinational company required a stable political environment based on which stable legal frameworks and processes can be developed. It is essential for McDonald's to give preference to nations which deliver well defined legal frameworks based on which the company can develop its policies and manage its business operations protecting its assets and stakeholders under legal frameworks.
Environmental
While developing new or expansion business plans, it's also important to keep environmental issues in mind while setting up a business. With increasing concerns linked to environmental issues and pollution, this McDonald's pestle analysis outlines ways in which McDonald's must address environmental and pollution norms as well as monitor its carbon emissions to ensure the company is manufacturing its products following environmentally friendly approaches. In addition to environmental concerns, the business also needs to develop acceptable cooperate social responsibility policies which will help the business address the local communities needs as well as environmental issues which can be used to improve the brand's overall reputation and business performance.
Conclusion
McDonald's is the largest fast food brands globally but the business also requires to perform in-depth research based on which the business can identify suitable business approaches and suitable markets that offer a higher success and growth rate. Market expansion cannot be performed indiscriminately making it important for businesses of all sizes to adopt alternative business management and strategic management approaches to improve their brand expansion success rate. With more brands seeking to expand their operations to the international market, it has become imperative for every business to adopt suitable market expansion strategies. This can be done by performing a McDonald's pestle analysis which will outline the operations and ensure business success. This analysis can be performed on any major company as secure important results. Mcdonald's Pestle Analysis assignments are being prepared by our marketing assignment help experts from top universities which let us to provide you a reliable university homework help service.