Management Assignment: Workforce Development in Almansoori
Question
Task
Choose one of the WEF interest areas and the organisation that will be the focus of management assignment. As part of your introduction you should justify your choice in terms of why you are interested in the sector.
Answer
Executive summary
Workforce development and employee engagement are the fundamental criteria of business success and progression. This management assignment is based on employee management in Almansoori specialised engineering organisation. The relation between business strategies and people management is discussed regarding this organisation's strategies. Concerning this, HRM practices are identified in Almansoori specialised engineering, and the models and theories this organisation implicates are also recognised in the report. Additionally, the recruitment and retention of the workforce are also discussed. In this context, x and theory y, Kart Lewin's model is evaluated through the report for easy understanding of the report purpose. Moreover, the impact of people management in both individual and organisational performance is identified here.
Introduction
Workforce development is one of the main pillars of organisational development and business success. While employees are provided with chances of retraining, employers enjoy highly skilled teams and certainly a business development process in the way of achieving success. In this context, Almansoori specialised engineering organisation has been chosen to discuss the mission, vision, future directions, performances and priorities and role of workforce development in fulfilling the purposes. This sector has been chosen for discussion in terms of evaluating the impact of people management, organisational and business strategies. This report is going to discuss the relationship between different strategies and the impact of those in people management. Identifying and managing stakeholders through several business changes are also to be discussed.
Main contents
1. Overview of organisation
Almansoori was situated in place of Abu Dhabi, the United Arab Emirates in the year 1977. This organisation is considered the very first regional organisation to engage in the facilities of the oilfield sector. From the beginning, Almansoori has developed into the manpower of above 3000 satisfied workers grown across a total of 18 regions on two mainlands (Almansoori.biz, 2021). The vision of Almansoori is to attain continual superiority in the facility with delightful health, safety, environment, happiness and quality a pathway of regular life into the organisation (Almansoori.biz, 2021). Similarly, the mission of this organisation is to handle the organisation on a sound and professional, economic basis to attain the excellent rational remit on the investments.
2. Connection between business strategy and people management within the firm
Employee management issues within organisation
Though Almansoori specialised engineering organisation is productive and provides a quite healthy working environment for the employees, certain employees issues are causing distractions in business development of this organisation in UAE (Almansoori.biz, 2020). People management issues disrupt the profitability of the business, leading to customers dissatisfaction. Leadership is developed through. However, it can be more organised and developed in a tactful manner that assists in retaining highly skilled employees. Competitive advantage in the business market can be achieved by combining business strategies with environment HRM processes.
The connection between business strategies and employee management
Digital media has been applied innovatively in the above-mentioned organisation to maintain positive relationships between employees and organisational management. According to Gershon (2016), linking HRM to business strategies indicates the culture of potential and strong communication and trustworthy feature of an organisation. Business strategies are implicated in such a way that employees are inspired to be involved in different aspects of business strategies. Developing business strategies in an organisation assist in improving respectability and trust between management teams and employees. Innovative models of business, pioneering technologies and current new partnerships transform abilities of business to drive societal and economic impact (Weforum.org, 2019). This can be identified as good business strategy to manage and retain skilled employees. It is important to understand business strategies and asses' current situations within the firm. Accordingly, planning and implementing HR strategies are made to upgrade and develop employee management.
Recruitment and retention of the workforce
Business organisations need to plan strategies for long term monetization of businesses and keep an update of the demand forecast. Multichannel strategies are used by companies for managing the profitability and productivity of business-to-business customers (Lawrence et al. 2019). Strategies are implicated for meeting increasing demands of customers within a short time. Accordingly, it is necessary to mention this connection ensures the right people an inappropriate place for meeting objectives and goals. Strategic HRM is a useful tool in identifying and analysing external and internal threats as well as opportunities. Recruitment and selection of employees have been made easy due to applied potential business strategies (Waxin et al. 2018). Though people management is highly developed in this organisation, employees share a cooperative environment to work with, still more improvement is demanded from the customer's end.
Current employee management in organisation
This organisation possesses strong team working efficiencies; hence, organisational culture and behaviour are positively denoted here. Employees in Almansoori specialised engineering organisation are freely capable of proposing innovative business strategies, promote spread of the best practices, solve problems and many more like these (Almansoori.biz, 2020). However, besides these people practices leadership can be more developed in this organisation to tackle emerging customers' demands rapidly. The fundamental driver of 4th Industrial Revolution is AI or Artificial Intelligence. Rapid advances incase of machine learning increase chances and scale of AI's deployment across business organizations (Weforum.org, 2019). Current business situations are understood and dealt with in such a way that can be brought out the significant positive outcome, and business acumen is significantly developed in this organisation.
The Michigan model is quite effective in the process of people management and development (Bratton and Gold, 2017). Though certain globalisation factors are causing disruptions in business strategies and affecting the connection between business strategies and people management, strong teamwork, stakeholders' collaborations, at senior levels are crucial to business success. In addition, optimizing accountability, transparency, impartiality and privacy for creating trust can effectively influence employee management in an organization.
Globalization 4.0 and Industrial Revolution
Technologies that are data driven in 4th Industrial Revolution remake global economy rules and contribute in industrial revolution. The effort of countries helping each other, immigration international cooperation, technological advancements make up the globalization 4.0 and contribute to the industrial revolution (Weforum.org, 2019). These advancements are causing employee management in the organizations more flexible. Collaborative leadership as well global cooperation causes business productivity and profitability high. Immigration has been considered as a positive impact for business success and progression, expect Europe. All these has contributed to effective employee management in the era of fourth industrial revolution in business dynamics.
3. People management strategy used by AlMansoori
There are certain forms of strategies are used by the organisation AlMansoori to manage their people within the organisation; these strategies are as follows:
Training and development:
AlMansoori Specialized Engineering Company provides effective training and development facilities for their employees. They provide different types of soft skill as well as hard skill training to their staff. As stated by Rodriguez and Walters (2017), employees training and development helps in the improvement of performance. For example, The Company provides training to handle different types of engines to extract petroleum from the sea. Both soft skills and hard skills are provided by Almansoori to betterment their employee skills and development.
Performance Management:
AlMansoori Specialized Engineering Company gives the facility of performance management to its employees. This organisation has measured its employees' performance by utilising the 360-degree performance measurement tool (Church et al. 2018). This organisation gives the opportunity to its employees to enhance their individual goals of development. At the starting of the planning method, the senior and their team employee analyses the whole expectation, which incorporates cooperating above the growth of the performance intentions. As opined by de Menezes and Escrig (2019), employees' quality works handling in performance management. For example, the organisation's task of performance management is to incorporate planning completely new actions of the business, handling those advancements and analyse those actions to take the business to its targets.
Employee Engagement:
AlMansoori Specialized Engineering Company tries to provide its employees to realise their passion regarding their works, are perpetrated to AlMansoori and put voluntary influence into their work. As stated by (Jaiswal et al. 2020), employee engagement provides the workers of the company several facilities because it is operated by the performance of the employee. Employee engagement is referred to as crucial for keeping an important technique and is a significant portion of the employee contentment puzzle; as detached workers are much more probable to resign from their work (Rodriguez and Walters, 2017). For example, the organisation assigns several organisation values. AlMansoori provides its team employees to make their own plunk of values, motivates the individual workers' project. This organisation sometimes arranges some office games to motivate their workers.
Rewards and recognition:
AlMansoori Specialized Engineering Company provides its employees with various rewards and recognition which have been demonstrated to improvise the values of the organisation, increase the efforts of the team, raise the consumer satisfaction and encourage some behaviours amidst some members of staff. As stated by Baqir et al. (2020), rewards and recognition are considered as a process where persons are admitted for their performance in inherent and external pathways. As per the view of employee engagement provides supervisor support on the impact of reward and recognition. The organisation provides its employees' incentives while employees work extra duty hours (Almansoori.biz, 2021). Apart from that, this organisation has awarded its one particular employee as a best-performing employee of the year.
4. Impact of people management upon individual and business performance
HRM practices in organisation
Qualitative people management provides organisations with a source of competitive advantage. This is pretty hard to imitate for the competitors, and potential HRM develops, motivate workers after recruitment for the appropriate position. The practices are shaped through organisational 'strategic initiative' and are designed for generating effective 'task performance' (Waheed et al. 2019). This, in turn, promotes significant strategic implementation and help in achieving the best organisational performance. Employee involvement, satisfaction, commitment is improved through qualitative HRM practices in this organisation. Progressive HRM practices promote organisational profitability and productivity. Organisational and individual performances are influenced by HRM practices set presented in the organisation. As opined by Hassan (2016), HRM practices have a direct role in employee performances, retention. HRM practices have an indirect role in financial and operational performances of an organisation. Practices like benefits, rewards, compensations directly influence the individual as well as organisational performance.
Improving individual and organisational performances
One of the best ways to achieve a significant impact on organisational performance is to develop and maintain strong and potential leadership. In the frequently changing business environment, it is obvious for a leader to follow the transformational leadership style and apply emotional intelligence for better outcomes (Milhem et al. 2019). This leadership style is adopted in this organisation. Still, it needs more developments and integrations for further business progression. HRM practices influence individual and organisational performance, and thus organisational culture is impacted through it. Differences in organisational cultures bring discriminations in business outcomes. Potential and strong leadership contribute to the enhancement of individual employee performance. Effective people management and workforce development are possible through the active participation of team leader (Owens and Hekman, 2016). Ability to assess the situation and make decisions, developing good relationships with employees, being active listener, having abilities to settle disputes are some qualities that can contribute positively to people management.
Leadership and motivational theory organisation follow.
As organisational performance is majorly dependent upon individual employee performance; hence, primarily, it is needed to focus on leadership development. According to Kert Lewin's change model, leaders need to adopt the transformational style within their organisation for adjusting to arising situations and handling those critical circumstances tactfully (Hussain et al. 2018). Employee performances are highly appreciated for retention of those who are skilled, talented and experienced. Effective leadership stimulates employee performances and provides certainty of long-term employee retention that is a positive indication for business success. Motivational theories can motivate employees and increase employee engagement, develop the workforce. According to Singh (2016), theory x and y describes the work motivation of employees and people management [Referred to Appendix 1].
In this organisation, the above-mentioned theory is followed strictly for boosting up employee motivation and performance accordingly. When theory x speaks bout close supervision and guidance of leaders for the employees, theory y is denoted for those employees who are self-controlled, responsible and dedicated towards work. Both the theories are implacable in improving employee management and their engagement towards work.
5. Strategies that can fit with the firm
There are some strategies that can be fit into AlMansoori Specialized Engineering Company; those are described below,
Communication:
The organisation can follow the process of verbal and non-verbal communication to work equally with its stakeholders and employees (Pirju 2018). The importance of communication is to avoid conflict between stakeholders and employees. On condition that the communication is going well between them, then the organisation goal can meet the target easily.
Cooperation:
Whether the communication is going well, then, the process of cooperation can proceed very smoothly (Li et al. 2020). The process of cooperation can help to improvise the supply chain. One of the advantages of the process of cooperation is that persons can supply together regarding their skills and inventiveness with regards to the general target. Due to this reason, any organisation can have the highest possibility of being more victorious.
Digital working:
Nowadays, the whole world is doing their work through the way of digital marketing (Hamburg 2019). The implementation of digital working is to enhance the competition and improvise the work progress. The digital marketing strategy can escalate the flexibility in the workplace, decrease the costs of operation and also improvise organisational productivity and efficiency.
Value creation:
The organisation can learn about the strategy of value creation on the consumers and clients or stakeholders (Ahmad 2019). Through the value creation theory, the organisation can engage millennial of its clients and customers. The organisation can provide its full concentration on their consumers, or they can propose some special offers to its clients, or the organisation desires to grow their business internationally then they can create their own value.
Development of positive culture:
The organisation can create a development of positive culture through making a clear mission statement, main values and communicating to their workers. The organisation can provide some examples to their workers by giving some examples of how their parts positively influence their organisation and their clients as well (Salehzadeh et al. 2017). The organisation has to make its clear goals. There is no other organisation that can have a positive culture in the absence of the understandable goals on site.
Leadership motivation:
The organisation can motivate their employees by providing them with some facilities like giving them medical expenses, special occasion tours etc. The leadership motivation enhances an individual person to work hard at attaining his or her target (Rahbi et al. 2017). The organisation can follow democratic leadership due to this leadership; the organisation leader can give an equal chance to their team members to present their own ideas.
Organisational change:
The organisation can provide importance to its strategic organisational change because it is centralising methods with whole elements of the organisation like systems, human resource, and updated technologies being referred for victorious change to happen (Jayatilleke and Lai 2018). The organisation can change systematically to achieve their targets.
6. Stakeholders within the firm and team performance through the change process
Stakeholders within the business
There are two types of stakeholders which are internal and external stakeholders, which are described below,
Internal stakeholders:
The internal stakeholders are organised here AlMansoori between a business such as managers, employees, investors, the board of directors. The internal stakeholders of AlMansoori work straightly for or have a laid interest in the business of oil. The internal stakeholders generally consist of economic interest within an organisation (Pinelli and Maiolini, 2017). One of the prime parts of the internal stakeholders of AlMansoori have the rights on the numeral of shares possess or the percentage of the AlMansoori possess.
External stakeholders:
The external stakeholders are those who do not directly work with the organisation AlMansoori but are influenced somehow by the exertions and results of the business. The consumers, creditors, suppliers, and group of the public are all referred to as external stakeholders. The external stakeholders do not take any participation in the decisions of the organisation and participate in corporate diplomacy (Henisz, 2017). Thus, the external stakeholders are worried about the decisions AlMansoori creates and may encounter with the leadership or existing details to the board of directors to analyse ideas, concerts of community and other problems.
Team performance
A team is explained as a group of persons who do interconnection works to perform with regards to achieving a general mission or specific objectivity. The team performance is clarified as the expanse to which a team is accomplished to encounter its goal of output such as functionality, quality and accuracy of the outputs, the suppositions of its members, or its price and objectives of time. The team performance of AlMansoori has occurred by Tuckman theory of team building. This model was first originated by Bruce Tuckman in the year of 1965. According to Peralta et al. (2018), it is considered one of the most familiar theories of team development and has been established on the basis of the various farther concepts since its formation. As per the Tuckman theory of team building, the organisation can cooperate with its stakeholders and employees as well.
Forming:
In AlMansoori, the team are congregated; thus, the whole task is assigned (Almansoori.biz, 2021). The members of the team are inclined to act deliberately, and though compassion may survive, they do not familiarise each other well enough to categorically believe each other.
Storming:
The team begins to inscribe the job suggesting ideas in AlMansoori. Differentiate concepts may conflict with each other for domination and if poorly handled this particular phase can be very devastating for the team.
Norming:
As the team of AlMansoori proceeds out of the storming phase, they will set foot into the phase of norming. This is inclined to progress with regards to the melodious practices of working with the teams concurring on the regulations and values by which they control, and the Tuckman model is applied here (Peralta et al. 2018).
Performing:
After the norming phase, the whole team of AlMansoori is then worked together on a project.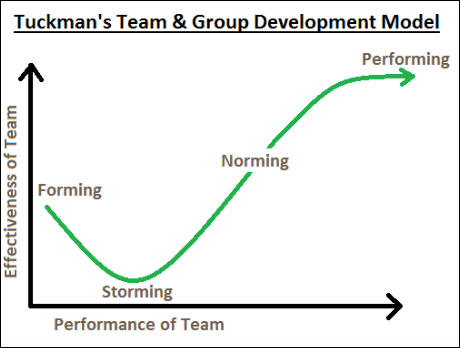 Figure 1: Tuckman theory of team building
(Source: Peralta et al., 2018)
Conclusion
From the overall discussion it can be concluded that AlMansoori Specialized Engineering Company is recognised as an excellent performing oil field sector whose main asset is the employees. Due to enlarging their business, this organisation required a proper workforce plan and development plan to progress their business. Change is considered as an inherent feature of the software engineering regulation contrasted to other disciplines of engineering. People management issues disrupt the profitability of the business, leading to customers dissatisfaction within that company. Different types of team development process are followed by this organization like employee motivation, leadership role and providing rewards and recognition to staffs. In addition to this, training and development have helped staffs to increase their efficiency towards the business operation and productivity of the firm.
Recommendation
Apart from all workforce development and management plan, Al Mansoori still requires some recommendation to betterment their performance, which is discussed below:
Leadership motivation:
The leadership motivation is considered as a target-oriented attribute that assists an individual person to attain his or her intentions. It motivates an individual person to do his or her work systematically to achieve the goal (Rahbi et al. 2017). The AlMansoori require some leadership motivation to their employees to extract the betterment from them. They could grab some more other leadership models to influence their workers regarding their job with change management mode (Jayatilleke and Lai, 2018). Additionally, they know about their employees' decisions in the time of decision making. The organisation of AlMansoori must know about the efficiency of the leader because an efficient leader must consist of knowledge regarding the motivational elements.
Employee centric strategy:
AlMansoori must adopt the strategy of employee-centric because the true attitude of employee-centric is one that other companies try to embrace for their whole workforce environment. AlMansoori is required to make its organisational culture much more positive because the culture is explained as the character of the organisation and personifies the beliefs and values of the organisation. It must be understood that the culture of the workplace not only inspires the workers to interrelate based on the implanted attitudes and the traditions as well (Al-Jenaibi, 2017). The employee-centric workplace not only attracts new workers; however, it is also the meaning of taking care of the existing workers.
Employee engagement:
AlMansoori needs to engage much more employees towards their workings and new projects. This organisation should arrange some employee activities, events and games. The engagement of the employee operates the performance (Bhat and Bharel, 2018). Occupied workers observe the entire AlMansoori and acknowledge their motivation, where, and how they fit themselves. With the help of this recommendation, this organisation makes much better decisions in the near future. AlMansoori, with an occupied workforce, exceeded their whole competition (Almansoori.biz, 2021). They consist of the highest amount of earnings per share or EPS and retrieve much quicker after slowdowns and economic problems.
References
Ahmad, T., 2019. Corporate social responsibility: a value-creation strategy to engage millennials. Strategic Direction.
Al-Jenaibi, B., 2017. The scope and impact of workplace diversity in the United Arab Emirates–A preliminary study. Geografia-Malaysian Journal of Society and Space, 8(1).
Almansoori.biz, 2021. About us. Available at: https://www.almansoori.biz/ [Accessed on 30th January 2021]
Weforum.org, (2019). These 13 charts show what the world really thinks about Globalization 4.0 Available at [Accessed on 30th January, 2021]
Baqir, M., Hussain, S., Waseem, R. and Islam, K.A., 2020. Impact of Reward and Recognition, Supervisor Support on Employee Engagement. American International Journal of Business and Management Studies, 2(3), pp.8-21.
Bhat, I.A. and Bharel, S.K., 2018. Driving performance and retention through employee engagement. ZENITH International Journal of Multidisciplinary Research, 8(1), pp.10-20.
Church, A.H., Dawson, L.M., Barden, K.L., Fleck, C.R., Rotolo, C.T. and Tuller, M., 2018. Enhancing 360-degree feedback for individual assessment and organisation development: Methods and lessons from the field. In Research in organisational change and development. Emerald Publishing Limited.
De Menezes, L.M. and Escrig, A.B., 2019. Managing performance in quality management: A two-level study of employee perceptions and workplace performance. International Journal of Operations & Production Management.
Hamburg, I., 2019. Implementation of a digital workplace strategy to drive behaviour change and improve competencies. In Strategy and Behaviors in the Digital Economy. IntechOpen.
Henisz, W.J., 2017. Corporate diplomacy: Building reputations and relationships with external stakeholders. Routledge.
Jaiswal, G., Pathak, R. and Kumari, S., 2017. Impact of employee engagement on job satisfaction and motivation. ResearchGate Journal.
Jayatilleke, S. and Lai, R., 2018. A systematic review of requirements change management. Information and Software Technology, 93, pp.163-185.
Li, M., Zhang, X. and Dan, B., 2020. Competition and cooperation in a supply chain with an offline showroom under asymmetric information. International Journal of Production Research, 58(19), pp.5964-5979.
Peralta, C.F., Lourenço, P.R., Lopes, P.N., Baptista, C. and Pais, L., 2018. Team development: Definition, measurement and relationships with team effectiveness. Human Performance, 31(2), pp.97-124.
Pinelli, M. and Maiolini, R., 2017. Strategies for sustainable development: Organisational motivations, stakeholders' expectations and sustainability agendas. Sustainable Development, 25(4), pp.288-298.
Pirju, I.S., 2018. The Importance of Communication in Project Management Strategy. Acta Universitatis Danubius. Communicatio, 12(2), pp.152-161.
Rahbi, D.A., Khalid, K. and Khan, M., 2017. The effects of leadership styles on team motivation. Academy of Strategic Management Journal, 16(3).
Rodriguez, J. and Walters, K., 2017. The importance of training and development in employee performance and evaluation. World Wide Journal of Multidisciplinary Research and Development, 3(10), pp.206-212.
Salehzadeh, R., Pool, J.K., Mohseni, A.M. and Tahani, G., 2017. Factors influencing organisational performance: the role of knowledge sharing and organisational agility. International Journal of Business Excellence, 11(3), pp.344-356
Weforum.org, (2019). Shaping the Future of Technology Governance Artificial Intelligence and Machine Learning . Available at [Accessed on 30th January, 2021]
Appendices
Appendix 1: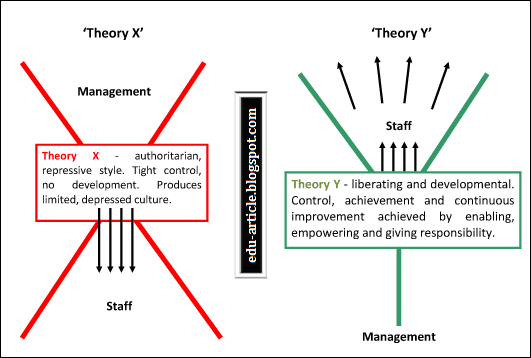 (Source: Singh, 2016)