International Marketing Assignment: Global Marketing & Communication Strategy for Cosmetic Industry
Question
Task
Prepare a well-researched business case study assignment concerning the case of Sim Hardware. Your task is to identify the risks encounter by the company and develop coaching and training strategies.
Answer
Introduction
Problem formulation
As per the reports considered to prepare this international marketing assignment, the global cosmetic market is expected to grow to $429.8 billion by 2022. This growth is expected to have a CAGR of 4.3% in the period 2016 till 2022. The cosmetic market made up of make-up or beauty products includes a mixture of chemicals that are used for the enhancement of appearance or odour of the human body. Various product components make up the cosmetic industry. A large number of cosmetic companies are being set-up in the Middle-east need to capture growth in this market. Corporations hence with their products need to market and communicate to the entire world for attracting customers and making sales of their products. Major participants in the cosmetic industry include cosmetic manufacturers, supermarkets, retail stores, exclusive brand outlets, along with specialty stores, and other online distribution channels that are emerging popular amongst customers. With the considerable increase in disposable incomes over the past decade, with growth in global economies, rising demand for skin and sun care products as well as changing lifestyle due to varying climatic conditions, there is the tremendous impetus for the growth in the cosmetic industry. The market has also witnessed a shift of preference towards natural as well as organic beauty products, especially across developing markets such as in Europe and the USA further leading to growth in this industry. With increasing opportunities for herbal, natural as well as organic products, there are potential opportunities for cosmetic producers o innovate and develop newer products as per consumer preferences. Thus, cosmetic corporations in the Middle-east has tremendous opportunities to market their products not only there but also in other parts of the world to cater to growing consumer demand. Thus, the problem evaluated in this study is to analyze the interests these corporations have to market and communicate their products in the international arena.
Relevance of the topic
With globalization and technological advent, an increasing number of corporations globally are extending their market of operation by conducting international communication marketing. International marketers undertake international marketing communication for attaining various objectives. Reasons for which international marketers undertake such communication and marketing is to remind consumer regarding an existing cosmetic product in the market. Due to the rapid development of products in the market, often existing products get forgotten by consumers, hence it becomes crucial to remind them often regarding their products, as this enables maintaining buyers' interests. It also enables meeting the challenges that are posed by competitors, who are introducing new products in the market. Regular communication in the international market allows consumers to make repeated purchases.
The interest of international marketers and communicators also includes undertaking international communication for creating an international brand image. Cosmetic manufacturers get into marketing and communication exercise across national borders for establishing a brand image for the brand and also enhance customer loyalty. Corporations focus on building customer loyalty such that they do not switch over to other products easily. Also marketing communications assists in intimate customers regarding new products. As marketing communication is applied for conveying new uses of existing products hence through marketing communication corporations can draw the attention of consumers to existing product features. This helps to convince customers regarding the superiority of the product in comparison with competitors in similar product lines. Hence marketing communication assists in positioning or repositioning a brand. As for certain products consumers might deem some characteristics to be of particular importance which can create dominance over other brands in the market. Market communication helps in stressing on such features and demonstrating their advantages that are desirable by consumers and creates their benefit. Marketing communication is used to focus on such benefits created by the product. Corporations in this current market of fierce competition highlight the character of the brand creates dealer support across local markets across different countries. International marketing communication assists in increasing retail trade by way of promotional offers through off-season or season special festival discounts, clearance sales, and so on. Thus, international marketing communication has several benefits for corporations hence the relevance of the problem is genuine and can add tremendous value to their sustenance as well as profitability.
Aim of the course project
Analyzing the relevance and background of the problem reveals that the following is the aim of the course project;
To determine the topicalities of international business developing international marketing and communication strategy in the middle-east in the cosmetic industry
Conceptual Background
To ascertain or find a relevant solution to the above aim theories and literature will be evaluated to arrive at a solution. The scope of this study through literature evaluation will aim at establishing the following conceptual model for the study.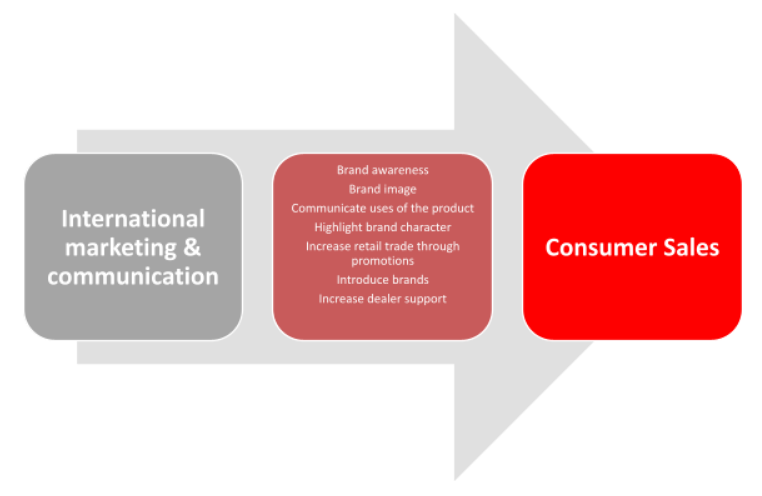 Figure 1: Conceptual Model for the Study
Source: Author
THEORETICAL PART
International businesses need to develop communication and marketing strategies in the industrial sector in which it operates as identified by Beamish (2013). International marketing and communication have emerged ever important with the growth of trades exponentially in the past decade. The primary theoretical context leading to the rapid expansion of international marketing and communication arises from the rapid rate of globalization, where companies need to establish its strong footholds. Globalization has led to the development of billions of customers as well as new competitors within the world market from countries such as India, China, and other underdeveloped nations. The rapid growth of technology across emerging markets by increasing access to a range of communication channels as well as marketing strategies. This has provided access to customers and easy access to multiple benefits. Hence corporations to sell their products and services or maintain the viability of their businesses, as well as competence, need to conduct international communication as well as marketing strategies. These strategies not only render viability and feasibility to their businesses but also for their prolonged sustenance. The scope of international communication and marketing renders visibility and extension of their brand name across markets (Thompson et al, 2011).
As identified by Forsgren, and Johanson, (2014) international marketing and communication has been defined as conducting a planning business, pricing as well as promoting and driving a line of products as well as services to consumers across countries for the generation of profits. A multinational's international marketing and communication strategy often needs to be modified and adapted to meet the needs of foreign markets. The scope of international marketing is broad that encompasses export marketing, multinational marketing, local marketing, and global marketing. Multinational marketing requires collaboration in an interactive manner of varied marketing activities across varied business environments such that businesses can undertake specific plans and controls. The success of international marketing can be evaluated by evaluating the reputation of a brand in the country and amongst a network of businesses where it is sustainable. International marketing as well as communication strategies make use of varied approaches for the accomplishment of their marketing goals. In varied foreign nations, the corporation identifies a combination of marketing environment as well as target markets which are separate when compared against its own country. All aspect of international marketing which includes the product, pricing, distribution as well as promotional strategies need to be designed and adapted to the host country to enable the international firm to function in a culturally, politically, economically, and legally appropriate manner.
However as identified by Verbeke, (2013) the activity of international communication and marketing is riskier and emerges to be difficult for many firms. One important aspect of international marketing and communication is management, where managers failed to recognize differences or similarities in buyer behaviors. In case of managers fails to identify such mistakes or similarities then it might be not possible to conduct exchange between the corporation and its clients. An international marketing and communications manager need to identify a foreign environment fully before pursuing business and avoid human mistakes. In case when an organization fails to understand local customs then serious misunderstanding can take place in the business. With culture being one of the main factors in international business, good communication can set off a linkage between the corporation and its customers, suppliers, employees as well as the government where business activities are being conducted.
Killing (2012) identified some of the possible complications that might arise in international marketing and communication. It has been observed that poor communication can lead to varied difficulties hence corporations need to establish effective lines of communication with potential buyers. There can arise several possible communication barriers and often messages translated by organizations can be perceived incorrectly, overlooking regulations and ignoring economic differences. Moreover, as identified by Schmidt, and Cohen, (2013) perception of product features has a crucial role in international marketing strategy. One has to realize the important product traits which might vary from one country to another. This provides multinational companies to undertake varied promotional tactics. Corporations need to devise different promotional mixes for different countries to appeal to their local tastes and customs.
International marketing channels enable corporations to undertake direct flows of products and services through borders. Most industrial products might make use of shorter channels as compared to others. Though international markets often tend to concentrate on higher-income countries due to their higher personal disposable incomes, emerging markets are providing tremendous capabilities for businesses to expand and sell their products. As identified by Daniels et al, (2011) businesses in the age of globalization require facilitation as well as necessitating movement towards the internationalization of organizations. This in turn requires international marketing as well as communication efforts. Businesses thus are competing on a global level by integrating the usage of marketing as well as communication tactics. There are varied new as well as innovative marketing and communication strategies that are currently being used by international corporations which are providing ease of access to consumers across the globe. Large corporations are making use of integrated marketing communication (IMC) strategies which enable them to effectively reach out to global customers and extend their products as well as services to them.
Methodology
The current scope of study aims at establishing the conceptual framework that has been ascertained in the introductory part of the study. By making use of descriptive research design, the project will aim at collecting relevant data through a descriptive research design which enables ascertaining the aims of the project problem accurately. By employing this research design, the situation will be discussed and then focus on answering the research problem of what international marketing and communication aims at resolving.
To abide by this research design, a descriptive-survey will be conducted to collect data regarding the subject for arriving at a conclusive statement regarding the same. While collecting data for the study, primary or secondary data sources can be used for the study (Mitchell, & Jolley, 2012). Primary data sources include first-hand data source, where the researcher will collect data by himself for this project, whereas secondary sources include data collected from sources that are not first-hand in nature and collected from the databank, company magazines, brochures, online campaigns, relevant articles, newspapers and so on. For conducting this study secondary sources will be made use off, were different cosmetic companies based in Middle-East undertook varied international marketing and communication campaign for varied efforts. Each company's international marketing communication camping had different objectives to be attained. Data collected can be of qualitative or quantitative nature. While qualitative data includes data of non-numerical nature, quantitative data includes numerical data. For this project qualitative data had primarily been collected from different marketing communication undertook by Middle-eastern cosmetic companies in the international sector.
Post collection of data from sources secondary in nature, these qualitative data were analyzed using deductive research approach methods. In the deductive approach, as in this one, the theory is first assumed then the aim is ascertained from the theory, then collecting data and analyzing them, the theory is re-instated (Maxwell, 2012). As in this case, the theory states that international marketing communication enables establishing various activities for the company, which is re-established by establishing the aim of the study. In the next section, the theory is connected to data collected to arrive at the findings of the project.
Data Collection
Data regarding international marketing communication was undertaken for 5 companies based in the Middle-east. Then there international marketing and communication efforts were analyzed according to the theoretical construct developed earlier in the project. Some of the data collected from cosmetic companies in the Middle-east is as given below;
Huda Beauty: It is a well-known beauty brand by one of the most famous beauty bloggers Huda Kattan. The company mainly creates posters, banners online, and conducts its international marketing activities through Instagram.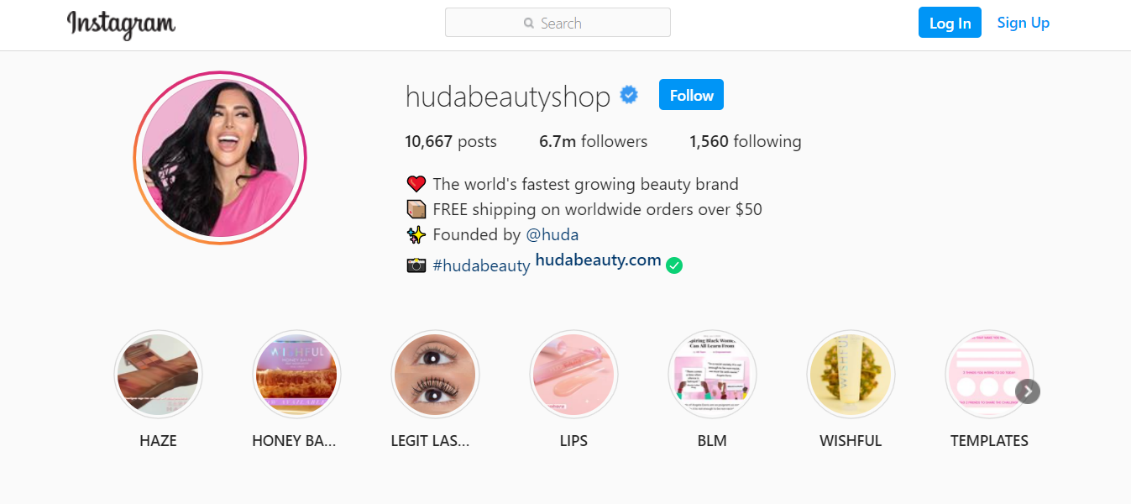 Figure 2: Huda Beauty Social Media Promotion
Source: (Huda Beauty Instagram, 2020)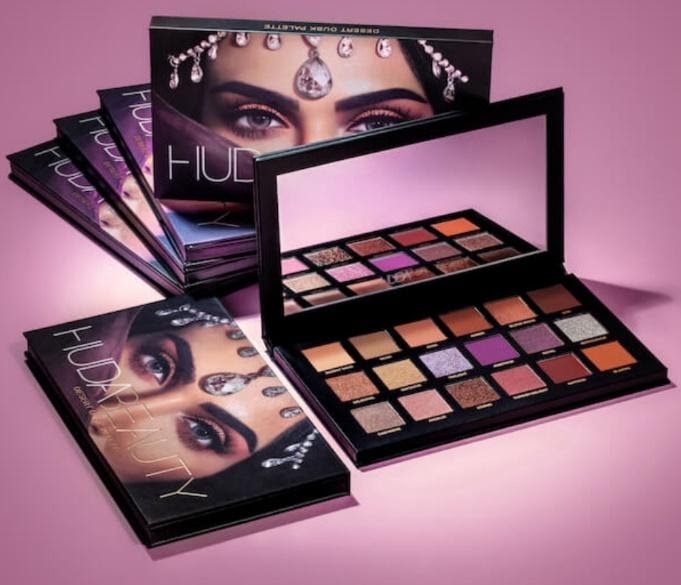 Figure 3: Huda Beauty Banner
Source: (Eluxe Magazine, 2019)
Shiffa: This brand belongs to Dr. Lamees Hamdan, an Emirati businesswoman with a passion for holistic healing. This brand conducts various international marketing and communication through well-recognized award programs.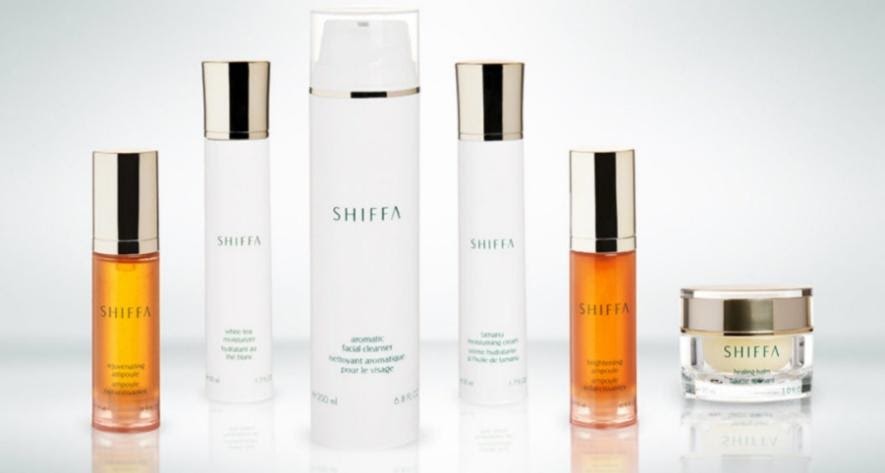 Figure 4: Shiffa Beauty Products
Source: (Eluxe Magazine, 2019)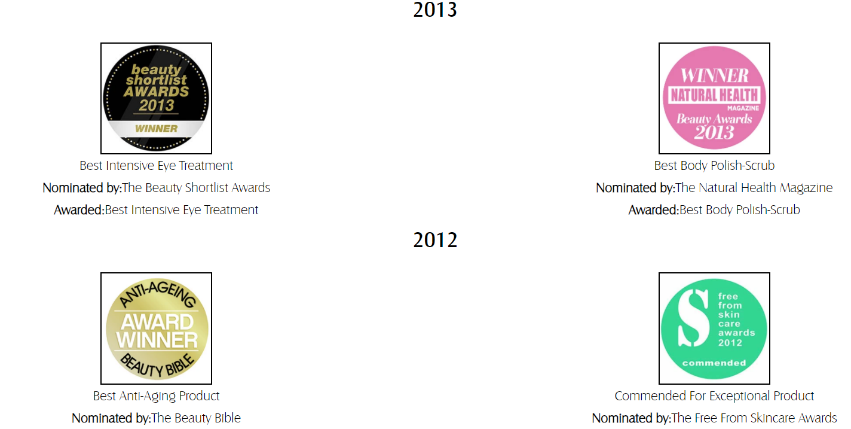 Figure 5: Shiffa Awards
Source: (Shiffa, 2020)
The Camel Soap Factory: This brand has its foundation in Dubai and produces hand-made soaps on Camel milk. Its brand conducts international marketing and communication efforts mainly through online advertisements.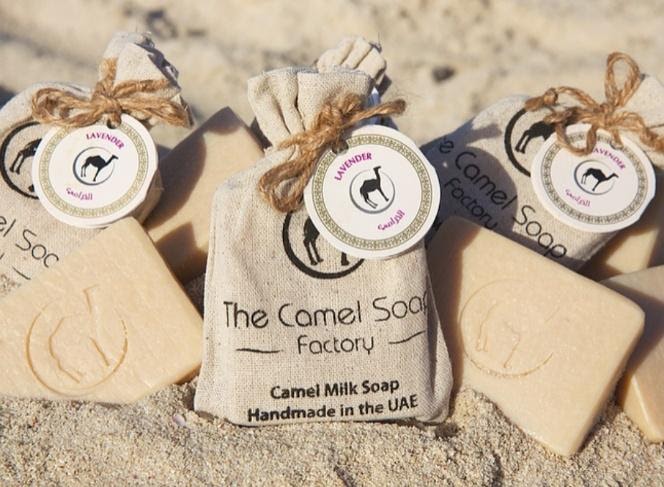 Figure 6: The Camel Soap Factory Product Brochure
Source: (Eluxe Magazine, 2019)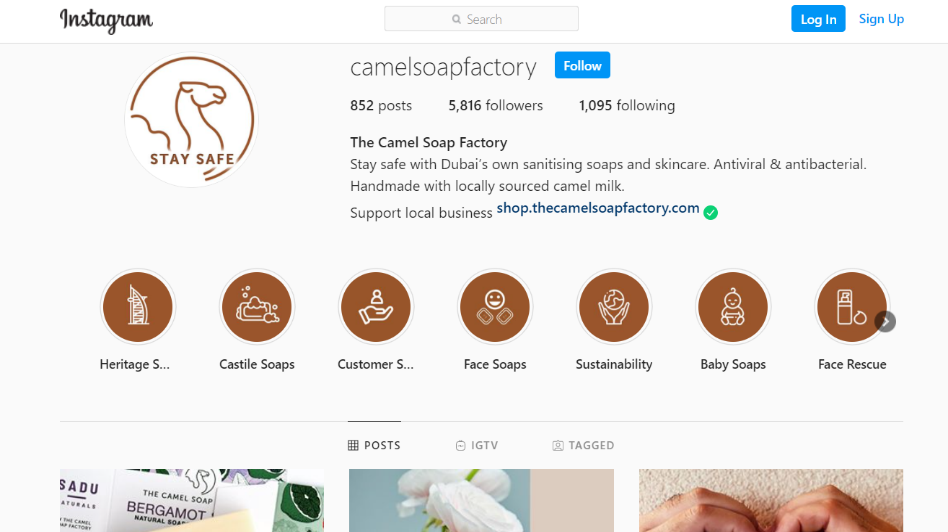 Figure 7: Instagram Page of The Camel Soap Factory
Source: (Instagram Page of The Camel Soap Factory, 2020)
Prismologie: A brand by Kuwait founders which creates various cosmetic products. They conduct marketing activities through online adverts and also by supporting several events and activities to create higher visibility in the international market.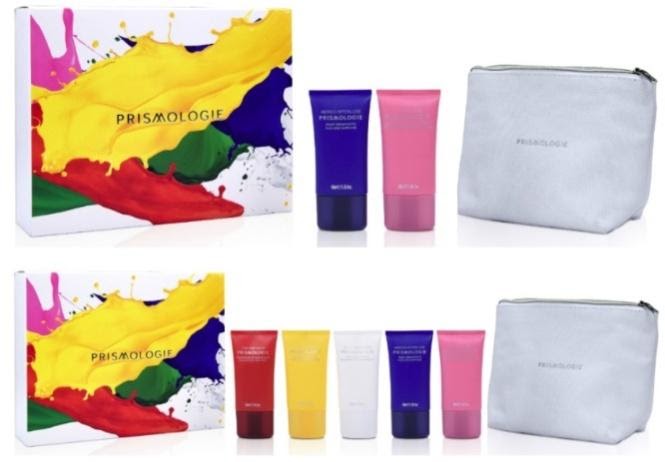 Figure 8: Prismologie Product Brochure
Source: (Eluxe Magazine, 2019)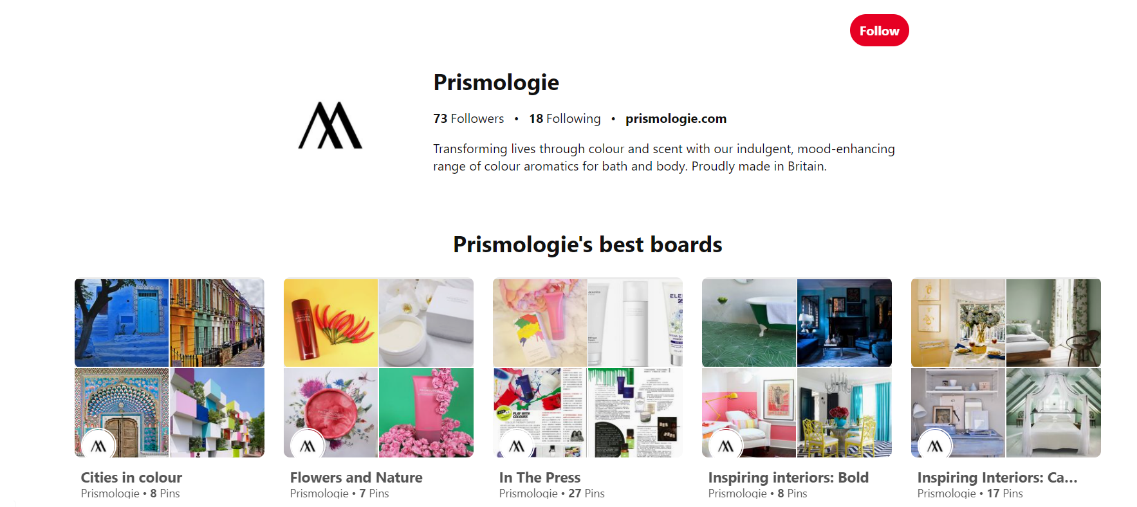 Figure 9: Instagram Page of Prismologie
Source: (Instagram Page of Prismologie, 2020)
Moroccan Naturals: It's a brand offering luxurious beauty products inspired by Arabian and North African beauty practices. They conduct international marketing and communication practices by way of conducting promotional offers and season based discounts.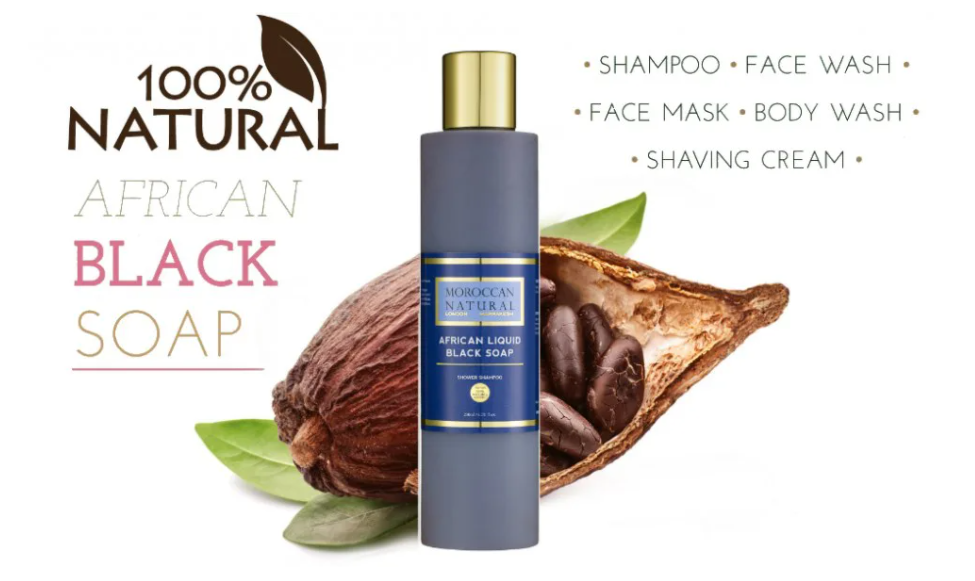 Figure 10: Moroccan Naturals Products
Source: (Eluxe Magazine, 2019)
Analysis
The above data collected can reveal efforts that are connected to creating brand awareness regarding their products. Each of the cosmetic companies has been seen to promote their products and increase their brand awareness as well as brand image. In the era of internet advertisement, these companies are easily expanding upon their current outreach and communication to international markets and capably attracting consumers towards their products. Through several brand communication and consumer engagement methods that are undertaken online and offline methods mechanisms, the companies can communicate uses of their products and exclusivity to their competing products. The marketing efforts also enable highlighting the brand characteristics of the products as well. These companies sell their products mostly online but through their promotional strategies have undertaken the enhancement of retail trade as well. With increasing opportunities for herbal, natural as well as organic products, there are potential opportunities for cosmetic producers o innovate and develop newer products as per consumer preferences. These companies through their international marketing and communication methods can introduce brands in the international market and increase dealer support with existing dealers as well. International marketing communication assists in increasing retail trade by way of promotional offers through off-season or season special festival discounts, clearance sales, and so on.
Conclusion and recommendations
In conclusion, it can be stated that businesses in this current age of globalization and technological advent necessarily require a move towards the internationalization of corporations of all sizes. Especially with technological advent, it has become easier to undertake international marketing as well as communication efforts by easily extending their products through social media as well as through online platforms. Though globalization has increased through varied shapes of the world yet there remain considerable gaps in the literature regarding the internationalization of businesses. Corporations in this globalized business environment need to be prepared for the varied environments they enter and become aware of the potential risks involved in internationalization. There is a considerable lack of focus in the international scenario regarding cultural awareness, which requires its introduction in international marketing communications. One prominent recommendation is that corporations need to adapt cultural awareness and design area oriented products such that they gain acceptance amongst consumers around the international cosmetic market.
References
Beamish, P. (2013). Multinational joint ventures in developing countries (RLE International Business). Routledge.
Daniels, J., Radebaugh, L., Sullivan, D. (2011). International Business, 13/E. Prentice Hall.
Eluxe Magazine. (2019). 10 Natural Beauty Brands From The Middle East. Bauty Makeup Skin Care – Eluxe Magazine. https://eluxemagazine.com/beauty/natural-beauty-brands-from-the-middle-east/
Forsgren, M., & Johanson, J. (2014). Managing networks in international business. Routledge.
Huda Beauty Instagram. (2020). Huda Beauty Instagram. Instagram. Retrieved from [https://www.instagram.com/hudabeautyshop/?hl=en]
Instagram Page of Prismologie. (2020). Prismologie. Instagram. Retrieved from [https://www.pinterest.es/prismologie/]
Instagram Page of The Camel Soap Factory. (2020). The Camel Soap Factory. International marketing assignment Instagram. Retrieved from [https://www.instagram.com/camelsoapfactory/?hl=en]
Killing, P. (2012). Strategies for joint venture success (RLE international business) (Vol. 22). Routledge.
Maxwell, J. A. (2012). Qualitative research design: An interactive approach (Vol. 41). Sage publications.
Mitchell, M. L., & Jolley, J. M. (2012). Research design explained. Cengage Learning.
Schmidt, E. & Cohen, J. (2013). The New Digital Age. Reshaping the Future of People, Nations and Business. London: John Murray.
Shiffa. (2020). Shiffa Awards. Shiffa Cosmetics. Retrieved from [https://www.shiffa.com/pages/awards]
Thompson, A. Peteraf, M. Gamble, J. Strickland III, A. J. (2011). Crafting & Executing Strategy: The Quest for Competitive Advantage. McGraw-Hill/Irwin.
Verbeke, A. (2013). International business strategy. Cambridge University Press.