HRM Assignment: International Human Resource Management Of Tesco
Question
Task: To prepare this HRM assignment, you are required to choose any organisation, preferably a Multinational company which has operations in several countries. Assume you are the Head, Human Resources Management for the organization. The Board has informed you of its decision to enter into the international market. You, along with the other functional heads, have been asked to strategize for the multinational nature of your organization. Submit a report that are likely to influence the organization's HR strategies in the international scene.
Answer
Executive Summary
The following report on HRM assignment is based on Human Resource Management (HRM) practices during internationalisation of an established business. Here, the context of Tesco PLChas been taken to understand the various aspects of the topic chosen. Tesco is a multinational corporation for groceries and general merchandise and the third-largest retail business in the world. The paper has evaluated the concept of HRM practices along with critically analysing the existing HR practices of Tesco such as training development practices, providing security facility and hiring of right people. It then has discussed the importance of HRM in business operation. Following that, two leadership theories oftransactional and transformationalmodels have been comparatively discussed, and the later one has been detailed as a suitable strategy for Tesco.
The paper then has elaborated two prime challenges that HRM of Tesco would face in the international market, such as recognising human behaviour and understanding employee needs. Strategies have been listed to attract and recruit local talents, as well as Tesco's potential plans to respond to cultural challenges. Also, factors influencing organisation's behaviour and management integration and balance process for these influences are synthesised critically. Next, to find out the best international human resource practices, two of the biggest rivals of Tesco, Marks & Spencer and Sainsbury's have been taken to understand their IHRM practices from the aspect of compensation and performance management of expatriate employees.In the final section, the impact of change in the international nature of Tesco has been discussed as well as four key recommendations to implement in HR practices during internationalisation.
1. Introduction
In the year of 1991, J. Cohen founded Tesco PLC first at the city of London, in UK. Since then, the organisation efficiently operates its business throughout the world by fetching the technological innovation and adaptation of many strategies; through which, the organisation has been able to form a useful brand image. Due to the effectiveness of its brand image, the organisation expands its branches also in the international market. However, in its business globalisation process, some challenges impact on its organisational operation by destructing it on the international platform. The inadequate knowledge about international culture and external business environment is the fundamental reason behind the operational failure and disruptions (Banfield, Kay and Royles, 2018). Therefore, in this way, leadership management and human resource management has a significant role to play to develop the employee performance to deal with the challenges during the operation in the international platform.
2. Implementation of Theoretical Models into HRM practices
2.1 Evaluation of HRM practices
The human resource management is the fundamental need of an organisation to recruit the most efficient employees to operate in the market effectively. Due to providing some advance and attractive facilities like shelter in free of cost and others to the employees, HRM helps to enhance the employee engagement within the organisational culture, which is very significant to enhance the regular performance of the organisation in both the national and international platform. Generally, the human resource management process also helps to engage the right and professional employees that could be able to stay within the organisational operation and helps through enhancing the performance of their jobs. Because of these, Tesco PLC has been able to expand its business in the international market. The knowledge-based practices for human resource management influence on the organisational intellectual capital produce a high amount of innovation performance (Kianto, Sáenz and Aramburu, 2017). Furthermore, providing security to the employees, hiring the right people, effective team management, performance-based and fair compensation, training of relevant skills etc. are the most significant human resource management practices, through which the management team can form the efficiency within the employee behaviours to operate in both the domestic and international market efficiently.
2.1.1 Critically analyse the existing HRM practices of the organisation
Nowadays, through the business operation, Tesco PLC holds a vast number of employees (over 4 million) in its organisational operations, which are most efficient to perform in both the internal and external market through increasing the profitability of the organisation. Due to engaging the employee engagement within the organisational business, the human resource manager plays a significant role in it by recruiting suitablecandidates for the job. Generally, in UK the human resource process has enhanced through operating in the competitive market (Wood, Wrigley and Coe, 2017). In countries like Germany, Sweden, and Japan the expenditure on employee development is increasing, which reached a higher level than in UK. Therefore, to compete in the international market, UK-based companies have started efficient practices for human resource management. In this way, the knowledge-based practices have a dense implication in the growth factors.
Training Development Practices
In the case of Tesco PLC, the human resource manager is not part of the administrative department of the organisation. Instead, they are proactive on the strategic level of the organisation. However, the human resource manager plays its efficient role proactively by providing an advance way of training and development service to develop the professional skills of newly hired employees. The team of human resource management of Tesco PLC has adopted the strategic approach of HRD practices to develop its business in the competitive market (Putra and Muzakir, 2020). Due to the implementation of this strategy, HR can enable the organisation to operate more effectively through forming the operational goals and enhance the scopes of business development with the help of new efficient employees.
Providing Security Facility
Fundamentally, the human resource development approach helps to discover the needs of the employees; through which, the management team would be able to improve the efficiency to develop the performance within the organisational culture. Furthermore, the human resource management team of Tesco PLC also likes to provide the security service to its employees through providing life insurance, health insurance, incentives with paying wages, etc. As a result of providing of such security facility, the employees are attracted within the organisational operation (Rashid, 2016). Moreover, through getting the effective security service through the organisation, the employees would be able to provide more proficiency in their activities.
The Hiring of Right People
This is the era of competition in the retail market, which is now present everywhere, and to sustain the organisational business of Tesco PLC in the competitive market, it is essential to hire the right people as an employee. Therefore, due to the potential needs of efficient employees, the human resource management team of Tesco PLC has begun to recruit the people by noting the relevant skill needed in the retail organisation. Through choosing the efficient employee for employment in the organisation, it will provide prominent advantages through getting appropriate advance training to develop its future performance in the organisation (Awadari and Kanwal, 2019). Furthermore, because of efficiency, the employee could achieve a higher position within the organisation, through which they get more job satisfaction to develop the business operation and the way of the organisation to operate in the competitive market.
Moreover, the human resource management team take the face-to-face interviews and like to see some skills and experience of the people to decide the eligibility of the employees for various job posts in Tesco PLC. Through this way, the organisation gets the most efficient employee within their organisational culture and operation (Rashid, 2016). The positive and influential behaviour of the employees helps the organisation to get more effective engagement in its way towards operational sustainability. Thus, the human resource manager of Tesco PLC has been able to manage the employee performance throughout its business operations and develop the leadership techniques through providing effective guidance to its employees. Henceforth, the organisation has been able to engage a vast number of employees through efficiently managing the human resource process since the initial stage of its business.
2.1.2 Demonstrate the significance of HRM practices during organisational business
The administrative department cannot form an efficient team with the employee engagement, and the deformation of an efficient team would hamper the organisational operation in both a national and international platform. Whereas, teamwork is very significant for Tesco PLC; therefore, the human resource manager plays the potential role to form an effective team, which will help the organisation in its entire business operation (Zaware, 2020). Recruitment of potential candidates, provision of efficient guidance through the way of advance communication system anddevelopment the skill with the relevance of organisational works also help the human resource management process, following which the organisation get the satisfaction from the efficient performance of the employees.
I. Assuring same scopes to all:In the organisational environment of Tesco PLC, the HR team ensures that no one is biased on the basis of discrimination. The human resource management process assures to provide equal scopes to all its employees for maintaining a positive atmosphere within the organisational business environment. For instance, the organisation has female employees also, but it provides a high position through monitoring the eligibility and the performance of the employees.
II. Future requirements of manpower: Apart from that, the human resource management process assures the amount of the distinct working is sufficient to provide better function in the organisational operation. It is considered as an apparatus to assure the worker's approaching availability to bear the fundamental duties of the organisation. Significantly, the prediction of required employees in the future management and operation of the organisation has been possible through the efficient way of human resource planning (KolachinaSrinivas and Aziz Nagar, 2018).
III. Development of employment: The elementary target of the human resource management team of Tesco PLC is developing the calibre and skills of its workers in each probable phase. Due to such development, the newly recruited employees would be able to provide professional performances to expand the organisational operation in the market (Zaware, 2020). Through providing advance training to its employees, it has been able to provide the assurance to the organisation that the employees became the most potent stakeholders of the organisation that helps in most of the cases of organisational expansion through giving their best to the organisation.
IV. Diverse workforce recruitment: The efficient and appropriate planning for human resource helps the human resource team to trust in the workforce diversification, which will help the organisation to maintain its effective brand awareness and its good brand image throughout its worldwide business operation. Furthermore, efficient training for performance development also helps the organisation to meet with its consumer during its internationalisation process (KolachinaSrinivas and Aziz Nagar, 2018). On the other hand, the human resource management team also recruit the expatriate in its organisational operation during its internationalisation process to get the efficient and available knowledge about the international culture and also helps the organisation and its domestic employees to blend with the external cultures. On the basis of the significance of the human resource management in organisational operation of Tesco PLC, it has been rationalised that the organisation has been able to leave an effective brand image in the global platform of retail business. In this way, the human resource management process extensively guides the organisation by recruiting the right people to a job in Tesco PLC.
2.2 Analysis of Leadership Theory
Leadership puts a community of individuals together and guides them towards a shared purpose. Leadership means building places where the workers can appreciate their personal and organisational ability. There are three major forms of leadership: authoritarian leadership, which is also regarded as the dictatorship; democratic leadership that encourages the party to engage in decision making and the last laissez-faire leadership is the French term that does what you wish. The Tesco administration adopted the cooperative management model, also known as the rule of the people, whereby the workers are noticed throughout the decision-making process. Tesco's leadership respects its staff and thus aims to give their clients decent facilities(Ribeiro, Yücel and Gomes, 2018). It ought to be pointed out that management emphasises on the value of naming members to handle the operational cycle in every group. The management style of leadership is imitated by the squad members from each branch whom the managers nominate, which has altered the company structure. E.g. duty managers are accountable for maintaining the complete knowledge, approval and involvement of all team members every single day, who facilitate the business activities of the company. The task managers are Role Managers of each shop.
2.2.1 Critically analysetwo theories of leadership management
The leadership style of Leahy is primarily responsible for Tesco's organisational success. This is mainly because Leahy finds Tesco's transition to being the only aspect of ensuring leadership. For Leahy, thus, reforming Tesco requires more administration than leadership(Suyanto, Purwanti and Sayyid, 2019). Leahy takes into account Tesco's importance for the whole running of its people, including Tesco customers and employees.For Leahy, there must be a line between management and management. It is more about leadership than management(Brannen, Mughan and Moore, 2020). Leahy's idea of shifting Tesco's organisational landscape is in keeping with Bennis' argument that management is correct, while leadership is right-wing. In addition, managers are transactional while leaders, especially when effective, are transformative(Ribeiro, Yücel and Gomes, 2018). This was the case with Sir Terry Leahy, a corollary of democratic leadership, who took up the principle of participatory leadership. Leahy seeks Tesco's clients as well as employees for leadership. It is important to discuss the conception of leadership before attempting an evaluation of Leahy's management style. Leadership theory and practice offer a succinct definition of leadership through its significant management treatise. It sees leadership as a process in which a person influences a group of people to gain a common objective(Popli and Rizvi, 2017). Leadership, therefore, largely limits a leader's ability to push his followers or subordinates a way in which they can act in line with the objectives and goals set. In organisations where the need for effective management or management of change is paramount, this is naturally what leadership means.Transformative leadership relies on alternative leadership styles or models with its ontological characteristics(Weller et al., 2019). The concept of transformation, change with changes in performance, productivity and management, which lead to the break-up from the norm and to a significant departure from existing leadership structures, is at the centre of the formulation of the transformational leadership. It also motivates people in such a way that leadership is achieved by consent rather than coercion. This is a procedure that allows leaders and followers to increase morals and motivation. Tesco's leadership model has been characterised.
Researches on leadership in conjunction with social progress are motivated by corporate organisations as well as Transformative leadership to maintain rivalry in the marketplace. Continuous improvements are taking effect on organisations(SuifanAbdallah and Al Janini, 2018). The capacity of leaders to push this transformation, to retain the outlook and to accelerate progress and to stay in the boundaries of the corporate strategic leadership paradigm has developed the common philosophy of transformational leadership as a transition is deemed the predictor of organisational success in terms of organisational growth and development(Awadari and Kanwal2019). The method of transformative management is a mechanism through which the leader achieves high levels of engagement and inspiration, through the production, coordination and preservation of a common vision and also appeals to his adherents for greater ideas and ethic of organisational growth. Thus, transformational leaders were described as "who promote confidence, offer an optimistic outlook and affirm the strengths of their supporters". Leaders' capacity to build a sense of company mission and purpose is the context of Transformational Leadership. Besides revolutionary leadership, transactional leadership is the second component of Burns' theorisation. Transformational leadership focuses mostly on a contract or on an exchange of valuables that the owner or the manager needs to monitor in return for its support or allegiance(Popli and Rizvi, 2017). Transactional and transformational leadership styles are different in contrast. Transaction and transformation theories are the best leadership models; transformative leadership does not erode the importance, but rather increases, of transactional leadership. However, while transactional leadership does not contribute to outcomes that are as strong as transformational leadership, this is essential for corporate leadership strategies.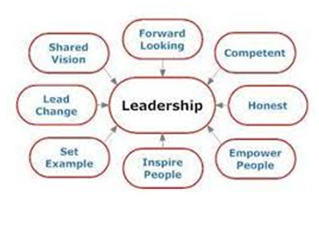 Figure 1: Advantages of a prominent Leadership Practise
(Source: Ismail, 2017)
In comparison to transactional leadership focused primarily on efficient control of existing corporate strategic objectives and the self-interest of the followers, Transformational leadership style is going a step forward by turning self-interests into collective priorities and goals, including the demand for loyalty, community ideals and mutual vision by the followers(Awadari and Kanwal2019). Therefore, instead of being praised or disciplined by the leaders, their dedication to a common purpose is important in change management rather than Transformational leadership.
2.2.2 Justify one strategy that is suitable for the organisation
Tesco will develop a current leadership and management paradigm in order to combat flat corporate hierarchy and the organic environment in the contemporary age of customer ideology, tough competitiveness and competitive leadership (Pradhan, Panda and Jena, 2017). For productivity in the industry – all views provide full cooperation with the rank and file of the enterprise a transitions strategy focused on Leadership for Leahy is to motivate individuals to drive positive change; it's about decentralised, participatory leadership that assures everyone's involvement(Weller et al., 2019). Such causes are largely responsible for the trend of Tesco's growth. In grasping this transformational, growth-oriented aspect of Tesco after Leahy's selection as the chain's CEO had to shift the market climate at Tesco by redirecting the emphasis to be people-oriented. This is because Leahy had to rely enormously on the memories of his working-class upbringing(Brannen, Mughan and Moore, 2020). The tactics engaged by large, already proven businesses in the industry face up to a revolutionary business paradigm.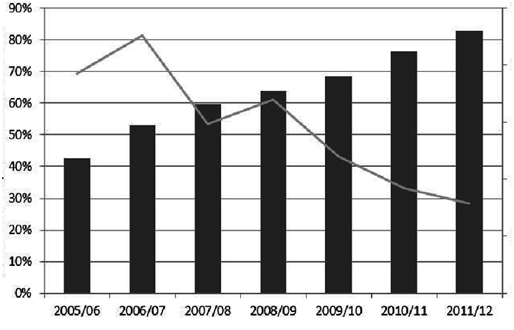 Figure 2: Growth Rate of Tesco after implementation of Leadership style
(Source: Jamesand Cooper, 2016)
Four specific traits, which are demonstrated by the leaders that are mental stimulus, idealised power, customised thinking and inspiring encouragement. It cannot clear that these four reasons are the nature of our work and our literature, but Sir Terry Leahy is one of them(Wang, Demerouti and Le Blanc, 2017). The motivating aim and principles of Terry Leahy's leadership fall under the following parameters. Leahy's fundamental principles and theory of leadership are focused on consumer loyalty and collaboration. Leahy sees clients as an extension of Tesco's business image. The following points are ensured and are done through the following factors. The factors are Communication: This is about ensuring that customers' complaints and issues become part of Tesco's reengineering method(Pradhan, Panda and Jena, 2017). This token does not overlook the customer's preferences. Market concentrates on the citizens for the right options, effective settlement of conflicts between workers and consumers, versatility and consensus in grievances and concerns, cooperation, the participation of all, and sincere concern in consumer welfare(Rodriguez et al., 2017).This is really relevant for the production and preparation of human capital for successful and profitable organisations.
2.3 Discussion of the required behaviours for human resource management to enter the foreign market
2.3.1 Key HR challenges faced by a business in an international environment Businesses like Tesco PLC., when spreading abroad, might confront some issues in human resource management. If these challenges are not addressed properly on time, the recruitment and employee retention processes of the company are highly at stake.
Understanding Human Behaviour
Every organisation is made up of people with diverse backgrounds, beliefs, values, expectations, motivations, goals and skills. Understanding human behaviour in today's environment is very necessary because the organisation's existence relies on the workers. Despite that, contemporary human behaviour theories are focused on the variations between humans and how those variations will influence the organisation. As per Rajak (2020), previous understanding behaviour is essential to the development of successful behavioural skills, and it also provides a basis for behaviour prediction. It also provides management with an understanding of how behaviour in some situations and evolving with changing environmental condition are identical.
Identifying Employee Needs
Businesses have a responsibility to build a workplace environment that is free of discrimination, abuse and malicious atmosphere for their workers, as well as for addressing the needs of their staff in many ways. Such fields include career satisfaction, recognition of workers, financial demands and job security, according to Mayhew (2020). A businessjust has to use common sense to decide what the workers need and how to fulfil those requirements. Tesco's HRM must be able to recognise the specific needs of its offshore and local workers at work during internationalisation.
2.3.2 Strategies for attracting and recruiting local talent
If a multinational organisation hires local residents, it will gain more respect and recognition. Multinational companies need to consider the many new, creative and changing approaches to talent management. Comprehending the recruitment laws and customs in each target country would allow Tesco PLCto optimise its advantages while looking for top talent from the local market. The organisation should be able to position itself as a culturally savvy workplace and deliver wages and benefits programs which are affordable and legal locally.
• A strong understanding of corporate culture will allow HR and other leaders to decide how to better apply the core culture to each country of operation, including how to adapt recruitment processes so that they are consistent with corporate culture and local laws and customs as far as possible.
• Comprehending local standards for compulsory recruiting will not only help Tesco PLCretain talent but will also help to escape future penalties and litigation. Keeping this in mind, when interpreting a work description into English an organisation should proceed with caution. If the work tasks are not defined correctly, the translation may be inaccurate, which may be counterproductive.
• Employers hiring in a new country should be aware of the usual advantages that are available to each job for which it is advertising, and whether a community benefits package should be set up or whether a salary allocation is more appropriate etc.
(Source: Freyer, 2020)
2.3.3 Integration of cultural differences resulting out of Tesco PLCinternationalisation plans and the organisational plans to respond to these challenges
When retailers grow internationally, individuals and cultural nuances are often too much ignored, but this is a major mistake because relying on such aspects may be a crucial performance determinant. Every national culture has its own society-forming artefacts, traditions, beliefs, ceremonies, events, legends and tales, as perKazi (2015). Such components vary, generating intercultural gaps, from one society to the next. In the international business scenario, intercultural disparities reveal over time and believe in fate, emphasis placed on reasoning, importance put on "participatory decision-making" over "authoritarian decision-making", priority for person over organisation, the importance of an individual versus community,taking stand for justice and consideration given on merit over nepotism during recruitment. An organisation can find it very difficult to understand the culture of a foreign nation and all its counterparts and work with them according to their standards, butwith proper mitigation strategies, and these challenges can be responded with success:
• Cultural knowledge can help business executives easily appreciate cultural nuances and thereby behave accordingly, as well as allow them to work internationally with integrity and have more reliable customer support.
• Tesco PLCneeds to recognise that differences in culture are as important as individual variation and that mutual understanding of each other's culture is a must for success in the industry.
• Self-identity protection is an important concern in the globalised world, although at the same time flexibility is one of the essential characteristics of international encounter.
• After cultural diversity is identified, businesses will supervise the task and purpose of the company and delegate the cultural variations.
• Any community has a particular uniqueness and, from a multicultural perspective, that uniqueness will offer new techniques to solve existing issues.
• National culture may vary on the basis of regional character, ethnic groupings, religious orientation and linguistic orientation. A perception of cultural heterogeneity of cross-cultural market experiences may be influential of optimising pros and reducing cons.
(Source: Kazi, 2015)
2.3.4 Various influences on behaviour in organisations and interface with management in incorporating and balancing those
Organisational behaviourhelps management understand organisational uncertainty, define challenges, decide the right ways to address them, and decide whether the improvements will make a meaningful difference. As per Mullins (2016), there are a range of interrelated variables and dimensions affecting at-work behaviour, including individual, group, organisation and environment.
• Individuals' positive actions can contribute to greater success and efficiency, while negative behaviour can contribute to dispute, harm, and behavioural issues within the company.
• Individual workers in groups have control on each other and group interaction may have a direct effect on individual workers' actions and performance.
• Leadership, management practises and technologies guide organisational processes.That, in effect, has a significant influence on how operations are carried out by individuals and organisations to accomplish corporate goals.
• An organisation and its human stakeholders are parts of a huge external environment, which puts a growing demand on the organisation for adaptation.
Many issues occur in the organisational context when managers struggle to consider the people and their desires, perceptions, and behaviours, both as individuals and as a team.Successful management team integrate and balance these influences on organisation's behaviour through the following:
• High degree of self-awareness of workers' views on various organisational matters
• Collecting information from different sources to eliminate personal experience bias
• To move above emotional experiences and try to consider problems as experienced by others
• Influencing other people's views of how to view job activities as accurately as possible
• Ignoring visual illusions such as stereotypes, impacts of the halo, selective vision and projection
• Avoiding the unfair attribution of conduct to persons
(Source: Pondiuni.edu.in, 2020)
2.3 Evaluation of Best IHRM Practices
IHRM studies deals with international canvas of HR issues that unfold in the various phases of the process of internationalisation Butt and Katuse (2017).IHRM has to do with unfamiliar behaviours and emotions structures, as well as foreign customs and languages. In addition, the corporation would be challenged with views toward capitalism, consumerism, social organisation, etc., which are distinct from those in the country of origin. Both of these factors make it extremely critical for a global corporation to run with sufficient human resources, with workers who appreciate the industries and sectors they work in. Following are the two of the biggest rivals of Tesco PLC., to evaluate the most important IHRM strategy being used in the global retailing industry.
2.3.1 IHRM practices in Marks & Spencer and Sainsbury's
Marks & Spencer: This UK based retail business is one of the biggest competitors of Tesco PLC.The company aims for recruitment of local workforce of an international market as representative of the community that ideally has the 20% expatriate employees in management, which indicates that M&S prefers to opt most of its labour force from the host country (People, 2020). With this attitude in the IHRM, an employee appraisal is given every 12 months at M&S along with a review plan for measuring productivity. Besides, all the employees are paid quarterly bonus with other compensation schemes such as performance-related pay of gift vouchers with 20% discount, salary sacrifice, share save and discount of healthcare products.
Sainsbury's:Another rival to TESCO, this company focuses on the recruitment of locals as well as expatriating employees in the core operation in international market. Sainsbury's conducts monitoring of performance which offers information with value for identification of future training or chances of promotions and recognise the fields with insufficient skills or knowledge being a threat to the efficiency of the employee (al Habibi, 2019). Other than appraisal scheme in every 12 months, percentage bonus based on stores for successful consumer and availability scores, contributory pension schemes, share investment, loans for tickets in public transport and grants to purchase bicycle are offered to all employees.
3. Conclusions and Recommendations
3.1 Conclusion
From the above discussion on HRM assignment, it can be inferred that the research has given a clear overall interpretation of multiple styles of leadership; including the style of transformational leadership.This research also poses numerous obstacles, implications and benefits for the growth of the Tesco PLC leadership style. During the whole analysis, the emphasis on retail markets in the United Kingdom was planned and some creative HRM strategies were influenced. The study also reveals the strong yet unintentional link between workplace engagement andselections. This research would contribute to a vital understanding of workplace interactions with members. This work also contributes to the creation of protocols for employees and their leaders. This research helps to define and compile principles of transformational leadership and understanding of the Tesco PLC strategic leadership style. The organisations have specific criteria to execute transformational leadership and are also important in the retail field. This is why the leadership and execution of change is so critical. And hence in the above analysis, it can clearly be recognised. For managers or members in any company, the numerous consequences in implementing a revolutionary management strategy can be quite helpful and hence discussed in further research. Any recommendations are then created that will mitigate the challenges and help Tesco's HRM and leadership practice.
3.2 Recommendations
Companies are increasingly participating in a cycle of globalisation or internationalisation that is pressuring them to participate in a global economy (Bornay-Barrachina, 2019). Companies have to evolve and build a greater potential for reaction than their rivals to sustain competition. In this way, effective people management will provide businesses with the requisite capacity to succeed and separate themselves from their rivals.
Recommendation Process
Employer Designation for Overseas Project "Employer" is the person that is entitled to control and direct the workers, which is not always the organisation that pays the workers. There are a variety of provisions for jobs which corporations may accept. For example, the staff may remain Tesco PLCemployees, but can be fired and employed by a subordinate body in the host country, or may have a dual employment agreement.
Strategy Development for Hiring Local Nationals Tesco PLCmust focus on hiring employees through local company presence such as setting a local entity, establish a bank account and employ the local talents. Other than that, utilising third-party agencies works faster than the prior one, though it can be deemed a joint employer if Tesco PLCkeeps telling the agencies how to direct staffs. Hiring independent contractors to get employees on board is another effective strategy that should be considered during R&D.
Comprehension of Local Employment Laws
In nations like the United Kingdom, any person is issued with the written employment contract, while in Japan, only a formal or oral contract can be applied, whereas the US is the only country that provides work at will, which means that the staffs and the employer will end the working agreement at any time, with or without any cause or notice. Besides, in some countries, almost every employee is a trade union member.
Comprehension of Applicable Privacy Laws
The privacy policy cannot be ignored, it is present there and it protects almost everything. Employers and HRM department of an organisation also need to learn about the relevant rules which influence their workforce at a global level.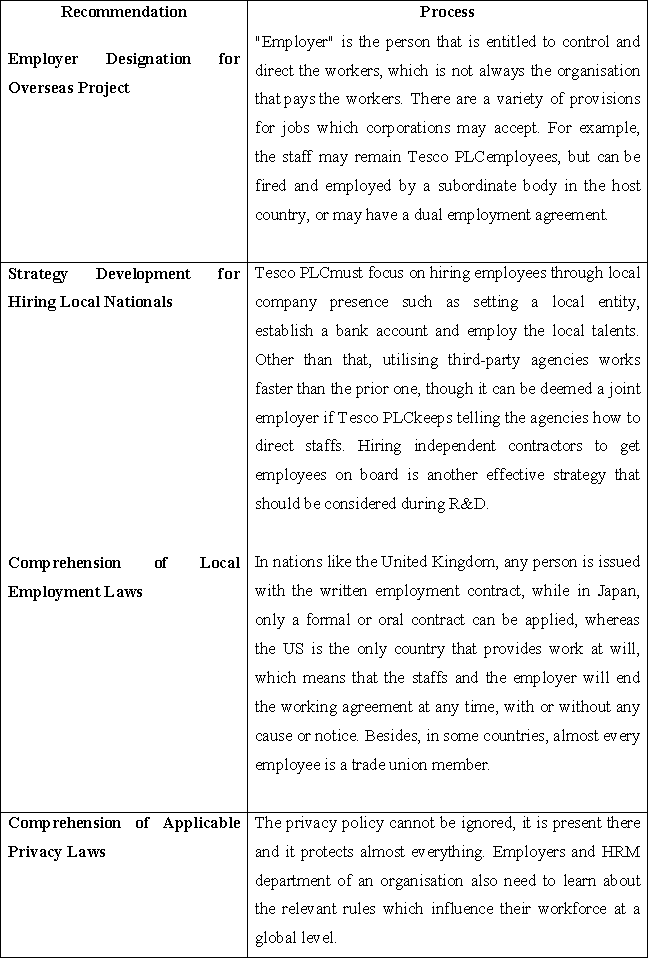 Table: Recommendations for HRM Practices while Going Global from Domestic
(Source: Lisa Nagele-Piazza and Lisa Nagele-Piazza, 2020)
References
alHabibi, B., 2019. HR practices of Marks & Spencer, Selfridges, Primark, and Sainsbury's (Doctoral dissertation, University of Science & Technology).
Awadari, A.C. and Kanwal, S., 2019. Employee participation in organisational change: A case of Tesco PLC.PLC. International Journal of Financial, Accounting, and Management, 1(2), pp.91-99.
Awadari, A.C. and Kanwal, S., 2019. Employee participation in organisational change: A case of Tesco PLC.PLC. International Journal of Financial, Accounting, and Management, 1(2), pp.91-99.
Banfield, P., Kay, R. and Royles, D., 2018. Introduction to human resource management.Oxford University Press. Bornay-Barrachina, M., 2019. International Human Resource Management: How Should Employees Be Managed in an International Context.In Managerial Competencies for Multinational Businesses (pp. 174-194).IGI Global. Brannen, M.Y., Mughan, T. and Moore, F., 2020. The Creative Use of Insider Ethnography as a Means for Organisational Self Investigation: The "Essence of Tesco" Project. In The Routledge Companion to Anthropology and Business (pp. 132-154).Routledge.
Butt, M. and Katuse, P., 2017. International human resource management practices in automotive industry in Pakistan: Implications for economic growth.
Freyer, M., 2020. How To Attract The Right Talent Abroad. [online] Ieglobal.vistra.com. Available at: [Accessed 28 August 2020]. Ismail, I.N., 2017. The Roles of Corporate Governance and its Influances on Risk and Performance: Tesco PLC.PLC.
James, A. and Cooper, B., 2016. The Impact of Relationship Marketing On Customer Loyalty AtTesco PLC.Plc, UK.
Kazi, S., 2015. Dealing with Cultural Differences in International Business.
Kianto, A., Sáenz, J. and Aramburu, N., 2017. Knowledge-based human resource management practices, intellectual capital and innovation. Journal of Business Research, 81, pp.11-20.
KolachinaSrinivas, D.K. and Aziz Nagar, P.O., 2018. A Brief Study on Significance of Human Resource Information Systems (HRIS) in Human Resource Planning. International Journal of Pure and Applied Mathematics, 120(6), pp.8143-8154.
Lisa Nagele-Piazza, S. and Lisa Nagele-Piazza, S., 2020. 4 HR Points To Consider When Going Global. [online] SHRM. Available at: [Accessed 28 August 2020].
Mayhew, R., 2020. How To Meet Employee Needs In An Organization. [online] Work - Chron.com. Available at: [Accessed 28 August 2020].
Mullins, L.J., 2007. Management and organisational behaviour.Pearson education. People. 2020. People. [online] Available at: [Accessed 28 August 2020].
Pondiuni.edu.in. 2020. [online] Available at: [Accessed 28 August 2020].
Popli, S. and Rizvi, I.A., 2017. Leadership style and service orientation: the catalytic role of employee engagement. Journal of Service Theory and Practice.
Pradhan, R.K., Panda, M. and Jena, L.K., 2017.Transformational leadership and psychological empowerment. Journal of Enterprise Information Management.
Putra, Z. and Muzakir, M., 2020. Competitive Environment Analysis in Global Retail Companies Operation Strategy: A Data Envelopment Analysis (DEA) Based Approach. AFEBI Management and Business Review, 4(02), pp.72-92.
Rajak, H., 2020. Understanding Human Behaviour - Hmhub. [online] hmhub. Available at: [Accessed 28 August 2020].
Rashid, MD, 2016. Perception of Employee's about the Human Resource Management Practices (Talent Management) in Marks and Spencer in Waterloo, London (Doctoral dissertation, University of East London).
Ribeiro, N., Yücel, . and Gomes, D., 2018. How transformational leadership predicts employees' affective commitment and performance. International Journal of Productivity and Performance Management.
Rodriguez, R.A., Green, MT, Sun, Y. and BaggerlyHinojosa, B., 2017. Authentic leadership and transformational leadership: An incremental approach. Journal of Leadership Studies, 11(1), pp.20-35.
Suifan, T.S., Abdallah, A.B. and Al Janini, M., 2018.The impact of transformational leadership on employees' creativity. Management Research Review.
Suyanto, U.Y., Purwanti, I. and Sayyid, M., 2019. TRANSFORMATIONAL LEADERSHIP: MILLENNIAL LEADERSHIP STYLE IN INDUSTRY 4.0. ManajemenBisnis, 9(1).
Wang, H.J., Demerouti, E. and Le Blanc, P., 2017. Transformational leadership, adaptability, and job crafting: The moderating role of organisational identification. HRM assignmentJournal of Vocational Behavior, 100, pp.185-195.
Weller, I., Süß, J., Evanschitzky, H. and von Wangenheim, F., 2019.Transformational leadership, high-performance work system consensus, and customer satisfaction. Journal of Management, p.0149206318817605.
Wood, S., Wrigley, N. and Coe, N.M., 2017. Capital discipline and financial market relations in retail globalisation: insights from the case of Tesco PLC.PLC. Journal of Economic Geography, 17(1), pp.31-57.
Zaware, P.D.N., 2020. The Significance of Employer Branding in Human Resource Management for Organisations. INTERNATIONAL JOURNAL OF RESEARCH CULTURE SOCIETY.