Flinders University Assignment Help
Flinders University began in 1960 when the University of Adelaide was given 150 hectares of land in Bedford Park to develop a new campus. Construction began in 1962 after a year of planning.
The Australian Labor Party (ALP) thought to establish an independent university at Bedford Park after sweeping the State election in 1965. Accordingly, the University Act of 1966 was adopted on July 1, 1966, establishing Flinders University, christened after Matthew Flinders, a famous British cartographer and navigator. With just 400 pupils and 90 members of staff, sessions began on March 7, 1966. The University's first chancellor was Sir Mark Mitchell, and the first vice-chancellor was Peter Karmel.
Flinders University is a South Australian university with multiple campuses. The main campus of the University, Bedford Park, is located 12 kilometres from Adelaide's central business district. It provides a variety of academic amenities, including adequate study rooms, an extensive library, uninterruptible Wi-Fi, and computer laboratories. Modern gyms, weight rooms, cardio rooms, a cricket pitch, and soccer, football, and baseball grounds are among the excellent sports and fitness facilities available. In addition, the University's campus at Victoria Square is located in the heart of Adelaide's CBD, is yet another fantastic place for students to learn and grow.
Rankings
University Rankings
#401-500
Universities Rankings - ARWU (Shanghai Ranking) 2020
#251-300
University Ranking - THE (Times Higher Education) 2021
#423
World University Ranking - QS 2021
#435
Global Universities - US News & World Report 2021
Tonsley is also home to a Flinders University campus. It includes various additional teaching sites across Victoria, South Australia, the Northern Territory and the three main campuses. Flinders University covers a diverse range of graduate, postgraduate and research programmes in fields such as creative arts, engineering, business, social sciences, information technology, education, health sciences, psychology, environment, government, humanities, law, medicine, nursing, public health, science, and social work. Courses are also available in Malaysia, Singapore, China, and Hong Kong.
Fees
Courses
Duration
1st Year Tuition Fees
MS(4 Courses)
2 years
AUD 35.53 K - 37.53 K
M.E./M.Tech(3 Courses)
2 years
AUD 39.54 K
MIM(8 Courses)
2 years
AUD 34.03 K - 37.53 K
B.E. / B.Tech(16 Courses)
18 months-4 years
AUD 30.53 K - 39.04 K
BBA(6 Courses)
3 years
AUD 33.73 K
MBA/PGDM(1 Courses)
18 months
AUD 42.34 K
BHM(1 Courses)
3 years
AUD 30.53 K
MBBS(1 Courses)
6 years
AUD 42.04 K
B.Sc.(1 Courses)
4 years
AUD 36.73 K
Courses that require Flinders University
These are some of the courses that are highly popular with the students at Flinders University. These courses being long and time-consuming, will often warrant help. Our experienced writers always find the best online sources to conduct their research while they are working on your assignment.
Top Courses In Flinders University
| Course Code | Referencing | FREE Samples |
| --- | --- | --- |
| FINA2207 | | |
| NURS2003 | | |
| NURS3002 | | |
| COMP8701 | | |
| NURS9123 | | |
| SOAD1013 | | |
Frequently Asked Questions
Is Flinders a good university?
Flinders offers several courses to choose from and modern learning facilities, making it one of the best universities in the country.
Why should I choose Flinders University?
The University offers several degrees which are well recognised all over the world. It makes Flinders University a compelling choice for students.
Is Flinders University good for medicine?
Medicine is a great option to pursue at Flinders as the University boasts the top spot of offering the best opportunities and job openings in the field to its students.
What is the rank of Flinders University?
Flinders University ranks among the top 300 universities in the world.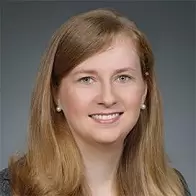 Jenny Miller
Master in Marketing
350 Order Completed
I have also been working as an academic expert in TotalAssignmenthelp.com for the last three years.
See Profile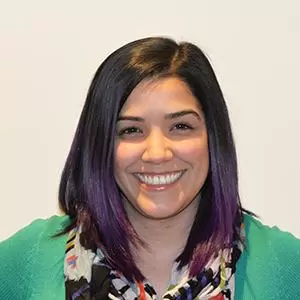 Crystle Alonzo
Master in CS
239 Order Completed
Professor Crystle Alonzo is a Programing expert and Computer Science with over 8 years of experience, specializing in IT academic writing
See Profile