Edith Cowan University Assignment Help
Edith Cowan University is a public university in Perth, Western Australia. The University has its roots in Claremont Teachers College, Western Australia's earliest tertiary education establishment, founded in 1902.
Many more institutions, such as the Western Australian Secondary Teachers College, Mount Lawley Teachers College, Graylands Teachers College, Churchlands Teachers College and Nedlands College of Advanced Education, were built after this one. The Western Australian College of Advanced Education was formed in 1982 when these colleges joined. The institution was given a 'university' designation on January 1, 1991, and was eventually dubbed Edith Cowan University.
There are over 400 different courses available for students at the University under eight faculties. These include the Arts and Humanities School, Engineering School, Education School, Business and Law School, Nursing and Midwifery School, Western Australian Academy of Performing Arts, Science School, and Medical and Health Sciences School.
Students can choose from a plethora of courses in the following disciplines. Criminology, Communication, Mathematics, Biochemistry, Biomedical Science, Nursing and Midwifery, Teacher education for Early Childhood, Primary and Secondary schools, Psychology, Social Sciences, Arts, Humanities, Exercise and Health Sciences, Medical Science, Biology and Environmental Sciences, Computing, Security Sciences, Justice, Social Work, Speech Pathology and Paramedicine, Physics, and a full spectrum of engineering specializations.
Rankings
University Rankings
#601-700
Universities Rankings - ARWU (Shanghai Ranking) 2020
#401-500
University Ranking - THE (Times Higher Education) 2021
#651-700
World University Ranking - QS 2021
#591
Global Universities - US News & World Report 2021
There are also some research centres under the University. These include the Centre for Innovative Practice, Markets, and Services Research Centre in business and society, Centre for Research in Entertainment, Arts, Technology, Education, and Communications in Communications and Creative Arts. In addition, the Sellenger Centre for Research in Law, Justice, and Social Change is a part of the law and justice department, and the Centre for Nursing, Midwifery, and Health Services is under the field of child and family health, workforce and health services.
Fees
Courses
Duration
1st Year Tuition Fees
B.E. / B.Tech(26 Courses)
1 year-6 years
AUD 31.4 K - 39.4 K
B.Sc.(8 Courses)
1 year-4 years
AUD 31.4 K - 35 K
BBA(5 Courses)
3-4 years
AUD 31.45 K - 35 K
BHM(1 Courses)
3 years
AUD 31.85 K
M.Des(2 Courses)
2 years
AUD 31.7 K - 33.1 K
M.E./M.Tech(1 Courses)
2 Years
AUD 32.25 K
MBA/PGDM(2 Courses)
2 years)
AUD 31.4 K
MS(12 Courses)
18 months-2 years
AUD 31.2 K - 36.1 K
MIM(8 Courses)
2 years
AUD 30.2 K - 38.45 K
Courses that require Edith Cowan University
These are some of the courses that are highly popular with the students at Edith Cowan University. These courses being long and time-consuming, will often warrant help. Our experienced writers always find the best online sources to conduct their research while they are working on your assignment.
Top Courses In Edith Cowan University
| Course Code | Referencing | FREE Samples |
| --- | --- | --- |
| CSP1150D | | |
| NCS1202D | | |
| NCS2202 | | |
| ACC303 | | |
| LAW6501 | | |
| MAN5410 | | |
Frequently Asked Questions
Is Edith Cowan a good University?
Times Higher Education (THE) Young Universities Rankings has placed the University among the top 100 universities of the world.
What is Edith Cowan University known for?
The University is known for its world-class facilities, the number of options for students, and exceptional professional courses.
Why should I choose Edith Cowan University?
With a great global ranking and exceptional faculties, Edith Cowan University is a great choice for students.
What is the rank of Edith Cowan University in Australia?
The QS National University rankings have placed the University at the 30th spot among all other Australian universities.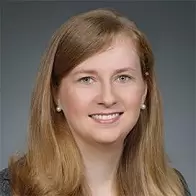 Jenny Miller
Master in Marketing
350 Order Completed
I have also been working as an academic expert in TotalAssignmenthelp.com for the last three years.
See Profile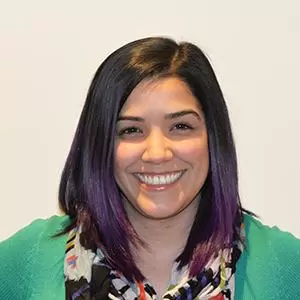 Crystle Alonzo
Master in CS
239 Order Completed
Professor Crystle Alonzo is a Programing expert and Computer Science with over 8 years of experience, specializing in IT academic writing
See Profile