Definition: Essay
When you have a question, 'What is an essay?' you need to first understand what an essay is. It is not easy to define an essay due to its overlapping and vague structure with that of an article or a short story. Academically an Essay may be defined basis its purpose. It gives an idea to understand a specific issue based upon its explanation and arguments. Materials being taught in a university along with an external research are used to write an essay on a topic to achieve higher grades.
Essay takes the form of a composition bringing in personal idea and arguments supported with evidence to answer the question or the topic. What is an essay tone? The writing is often done in a third person format but there are certain essays which require the usage of first person format like when you are asked to write a reflective essay (MacIntyre, 2019). Depending upon the requirement needs of an essay, the essay can be written.
Subscribe our YouTube channel for more related videos
What is an essay format? Format is nothing but a guideline determining the arrangement of a paper. Essays do have a structure but it varies depending upon the type of essay being asked to be written by your professor. One of the standard formats of an essay is to include an introduction, a body and a conclusion. The introduction will provide an insight about the argument, the body is build up by detailing about the arguments and the conclusion is a summary of the essay along with providing a clear picture of the question asked (Redman & Maples, 2017).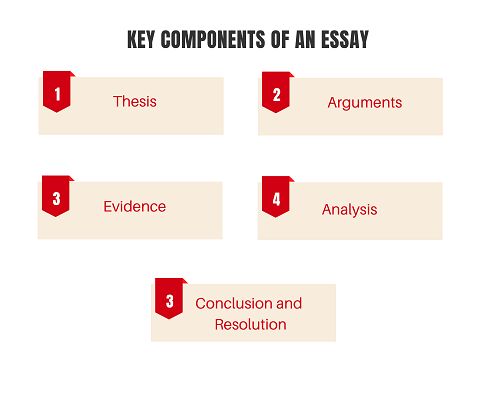 What is an essay based on arguments?
Essays based on arguments are called as argumentative essay. It involves inclusion of an argument to answer the question. When you have an essay based upon a question, a normal discussion is not required to be included rather a centralized argument needs to be provided which will be the base of the discussion. The essay will be written in a paragraph format depending upon the word count. Each paragraph needs to support the arguments with relevant details supported with evidences (MacIntyre, 2019). An argumentative essay may consist of more than one argument helping the question to be answered in a detailed format. Evidences may be used to support your arguments or to show a contradiction of opinion but the contradiction needs to be rejected by you finding a flaw in the opinion used by you as evidence in a way strengthening your initial arguments.
What is an essay based on literary genre?
Essay has been derived from a French word, 'infinitive essayer' which meant 'to try' or 'to attempt'. A Frenchman named Michel de Montaigne (1533-1592) was the original author to name is piece of article as an essay. He was inspired from the works of Plutarch who translated Oeuvres morales (Moral works) into French which was published by Jacques Amyot. Michel started writing essays from 1572; the first work was titled as Essais and was later on printed into two volumes in the year 1580. After that he was more into revising the older publications along with writing some new ones. Essays by Francis Bacon printed in the year 1597, 1612 and 1625 were placed as the first works in English that called itself as Essay (Solomon & Martin, 2018). As per English Dictionary of Oxford, Ben Jonson was the first person to utilize the word essayist in English in the year 1609. Noteworthy essayist are legion including Virginia Woolf, Voltaire, Adrienne Rich, Alamgir Hashmi, Joan Didion, Susan Sontag, Natalia Ginzburg, Sara Suleri, Annie Dillard, Joseph Addison, Richard Steele, Charles Lamb, Leo Tolstoy, William Hazlitt, Thomas Babington Macaulay, Ralph Waldo Emerson, Henry David Thoreau, Percy Bysshe Shelley, Mary Shelley, Walter Bagehot, George Orwell, George Bernard Shaw, John D'Agata, Gore Vidal, Marguerite Yourcenar, J.M. Coetzee, Gaston Waringhien and E.B. White. Deciding upon a genre into which the essay would fall is difficult to be defined but the below comments from Aldous Huxley who is one of top most essayist can be a help:
Essay is a written content like a novel having information about everything. It is a tiny piece of content and to provide all information in it is sometimes impossible and it is a limitation of an essay. When there is a set of essays then it is much easier to provide in depth details like a novel. The third book of Montaigne is a set of essays titled as Comédie Humaine. The essays belong to literary species in which references to extreme fluctuations can be studied more effectively in a three-pole coordinated system. Poles include personal and autobiographical, pole of objective, factual and concrete and pole of abstract universalism. Major essayists remain at home in the neighborhood of one of the poles or in the neighborhood of any of the two poles. Some essayists write personally in the form of reflective autobiographies eying the world through anecdote and descriptions. Objective essayists do not write personally rather they include some scientific or a political content like, what a splendid, how prophetic do the generalizers utter! Greatest satisfaction is achieved by reading an essay making out the best from all the three worlds where the essay can find its existence (What is an essay, n.d).
What is an essay in the form of pedagogical tool?
Recently Essays are taking the form of backbone of an academic institution. Students are being taught how to structure an essay in order to enhance their skill of writing. Writing an essay is one of the criteria's for selection of an applicant in different universities (Ando et al, 2019). What is an essay used for? In order to check any comprehension, essays have been used as a judgment tool in secondary as well as tertiary education sector. Student may be asked to write an essay providing an explanation, commenting upon or assessing the topic to be studied. Essays are written with a formal tone by avoiding the usage of first person.
Different essay types
Essays can be of different types which will be encountered during your academic studies. These essay types provides an update about the mood of the writer. The choice of essay depends on the instruction being given by your professor. The below points will provide an overview about different types of essays and what is an essay outline.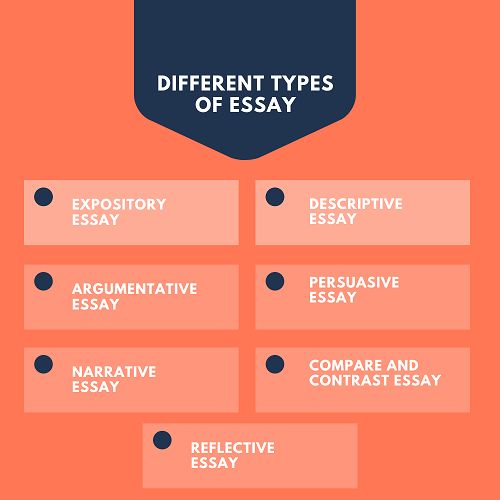 Essay having five paragraphs: When a student is into learning how to write an essay, the first technique he learns is how to write a five paragraph essay. What is an essay without introduction? Essays will always have an introduction with a clear thesis declaration. It lays the foundation for the readers to understand what they would be learning. The body would be divided into three paragraphs and each paragraph will explain the thesis along with some supporting evidence. What is an essay without conclusion? An essay cannot be written without a conclusion. The last paragraph should be the conclusion which will re-iterate and summarize the discussion made initially specifying the thesis statement. But this format has had controversies attached with it (Warner, 2018). One set of people support this pattern of writing the essay as it helps a student to frame his ideas in a clear manner but the other set highlights that the structure is very inflexible and repetitive.
Academic essay: Essays to be written while pursuing academics can be longer with a 2000-5000 word limit and to write such essay becomes tough. When the word count is huge it leads the students to question, 'What is an essay, is it a literature review?' The students are unable to organize the essay leading the essay to lose its connection between each paragraph. Readers are not attracted to read a lengthy essay if the title and introduction is not eye catchy (Hashim, 2018). Such longer essay may begin with a summary of different literatures being written on the same topic which is termed as literature review. Longer word count essay may contain a definition of words and group of words related to the title. Almost all the educational institutions prefer and recommend references to be used in an essay. What is an essay without reference? Nothing, but a piece of statement which has no authenticity. The facts are supported with citations which help a teacher or a peer scholar to verify the facts and statements made in the essay to explain the topic. When a professor wants to test a student's capability of writing and presenting his thoughts in an organized manner, he asks him to write an essay. Intellectual ability of a student is tested through a written essay.
Descriptive essay: Descriptive essay provides a powerful picture of an individual, his location, objects, occasion or an argument. Descriptive essay should not provide a mere description rather a reader while reading the essay starts to imagine the items being mentioned in the essay (Nurley, 2017). Involving the reader can be done in the form using content related to senses basis which the readers can comprehend the feelings and emotions undergoing within the writer.
Narrative essay:
Narrative essay is a way of describing events written basis first person pronouns. It may describe a past event or a future event. When you have a question, 'what is an essay based on pronouns?', the answer is narrative essay. This essay type develops the character of a person in the form of different incident descriptions and reflections (Altshuler, 2016). The narrator's view point and how he has been influenced can be identified through a narrative essay. The idea behind writing a narrative essay is to involve the readers in such way that they start to believe being one of the characters.
Compare and contrast essay: The principle reason behind writing a compare and contrast essay is to establish a relationship across more than one thing. The reason behind writing such an essay is not to state the clear distinctions rather some unknown similarities and differences. Thesis should specifically mention about the motive behind writing the essay whether the writer would be comparing, contrasting or building similarities between both the articles. The subject being compared in the essay should be connected to each other but the connection should not be obvious.
Persuasive Essay:
What is an essay? It is the act of persuading a reader in order to accept a claim or an opinion made by the writer is referred to as persuasive essay. The purpose behind writing the essay is to persuade the reader to believe that the authors view point is fair and correct (Stab & Gurevych, 2016). This type of essay will include arguments from each side. The style of writing involves grabbing and holding back the reader's attention with the support of evidences.
Argumentative essay: An essay having arguments addresses some issues having clear disagreement. Arguments will always be supported with reasons. The paper sets out the important claim which is discussed basis some reasons making the claim to be true (Filho, do Prado, Ferneda & Nau. 2018). Imitation essay is an essay where the writer takes out the thesis along with idea and re-writes the content giving it a personal touch.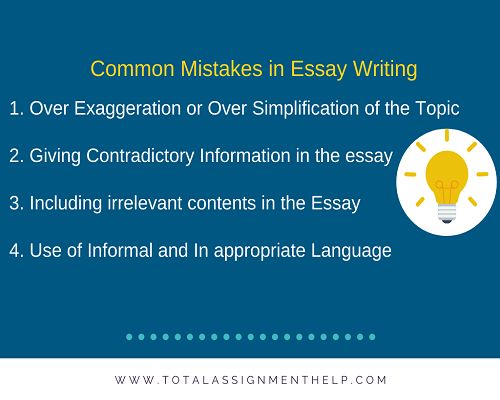 The content explained above details about what is an essay writing in English. The piece of writing has helped to understand the meaning of essay, the format of an essay, the structure of an essay and the tone of the essay. An essay should start with an introduction and end with a conclusion. Introduction will introduce the topic and the conclusion will summarize the entire essay. The articles discusses about the types of essays along with their features. Essay is not a random piece of writing rather the content written in an essay should demonstrate the central idea behind writing it. The paragraphs should have a smooth transition connected to one another. Each paragraph should provide new information related to the theme selected. What is an essay and its presentation can well be judged by going through the present article.