Australia is one of the most favoured countries amongst international students for higher studies. For this purpose the government continuously reviews and brings student visa changes Australia to keep the international students happy. Students from all across the globe prefer Australia for their studies because Australia has a peaceful political environment and offers the best education. In addition students also get a variety of job opportunities to boost their careers.
Due to the onset of the COVID-19 pandemic, the political, social, and academic scenarios of the countries all over the world have been affected. Keeping this in mind the government has made 5 important student visa changes Australia on 20th July 2020. These changes have been made specifically for international students keeping their studies and welfare in mind.
On 20th July 2020, Alan Tudge, Acting Minister for Immigration, Citizenship, Migration Services, and Multicultural Affairs, and Dan Tehan, the Minister of Education, published a Joint media release. In this Joint media release, they addressed issue of student visa changes Australia 'Supporting international students to support Australian Jobs.'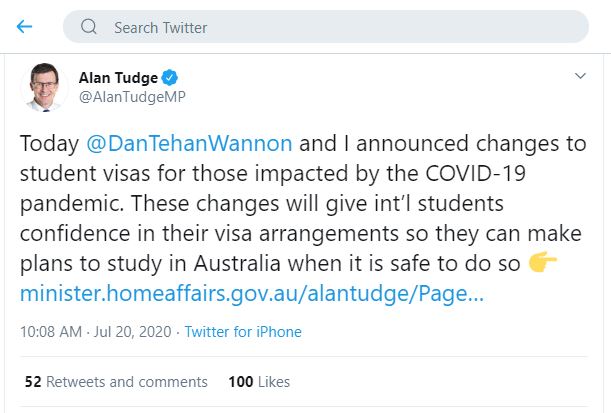 This press release was made due to the effects of Covid-19 lockdown which prompted most of the international students to move back to their home countries.
As international individuals make up for more than 250,000 jobs in Australia, the international students also contribute to $40 Billion annually.
Now the world is slowly coming back on its feet and trying to make measures to support their economies which took a serious hit due to the closure of international borders and nationwide lockdown. These changes will enable international students to plan their return to Australia and continue their studies which has been halted or moved to online
The first student visa change Australia is the government will recommence granting student visas in all locations launched outside Australia.
This means when borders reopen students will already have visas and will be able to make arrangement for their travels. This means if you apply for your student visa now you will actually be able to get your student visa or at least it will get assessed immediately and then you will get the result because of which the only thing that you have to wait for is the international borders to open and once borders open up then you can directly fly to Australia.
Whereas, otherwise you would have waited for your visa to come after the borders had opened up. It would take a month or two for it to be approved and then you would book your tickets and then you will come to Australia. So now because of these student visa changes Australia the whole process probably will be much convenient for students.
The second change is international students will be able to lodge a further student visa application free of charge if they are unable to complete their studies within their original visa validity because of Covid-19.
When you are granted a visa you're granted a visa for your study period and for any reason if you fail a unit or fail a subject then probably you won't be able to finish your studies in the visa duration and consequently you would have to extend your Visa.
Now because of the new student visa changes if any international student has been affected due to Covid-19 and that's why they couldn't finish their studies then they will not have to pay 500 or $600 to the government to extend their visas.
The third student visa changes Australia is that the new and existing student visa holders who study online outside Australia due to Covid 19 will be able to use that study to count towards the Australian study requirement for a post study work visa.
Now one of the requirements of post study work visa which is the visa that you get after studying here for two years generally people call it TR (temporary residency) or post study work visa. One of the requirements is that you have to be in Australia and attend classes.
Now as per the new student visa changes if because of Covid-19 if students couldn't return to Australia and they attended their classes online then that period will be counted to get there 485 post study work visa.
Fourth student visa changes Australia in 2020 is graduates who held a student visa will be eligible to apply for a post study work visa outside Australia if they are unable to return due to covid 19.
Now there might be a lot of students who were in their last semester and were enjoying vacation so they chose to go back to their home country and because of covid 19 they couldn't return so in this four or five months they finish their last semester and their visas would come to an end. Now what the government is saying is that one of the requirement of applying for post study work visa is that you have to be in Australia so all those students who couldn't return to Australia and their student visa is getting over they will be able to apply for post study work visa from their home country.
The last one of the student visa changes Australia 2020 is additional time will be given for applicants to provide English-language results where Covid19 has a disrupted access to these services. Additional time will also be provided to undertake biometric collection and health checks where Covid 19 has disrupted access to these services.
What this means is that when you want to apply for a student visa or you want to apply for any other visa you need to make sure that you have done health check-up or you have given PT because of Covid a number of these places were shut down. A lot of people who went for health check-ups, they were saying that we cannot allow these many people so there is a long queue and because of which a lot of people were on bridging visa and they were not getting their visa or to apply for another visa they did not have all the documents.
What the government is saying is that even if you don't have these documents they will provide you extra time so that you can actually go and get your health check-up done or wait till you get the dates for your exam.
With these student visa changes Australia has opened up its doors to international students who are allowed to feel safe in the country. This creates a lot of opportunity for international students to start or continue their studies in Australia. As covid 19 has disrupted the routine of most people across the globe, this joint media release has brought some peace and calm to those students who were worried about their future.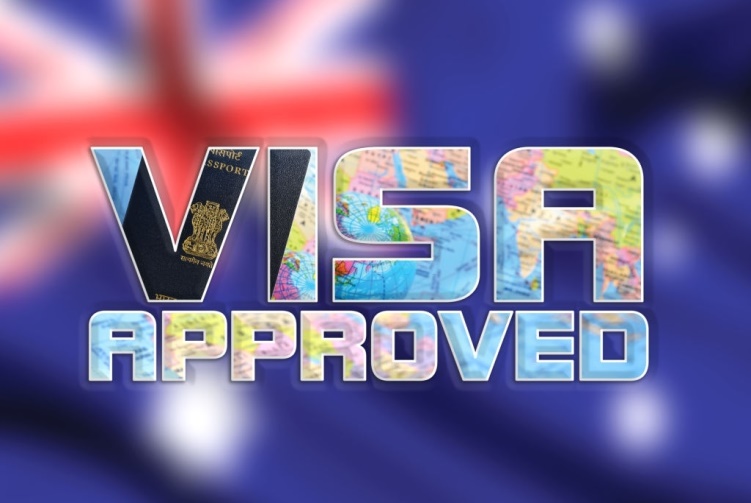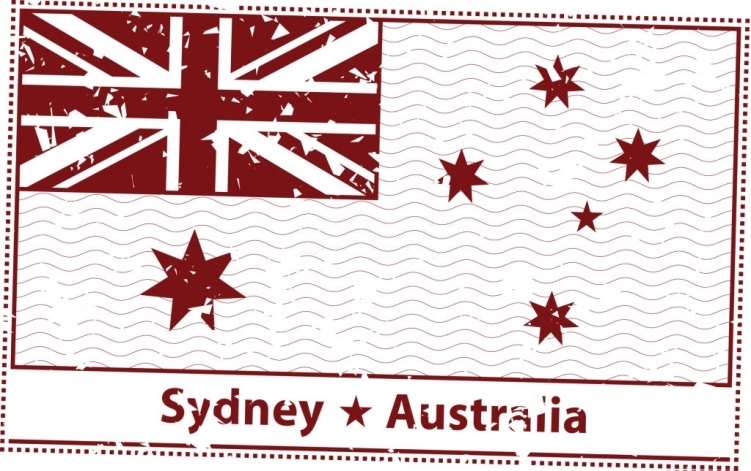 Total Assignment Help
Incase, you are looking for an opportunity to work from home and earn big money. TotalAssignmenthelp Affiliate program is the best choice for you.
Do visit : https://www.totalassignmenthelp.com/affiliate-program for more details
Total Assignment help is an online assignment help service available in 9 countries. Our local operations span across Australia, US, UK, South east Asia and the Middle East. With extensive experience in academic writing, Total assignment help has a strong track record delivering quality writing at a nominal price that meet the unique needs of students in our local markets.
We have specialized network of highly trained writers, who can provide best possible assignment help solution for all your needs. Next time you are looking for assignment help, make sure to give us a try.