The terms college vs university Australia are one of the most misunderstood words you'll ever come across, and you will definitely come across these two words numerous times in your lifetime. Therefore, it is important for all students, parents and teachers to understand the difference between the two!
This article will serve as your one final guide to understand the difference between college vs university Australia. This article will also help you in choosing which one would be better for your educational course or the studies of a loved one.
Difference of Meaning
To understand the meaning and functions of the two educational institutions, we must go back to the origins of the two words. Before we get into it, it is important to understand that the words, college and university might have different meanings depending on the cultural and historical differences of any particular place.
Both of the words, College and University originated from Latin and were adopted into the English language. The word university in Latin means a guild, corporation or a society, whereas the word collegium translates to a club, or a community. Therefore it is quite evident from the origins of the words that the word university has always been related to a much larger scope of education, in all aspects as compared to a college.
Historically, the word University was used during the Middle English period, circa.1300CE; however, the word college was not recognised much for the next 70 to 100 years. This proves that Universities have a much older heritage in the history of modern civilization, as compared to Colleges.
Apart from its historic significance, one other major difference between a college and a university is the size. Universities are substantially massive, than most colleges all around the world. In all aspects, from the size of campus, faculties, number of courses offered, and number of students.
Difference in Fees
We first look at how college vs university Australia are differ in terms of the fees. The tuition fees of a college as compared to a university in Australia. As the universities are much larger in size, and offer better and more larger range of services, therefore the tuition fee for any course at any level at an esteemed university will be much larger than that at a college for the same course.
Since a college is smaller in size as compared to a university, they offer lesser number of courses , and have limited faculty and services, therefore they are able to offer much less tuition fee for students.
The average fee at any college in Australia for an undergraduate course ranges from 7000 AUD to 20000 AUD, whereas, a University may ask for a tuition fee ranging from 15000 AUD to 35000 AUD, depending on the size, services, and the reputation of the University.
This difference in fees can be of significance to international students studying in Australia, especially to those students who are bearing all of the cost of tuition fee by themselves and are coming from a country whose economy is below that of Australia's.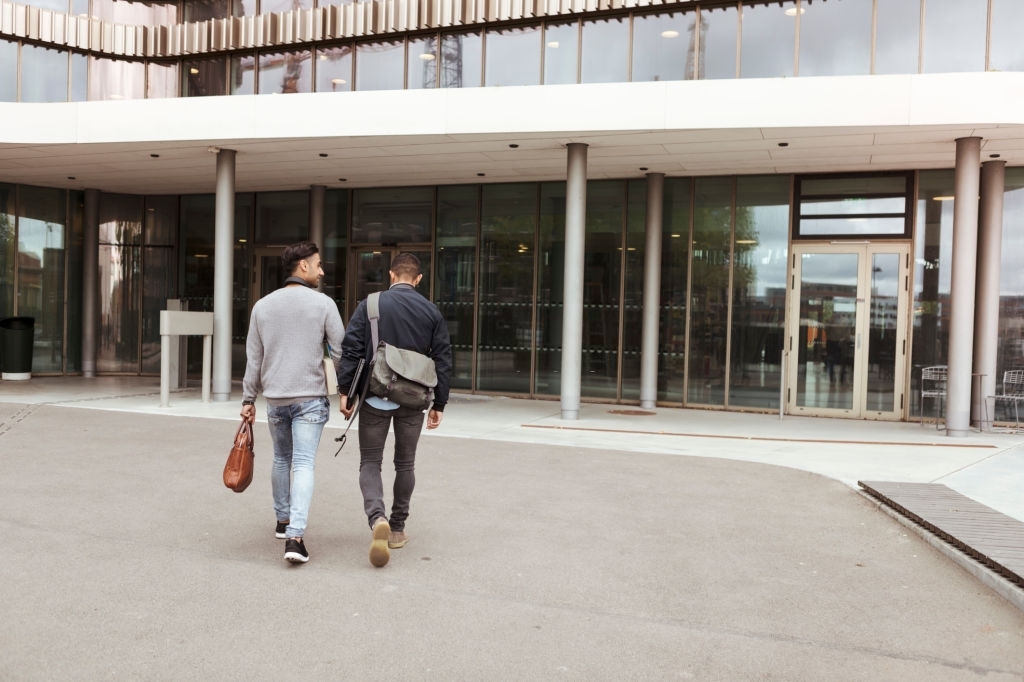 Difference in Campus Size
A college campus is quite different to a university campus. Since a college offers only a limited number of courses and services, therefore it requires a comparatively smaller infrastructure. Whereas, a university offers a multitude of courses at the same time and inside the same campus, students in undergraduate courses, associate course, masters course and even a Doctorate course study in the same campus simultaneously.
In addition a university offers a wide range of courses from different fields and disciplines. Students studying arts, commerce, engineering, psychology, and other academic fields may co-exist in the same university. Whereas, most colleges do not offer such wide range of course, hence they need lesser number of buildings, faculties and size of campus.
Difference in Lifestyle
This is a major factor affecting most of the students in their choice of educational institution. There is a huge difference in the lifestyle a student is exposed to when they start their course. Since a university offers a wide range of courses, therefore a large number of students from all different fields attend their classes. A student studying in a university gets the opportunity to learn about a world of different disciplines, careers, professions and much more.
There is a much wider range of diversity in lifestyle in universities as compared to colleges. This helps in the personal development of students and provides them a more enriched overall university experience. This helps in exploring ones interests and expands their skillset tremendously while studying. Many universities allow students change and adopt new classes to learn additional skills as per their interest. A student studying in a college may not have such possibilities available to them.
Other Differences in college vs university Australia
The above difference which we have mentioned so far, mainly discuss the more obvious among them which you can identify as soon as you step inside the gates of either one of those institutions. Some of the differences in college v universities in Australia, which is very important for a student to understand before taking admission in either of the institutions.
Students studying in a university get a higher exposure to the various academic and professional fields as compared to a college. This is why a student who completes their education from a deemed university, get a higher preference and larger number of job opportunities from employers over candidates who complete their education from a college.
In addition to advantages during job search, many universities which are accredited by an authority having universities in various countries of the world, allows students to explore more job opportunities in different countries of the world. For example: Various universities in Australia are accredited in USA as well, therefore, students studying in these universities will have a much easier time when they approach employers in USA for suitable job opportunities.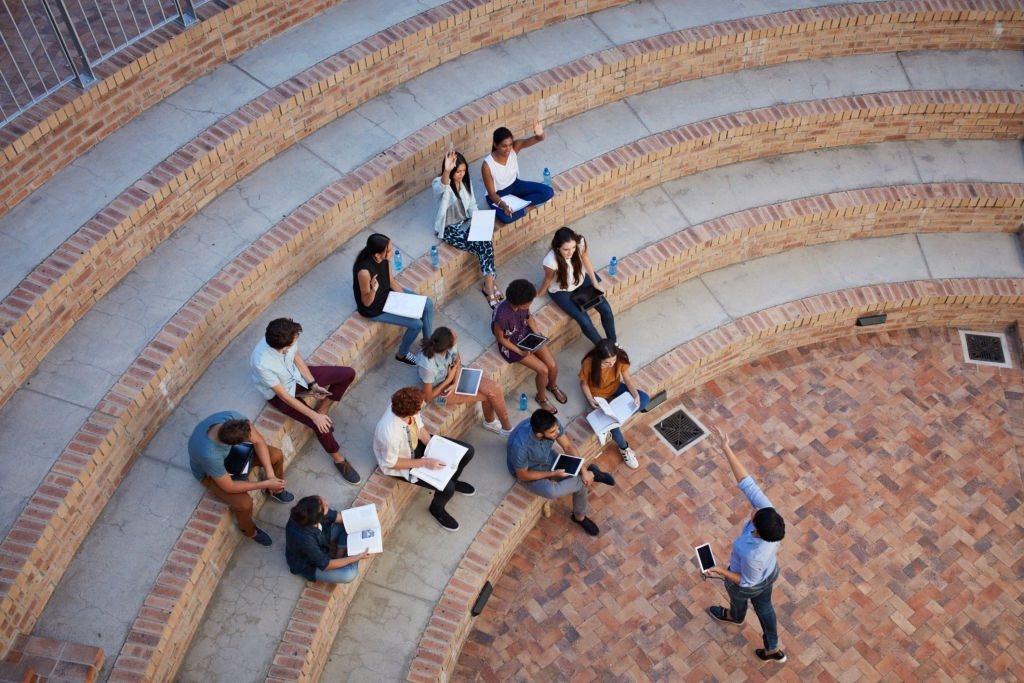 How is an Institute classified as a University?
For any organisation or educational institution to become acknowledged as an independent University, it needs to fulfil and hold the following status for a minimum of five years:
Accreditation
Organisations must validate and accredited by the state, and national government Australia. It must hold a valid licence from the authorities, for the educational services and degree provided by it to hold significance. In order to get accreditation from the authorities, university needs to strictly monitor its curriculum for the different courses as per the educational framework of Australia.
Resource Capital:
As mentioned above, a university offers a wide range of courses to students; therefore it needs to be financially stable enough to facilitate the accommodation of all the students within the infrastructure as per the guidelines and standards. A university needs to justify the fees they ask from the students, by providing the quality of educational and other extracurricular services.
Programs Offered
As it is a main differentiating factor between a college vs university Australia, it is important for an educational institution to offer multiple courses for different levels of education programs. As per the standards set by the Australian government, a university must provide undergraduate bachelor's as well as a graduate master's course in at least three different academic fields and disciplines.
Organised Administration
For any organisation to work efficiently, it needs a standard organised framework which oversees all of the operations and activities. It's more important when it comes to undertaking the responsibility of providing education to thousands of young students. The capability of the organisation to manage staff, including the various academic departments, faculty, laboratories, and other facilities is ensured.
Only when all the above criteria is fulfilled by an educational institution as per the standards set forth by the authorities, consistently for five years, can the organisation be allowed to become a deemed university.
In conclusion, one major difference between college vs university Australia is simply the size and the number of courses they offer. It is because of this that other factors are influenced. In order to pick the best institution for your education you must consider your specific requirements and capabilities. However, for most students, we would recommend to opt for University education despite its higher tuitions fees.
It is preferred because of the facilities and the exposure that a student gets while studying at a university for the entirety of their course duration. The benefits you get at a university manage to justify the gap from a college tuition fee. A degree from a university holds a greater value for students during a job interview, only because of the fact that a university student acquires various other skills during their course duration in addition to their major.
We find only one scenario where choosing a college education over a university education can happen, apart from the fee gap, is that if the student plans on returning to their home country once after the completion of their course. In that scenario, the benefits of a university education are under powered by the college education considering the huge difference in the tuition fee and in the debate college vs university Australia; college is on a winning side.
Total Assignment Help
Incase, you are looking for an opportunity to work from home and earn big money. TotalAssignmenthelp Affiliate program is the best choice for you.
Do visit : https://www.totalassignmenthelp.com/affiliate-program for more details
Total Assignment help is an online assignment help service available in 9 countries. Our local operations span across Australia, US, UK, South east Asia and the Middle East. With extensive experience in academic writing, Total assignment help has a strong track record delivering quality writing at a nominal price that meet the unique needs of students in our local markets.
We have specialized network of highly trained writers, who can provide best possible assignment help solution for all your needs. Next time you are looking for assignment help, make sure to give us a try.