A handful names come to mind whenever anyone talks about studying abroad. No matter where your country of origin is, there are only 3-5 options to choose from when it comes to international education. These top countries for international education are US, UK, Canada and Australia. It is because they are the most popularly chosen countries by the majority of students for international students. In the present article, we will only look at Canada vs UK for international students as these are the only two countries which confuse students.
There are many other international countries where students can pursue their university education; however, Canada vs UK for international students are the two most competitive countries to choose from when it comes to university education. It is because of the large number of prestigious universities that are situated in these two countries. Out of the top 100 universities of the world, the UK alone houses 18 of them including, the University of Oxford, University of Cambridge, and Imperial College of London. Whereas, Canada has just over 3 internationally renowned colleges in the 100 list of universities, including the University of Toronto, McGill University and the University of British Columbia.
Pursuing your education abroad is a huge step and requires great investment; therefore, you need to do proper research and have all the information before you can make your decision. The guide on Canada vs UK for international students covers different aspects which you must consider before selecting a country to pursue your education from.
In this blog, we offer a comparison between Canada and UK on the following criteria:
Tuition Fee
Cost of Living and Accommodation
Significance of Education
Career Prospects
Visa Application and Immigration Laws
So let's get started!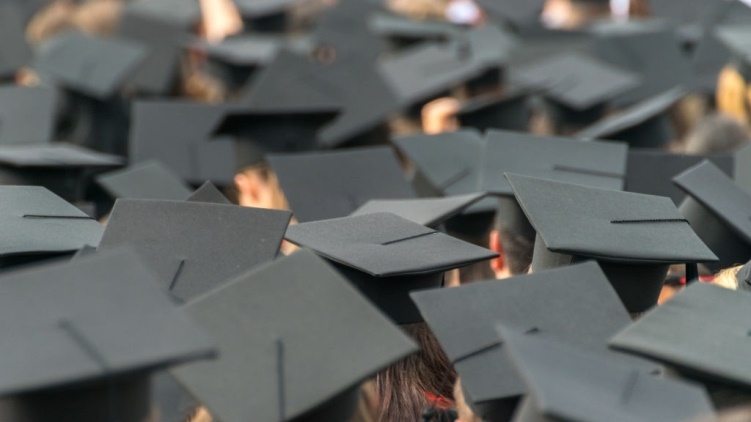 Tuition Fee
When it comes to choosing between Canada vs UK for international students, it is very important to take the tuition fees into consideration. Higher education doesn't come cheap, especially when you're planning to pursue it from an international country.
The average tuition cost in UK for undergraduate courses range from $15,000 to $30,000 per year. Whereas, a two-year post-graduate course in the UK will cost you $15,000 to $30,000 per year.
The average tuition cost of undergraduate courses in Canada ranges from $10,000 to $25,000 per year whereas, for a post-graduate degree in Canada, the tuition fee ranges from $15,000 to $35,000 per year.
Although both the countries offer cheap and expensive universities and colleges to choose from, however, if you wish to go for a university with cheaper tuition fees, then we suggest you explore the various colleges in Canada.
Accommodation and Cost of Living
Apart from tuition fee, accommodation and the living costs are the most important financial factor to consider when choosing between Canada vs UK for international students. Finding the right accommodation alone is a huge task for international students, and when you pile on additional daily expenses on top of it, the total amount becomes as high as the tuition fee itself.
The average cost of living in the UK is the most expensive, and ranges from $18,000 to $20,000 per year, including accommodation, groceries, and travel. The amount may go lower or higher depending on where you live, for example, the cost of living in most metro cities in the UK is quite high, whereas if you are living on the outskirts or away from the city, then you may find cheaper accommodation.
Canada offers the most pocket-friendly living costs to international students. The average cost of living in Canada ranges from $7,000 to $11,000 per year. The amount is considerably cheaper than the UK and combined that with the lower tuition fee, the difference becomes quite significant. In addition, the apartment and dorms in Canada are on an average much more spacious than the UK for the same amount.
Additionally, you cannot make any compromises when it comes to tuition fee, you can, however, change your lifestyle a bit and reduce your accommodation and other costs of living abroad. It might enable you to pursue your education at your dream college if you have any budget constraints.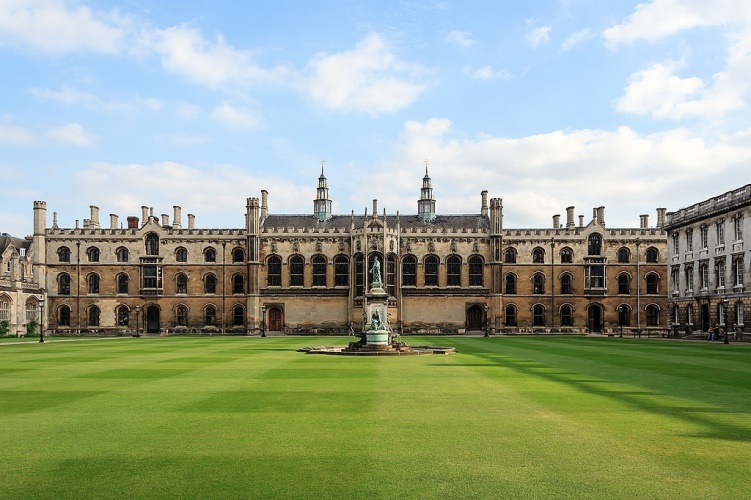 Significance of Education from Canada vs UK for International Students
It is an important factor to look for when choosing between Canada vs UK for international students. Most students overlook this factor, but it is very important to understand what your educational qualification will amount to, once you've finished your education.
It is noticed that most of the universities in the UK are much older than universities in Canada. The UK has a rich background in the field of academics, engineering and technology, art, music architecture and innovation. The UK has given rise to some of the world's most leading personalities, such as Isaac Newton, Stephen Hawking, Charles Darwin and many more.
The rich heritage makes the UK one of the most sought after places to pursue your education from. In addition to the famous personalities, UK is also home to some of the world's leading and one of the world's oldest educational institutes. Below is a list of some of the oldest universities across the UK:
University of Oxford (1096)
University of Cambridge (1209)
University of St. Andrews (1413)
University of Glasglow (1451)
University of Aderdeen (1459)
It doesn't necessarily mean that if you pursue your education from Canada, your degree will have a lesser value. Colleges and Universities in Canada are also quite popular among international students, as Canada offers courses in Business, Engineering, Nursing, Agriculture, Computer Science, Mass media and Hospitality. Canada has also given many great inventions to the modern world. Though the universities in Canada may not be as old as many institutions in the UK, however, they are equally prestigious and are ranked quite highly in the top universities of the world. Below is a list of some of the oldest educational institutes in Canada:
University of New Brunswick (1785)
University of King's College (1788)
University of Toronto (1827)
University of Manitoba 1877
University of Western Ontario (1878)
Career Prospects
Majority of the students who go abroad to pursue their education from a different country tend to get settled over there, soon after their education is finished. No matter if you plan of settling in another country or if you wish to come back home afterwards, you must consider the career prospects Canada vs UK for international students have to offer.
After you complete your education in any country abroad, you will be able granted a post-study work permit, which will provide you to have some time to get your career started. This time allotted to on your post-study work permit varies from country to country and keep on changing. So you need to stay up to date with the current conditions of the country you are planning to attend college at.
In the UK, the post-study work visa gives you 6months to work in the UK after graduating from your university. In order to keep working in the UK after the post-study work visa, you need to apply for a tier 2 Visa. In order to apply for a tier 2 visa, you must have a minimum of $20,500 annual wage. A tier 2 visa allows you to work in the UK for up to 5 years after your graduation.
Whereas, in Canada, students can work for up to 3 years depending on their course, after graduating from university. The post-study work permit in Canada allows students to find work in any field of their choice.
When speaking about career prospects, it is important to note the average salaries provided in Canada vs UK for international students. If you're working in the UK after your graduation, your average salary may range from $35,000 to $37,000 per year. Whereas, Canada offers an average salary of $37,000 to $40,000 to international students after graduation.
The difference may not seem much, but considering the investments made for the duration of your course while paying your tuition fee and living costs, this amount can play an important role. It is because, in addition to having cheaper tuition fee and cost of living, Canada offers a much higher salary on an average, whereas, the UK has a much higher cost of living and tuition fee, and provides a lower average salary.
Visa and Immigration Laws
The last and the most important factor that comes into play when choosing between Canada vs UK for international students study is the process of Visa application and Immigration. A lot of the students to pursue education abroad and continue to work there have a plan of staying there for some time and possibly get a permanent residency.
When we talk about settling in UK, the process is a little tougher as the UK government is quite strict when it comes to immigrants from non-EU countries. In addition, the visa regulations and policies keep on changing due to the political shifts in the country. It makes getting a permanent residency in the UK that much more difficult.
However, this prospect is quite a different from Canada. Canada is a very vast nation and has a small population of people living there. Therefore, the Canadian government openly welcomes skilled individuals who wish to pursue their education in Canada and work there on a Post-graduation work permit. During their post-graduation work permit, people can apply for a permanent residency as well. The government regulations and laws for getting a permanent visa in Canada are quite welcoming and fairly simple to get.
Therefore, you must prepare well and stay up to date with the latest news and updates regarding changes in visa conditions. You can visit news portals such as today news post to learn about the latest developments regarding immigration and student visa guidelines.
In addition to these factors, there are some other possible considerations that you must take into account while choosing between Canada and UK for international students. These factors range from:
Climatic conditions
The speciality of the particular course you want to pursue
Number of students studying there from your origin country
Cultural values
Racial profiling
Social Security
Economic considerations
The information related to all these factors in easily available on the internet or you can also talk directly to the university you wish to apply for, and they have a special department of individuals who handle queries made by international students.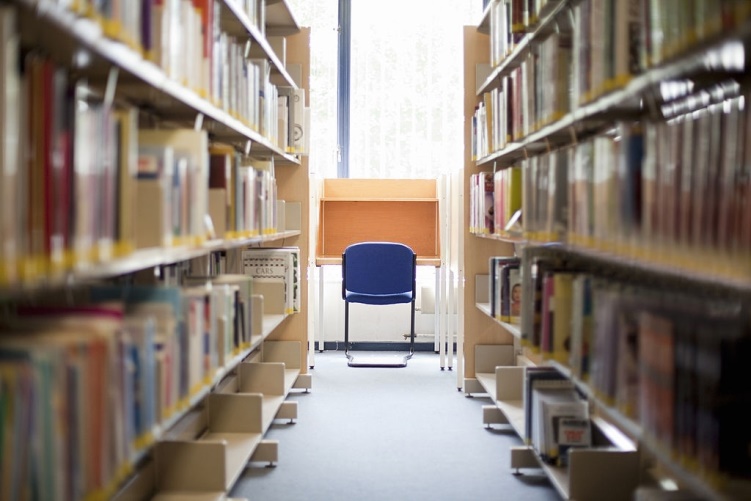 Scholarships at Canada vs UK for international Students
There is one last factor that you may want to give special attention to, which Scholarships. As most international students come from countries who have a weaker economy than the UK or Canada, scholarships are one of the best ways to guarantee your safe and smooth arrival at any of those countries. Both Canada and the UK have many private as well as government-sponsored scholarships to choose from you can apply for. Below is a list of most popular scholarships offered in Canada and UK.
Scholarships offered in the UK for International Students
The Chevening Scholarships
Euraxess UK
Charles Wallace Trust Scholarships
Cardiff Business School India Scholarships
British Council GREAT Scholarships for Indian Students
The Commonwealth Scholarships
The Royal Society Grants
UK – China Research Partnership for PhD Studies
Scholarships from British universities
The Global Study Awards
Scholarships offered in Canada for International Students
Waterloo International Master's Award of Excellence
International Research Linkages funded by Foreign Affairs and International Trade Canada
University of British Columbia Scholarships for International Students
Lester B. Pearson International Scholarships
Vanier Canada Graduate Scholarships funded by Government of Canada
Canada Asia-Pacific Awards (CAPA)
Carleton Prestige Scholarships.
Winnipeg President's Scholarships for World Leaders
Banting Postdoctoral Fellowship is funded by the Government of Canada
Sauvé Scholars Program by the Jeanne Sauvé Youth Foundation
You can find detailed information on all these scholarships on their official website, or directly from the university websites.
Conclusion
In conclusion, it is appropriate to say that both countries have their merits and demerits. On the one hand, the UK offers the best educational courses and is home to the world-leading universities. Whereas it is also quite expensive when it comes to tuition fee, and cost of living, in addition, the UK offered lower initial average salaries.
On the other hand, the universities in Canada may not be as old as the UK, how they are also among the world's most renowned universities. Furthermore, the average tuition fee and cost of living in Canada is much lower than the UK and offers a better salary to graduates.
Therefore it all comes down to personal priorities and preference when choosing between Canada vs UK for international students. As education from the UK is more expensive but holds a greater value as the universities and their courses are more prestigious, whereas, universities in Canada are not that popular as the UK, but their total cost of living, tuition fees and political reforms help make it more suitable for international students.
Total Assignment Help
Incase, you are looking for an opportunity to work from home and earn big money. TotalAssignmenthelp Affiliate program is the best choice for you.
Do visit : https://www.totalassignmenthelp.com/affiliate-program for more details
Total Assignment help is an online assignment help service available in 9 countries. Our local operations span across Australia, US, UK, South east Asia and the Middle East. With extensive experience in academic writing, Total assignment help has a strong track record delivering quality writing at a nominal price that meet the unique needs of students in our local markets.
We have specialized network of highly trained writers, who can provide best possible assignment help solution for all your needs. Next time you are looking for assignment help, make sure to give us a try.
Looking for Assignment Help from Top Experts ?
Get the best Assignment Help from leading experts from the field of academics with assured onetime, 100% plagiarism free and top Quality delivery.