When you are tasked with a project, the first thing you should do is to understand the topic on which the task is based. Understanding and getting clarity about the topic is the first step towards solving or writing a project. A demonstration speech is also called as demonstrative speech wherein the audiences are taught from an expert's point of view. Audiences are of the view that the expert delivering the speech has a command over the topic, so they make themselves ready to listen and learn something extraordinary. Different demonstration speech ideas can be taken by the expert from any field of study.
Explain a demonstration speech
A demonstration speech is considered as the easiest and simplest form of speech which is very common in schools. The demonstration helps the student to understand and present something before an audience. It is one of the types of informative speeches available, which gives the students to improve their analytical and writing skills. Some of the good demonstration speech ideas can help the student to engage and inspire the audience to believe in the idea and the points presented in the speech. There is a step by step details, which helps the audience to understand the idea behind the demonstration speech. Writing an essay is different from writing demonstration speech ideas, so it's better to check different samples of demonstrating speech writing before proceeding with its delivery.
Demonstration speech, as the name suggests, is all about demonstrating something. The presenter of the demonstration speech ideas uses different visual aids to explain or show the process. These aids can be in the form of signs, drawings, images, PowerPoint presentations, graphs, charts, info graphics, etc. Demonstration speech ideas form a basic part of our professional lives when we are supposed to talk or asked about a certain product or any changes that can be brought in an existing plan. It can be very helpful while demonstrating some electronic or similar products.
It is you as a student who has to decide what topic to choose for a demonstration speech ideas. If you choose a topic from your field of study, then it will not be difficult for you to deliver the perfect demonstration speech. If you belong to a technical field like mechanics, then there may be some difficulty in demonstrating the ideas.
Choosing the correct topic and using the best demonstration speech ideas
For any speech to be a hit in the audience, the topic plays an important role. Topic selection can depend upon the subject of the lecture or on the type of audience. Every subject has a different set of lessons so you can choose one as per your convenience.
In this section, we will find out certain tips for choosing the correct demonstrative speech topics.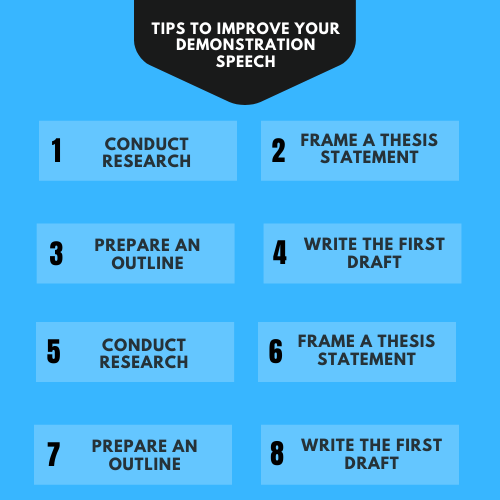 Preferred topic: Always take a topic which interests you and the one in which you have some sort of knowledge. When you yourself are not interested in a particular topic then in no way you can encourage or attract the audience in hearing your speech. You can use the best demonstration speech ideas for an interesting topic, but still, you may not be able to garner the attention of your audiences. When you are well aware of the topic, then it will be easier for you to explain and provide a response to the questions put across by the audiences.
Background research: The foremost step to choose the correct topic is to conduct research. You may be aware of the topic but delivering a speech on a topic requires more awareness about it. You need to be creative to attract the attention of the audience, and this can be done only when you are aware of what is already available. You can conduct a Google search on the topic and jot down the important points while conducting the search. You can bookmark some important resources or save some links which can be used later on.
Type of audience: You can search Quora, Reddit or similar other platforms to find out the type of questions is being asked by the audiences on similar topics. It will help to prepare yourself for any question which is thrown at you. You can also take the help of surveys or questionnaires to understand the hobby or interest of the audience.
Be innovative while choosing demonstration speech ideas: Do a quick search and analyze the points which were not covered by other people. There may be a possibility of less information being available on your chosen topic. If you are unable to come up with an innovative speech topic, take help from a different speech writing websites. But do not go on to them in the first instance, try for yourself.
Brainstorming ideas: Once you are done with your research and simultaneous analysis of the audience, start writing the ideas that cross over your mind. Do not limit yourself to a handful of demonstration speech ideas and do not judge whether the ideas are perfect or not. After you have prepared the list, re-look at the ideas and choose the appropriate topic which tempts you to give a speech on it.
Time and the setting: Speeches are usually not too long when it is a part of an academic assignment. Choice of the topic also depends upon the duration of the speech available to each orator. If the time is short and you are selecting an exhaustive topic, then there is a greater chance of some important points being missed, or you would not be able to adjust those points through any of the demonstration speech ideas. The same issue may arise if the duration of the speech is long, and you have selected a very specific topic. In such situations, you may end up wasting a lot of time. The setting of the place where the speech has to be delivered is another factor to be considered while choosing the topic. If the speech is to be delivered in a classroom, then the topic should relate to some classroom teachings. If the speech is to be delivered in a public hall, in the open air or in your living room, then the topic may relate to anything like any global concern, remembering somebody, etc.
Handy demonstration speech topics
As previously stated in this demonstration speech ideas paper, choice of topic, and its difficulty level depends upon the subject that you choose. Giving a speech on a topic which is unrelated to the audience is just a waste of time. In the below section, a set of topics have been provided from different genres which can help you while making a decision.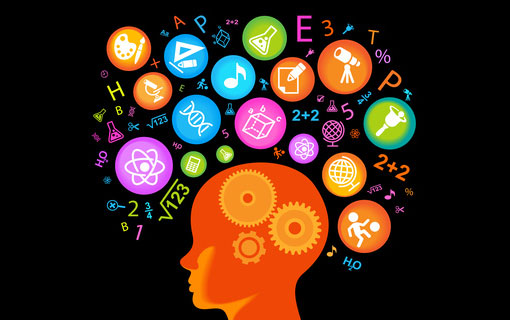 Demonstration speech topics for students:
How to write an intriguing research paper?
How to learn swimming?
How to organize a successful party?
How to make a personal collage?
How is yoga beneficial for good health?
How can old articles be reused for home decoration?
Why is it necessary to control your breath while singing?
How to write a perfect letter?
How to get the correct yoga posture?
How to use the content of a published article without inviting any copyright issue?
Demonstration speech topics related to food:
How to select the best wine?
How to make a perfect soup?
How to bake a perfect cake?
How to make a sweet dish without adding sugar?
Ways to make a cake without using an oven
How to make a dalgona coffee?
How to make a pizza without using an oven?
How to make hummus at home?
How to use honey in a sweet dish?
How to bake cookies without an oven?
Demonstration speech topics related to business:
Ways to live without doing anything
How to choose the best search engine for jobs?
How to utilize time while working from home?
How to hire the right people for a particular job position?
Ways to maintain positivity while working from home.
How to encounter losses without reducing the workforce?
How to start your business?
How to use social media to promote your business?
How to love the job that you are doing?
How to maintain a healthy environment in the workplace?
Demonstration speech topics related to the environment:
How can an individual play a role in reversing global warming?
How to remain healthy in this degrading weather conditions?
How to choose environment friendly products?
Ways to adapt climate change.
How to maintain a sustainable future?
What the use of greenhouse gases?
What are the effects of global warming?
How to plant vegetables by using waste products?
How can you save water?
What can be done to control forest fires?
Demonstration speech topics related to sports:
Ways to learn skateboard
How can you maintain balance while surfing?
How to choose the right sport for physical activity?
How do playing card games affect our minds?
How can you maintain your stamina while running a marathon?
How to fix a puncture?
How to avoid injuries while playing football?
How to build team spirit in any sport?
How to motivate children to play outdoor games?
How to fly a kite, keeping in mind the safety norms?
Steps to writing a successful demonstration speech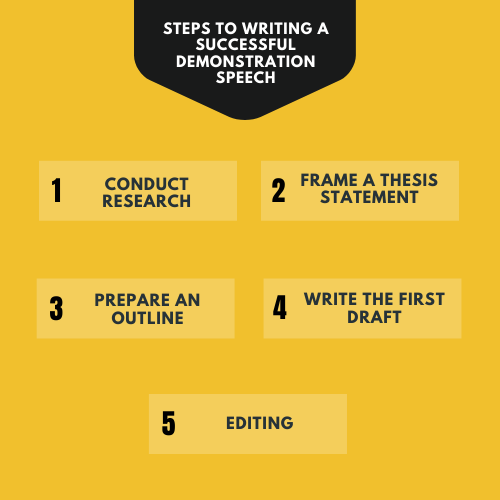 Conduct research: When the topic has been selected, conduct thorough research. Go through articles available on the internet, check newspapers or government articles, etc. Read all the materials, make notes or create charts and tables. It is necessary to back your facts with data as it helps you to establish the authenticity of the fact stated.
Frame a thesis statement: Adding a thesis statement is an important part of the speech. It helps you to state your position on the topic selected. It also helps in establishing the arguments to support the ideas. A thesis statement helps the audiences to be informed about the topic from the very beginning. The statement should be descriptive to give a clear picture of the topic.
Prepare an outline: Preparing an outline for all types of written work in an academic career is an important task. It is not only useful for essay writing, but it can also be used when you are tasked with the delivery of a demonstration speech. In case you are a novice, preparing an outline may seem an added task. But in reality, an outline helps in organizing your thoughts and move ahead in the correct direction. In order to keep the demonstration speech easy and simple, an outline is necessary after the research has been conducted.
An outline is a rough idea about the things to be covered in a piece of writing. You are not supposed to follow any specific format; you can be flexible. Three elements are to be included, which are introduction, body and conclusion. An introduction will have the thesis statement or a short anecdote which can hold back the attention of the audiences. The body will consist of a demonstration of the topic with the help of data and demonstration speech ideas. The conclusion will summarize the ideas and reinstate the thesis statement.
Write the first draft: Once you have prepared the outline, jot down all the ideas related to the topic in the form of a draft. Here you need to follow the structure as stated in the outline. Do not consider this draft as the final one so you can commit some mistakes.
Editing: It is the last step to be undertaken before the delivery of the speech. At this stage, you are supposed to give a thorough reading to the written speech. You need to check all the minute details which include checking the punctuations, grammar, formatting, insertion of sources at appropriate places, etc.
How to make a demonstration speech, a speech to be remembered?
Understand the audience: Consider the audience as the people who have similar concerns like you. Through the demonstration speech topic, they believe that all their concerns will be addressed. They are looking up to you for some help, and you need to address their concerns in the form of different demonstration speech ideas.
Using credible sources: Merely speaking on a topic does not convince a person, you need to add facts and data in order to provide a convincing speech. You can use statistics, numbers, and survey details to provide authenticity to the facts presented. You can use scholarly articles which include peer-reviewed sources. Avoid relying on blogs or other internets articles which do not come from an authentic source.
Using simple language: Do not use jargons or any technical terms as it may be difficult for some people in the audience to interpret the terms used in the speech. Keep it simple and casual. It will be better if you start your speech in chronological order. In this way, you can update and refresh the audience's mind about some past events.
Make eye contact: Write your speech in a format which will help you to make eye contact with your audience. The tip helps in convincing the audience and reflects confidence. Be clear and straight and do not get involved in giving hints. Consider the audience as your friend.
Impart knowledge: Demonstration speech should not be about something that the audience already knows about it; rather, it should be about some new ideas or inputs related to the topic which very new for the audience. The audiences look for learning about something they do not know.
Using Powerpoint presentation: There may be times when would feel taking a break, but in a live demonstration speech, it isn't possible. You can use powerpoint presentation in your speech in order to shift the focus of the audiences from yourself. It will help you to relax, and the audiences will also enjoy and understand the point being made by you.
Using visual effects: Apart from the PowerPoint presentation, you can also take help of graphs, pictures or videos to provide a clearer picture. The addition of visual effects will not only be a visual treat for the audiences, but it will also attract them and will make the session an interesting one. Adding visual effects in the form of demonstration speech ideas will also make the audiences believe in the facts stated.
Take help from the audience: You can always take some help from your audience. Taking help does not mean that you are asking one of them to hold back any of the props that you would be using in the demonstration speech. Doing something like this will definitely offend the person being asked to so and some other people in the audiences as well. In speeches related to some making some recipe, you can definitely ask one of the audiences to try what you are demonstrating to prove that it is really easier to do.
Take regular breaths: There are people who can judge your confidence by the type of your breathing. So be calm and take a regular breath during the demonstration speech. You can practice your breathing before delivering the actual speech. You can take help of some yoga or meditate to calm down and control your breathing. Do not take long breaths or try to hold back your breathing.
Enjoy and be funny: If you think that your speech is monotonous then you should look for some activities which can hold back the attention of the audience. Be it any topic whether a serious one or a humorous, you can be funny. It will not only help in relaxing the audiences, but you will also enjoy the speech. You can take help of jokes but note that they do not offend anybody in the audience.
Components of demonstration speech
As stated previously in this demonstration speech ideas paper, demonstration speech can be of any duration. But the main catch here is you need to take out some time in between the speech to demonstrate something to the audience related to the topic. So it is always recommended to use some sort of visual aids in the speech. You need to consider the fact that the topic selected is appropriate for the audience you intend to deliver, and it is well approved by all.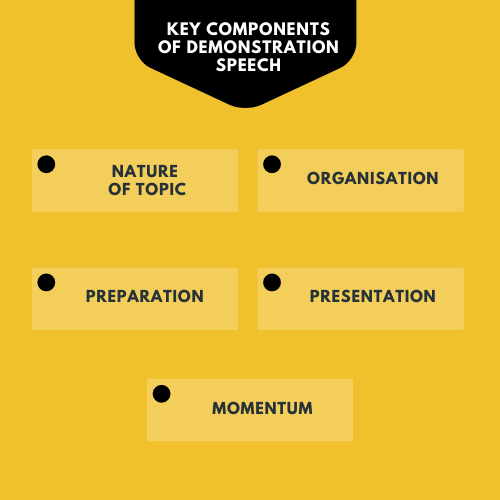 Nature of speech: Demonstration speech can be used to present before the audiences about something which can be made like a craft, some food, easy decorative items, a gadget, etc. If your speech relates to some process, you can play a quick game, try repairing something, etc. If you want to show how a thing works then you can showcase a part of the car, talk about software or machine.
Choice of topic: Take a topic of your interest which can be shared with the audience within the time frame specified. Do not take a topic which is too technical or involves a number of steps. The topic must be such which can be shown to a large audience and which can expand their knowledge.
Organization: Do not involve long discussions in the speech. You can divide your time by discussing two to five main points about the topic rather than involving a series of steps. When you are about to move on from one topic to another, you need to provide a clear indication of the same.
Preparation: Prepare yourself beforehand for e.g. test the mike, the AV or the functioning of any equipment that you would be using in your demonstration speech topic. You need to practice with the props that you would be using in your speech. Lay all your props related to demonstration speech ideas at a place which can be seen by all the audiences.
Presentation: Be positive and clear while delivering the speech. Use simple language, and in case you are using jargon or a technical term, explain the audience about it. Be easy and take a step by step analysis of the topic with the help of visuals. Avoid any unnecessary objects or obstructions like your phone. Stand or sit at a point from where you can see every face in the audience and ensure the same from the audiences as well. Do not speak fast or too slow as this may lead the audience to loose connect. Always speak looking in the eyes of the audience. While taking the help of visuals, do not turn your back for too long.
Momentum: Do not stop speaking while you handle your visuals or demonstrate something. If you are about to show something which can take some time in opening or connecting, try to include some commentary which can meet up the time taken to start the process. Do not over exaggerate when you do not have anything to say about the product being demonstrated. Be precise and to the point. In case you have some written material for the audience, do not pass it on to them in between the speech rather pass them before or after completion of your demonstration speech. In case you are there with a helper who would be helping you with showcasing different demonstration speech ideas, then do provide an introduction of him at the start of your speech.
Post presentation preparation: Once you have delivered your demonstration speech, be ready to answer different sorts of questions. It is not necessary that the questions would be directed towards the topic, so be prepared. Try to answer each question with utmost ease and calm like the way you delivered your speech. Do not hold back any items on the desk as you need to be quick to clear out the way for the next speaker.
How can Totalassignmenthelp.com help you in your demonstration speech?
We have already provided in this article an idea about different demonstration speeches with topics along with different demonstration speech ideas. It is not necessary that by following all the steps as mentioned above, you get to deliver a perfect demonstration speech. At any point in time if you feel that you need help from a person who can readily help you at any hour of the day, do contact us. We have created a team of experienced writers who can deliver one of the best speeches that you have ever heard of.
Total Assignment Help
Incase, you are looking for an opportunity to work from home and earn big money. TotalAssignmenthelp Affiliate program is the best choice for you.
Do visit :https://www.totalassignmenthelp.com/affiliate-program for more details
Total Assignment help is an online assignment help service available in 9 countries. Our local operations span across Australia, US, UK, South east Asia and the Middle East. With extensive experience in academic writing, Total assignment help has a strong track record delivering quality writing at a nominal price that meet the unique needs of students in our local markets.
We have specialized network of highly trained writers, who can provide best possible assignment help solution for all your needs. Next time you are looking for assignment help, make sure to give us a try.
Looking for Assignment Help from Top Experts ?
Get the best Assignment Help from leading experts from the field of academics with assured onetime, 100% plagiarism free and top Quality delivery.