There are a large number of essays out there which have a different role to play in the academics. It is why students often get confused about what to write in the essays which are assigned to them in the class. Many students often contact us on how to write an expository essay, because it is one such essay which is in many ways similar to various other types of essay out there, and yet has a unique quality about it, which makes it one of the most complicated essays to write.
Subscribe our YouTube channel for more related videos
In this article, we will explore how to write an expository essay, and help you understand why this essay helps you in enhancing your comprehension skills along the way.
What is an expository essay?
An expository essay is an essay in which the author presents a neutral point of view on the topic, idea, and hypothesis or research methodology. It doesn't provide points to prove an argument; instead, it helps the reader get a complete understanding of the topic, by presenting all of the points and key knowledge points. In other words, it is a type of essay which allows the reader to explore a topic in-depth and expose the various details which are often overlooked.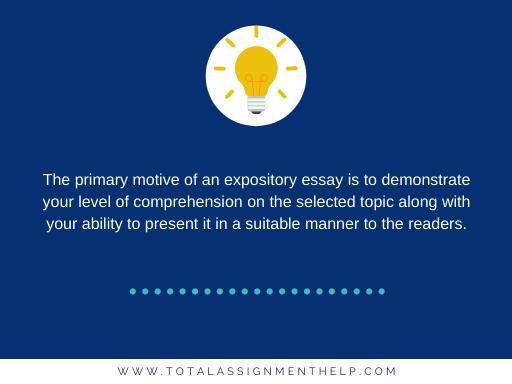 Expository essays are usually assigned to students as an in-class exercise, or during tests or home assignments. The primary motive of an expository essay is to demonstrate your level of comprehension on the selected topic along with your ability to present it in a suitable manner to the readers.
It is the latter of the two, where most students struggle and find themselves confused about what they should write in their essays. It is why we have come up with this detailed article on how to write an expository essay.
Steps involved in how to write an expository essay
It is not uncommon for students to get confused about what to write, let along how to write an expository essay. It helps to gain an in-depth understanding of how this essay is written so that you can form the best expository essay, which gets you top grades for your assignments.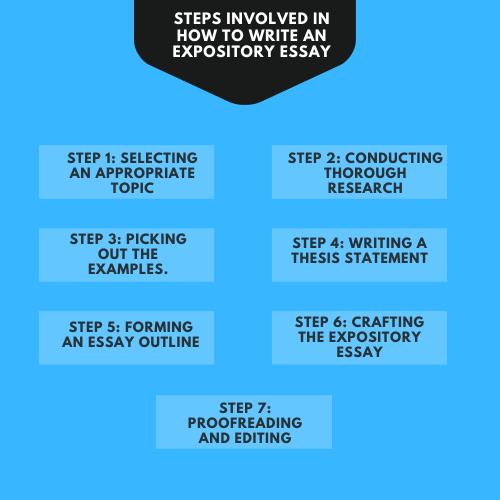 Let us now have a look at the various steps involved in how to write an expository essay:
Step 1: Selecting an appropriate topic
Since in an expository essay, you are required to explore the topic in-depth and expose its minute details, it is important that the topic of your essay allows you to provide previously overlooked aspects. Therefore, choosing an overused topic, which is selected by most of the students in the class, is not the right way to go. Instead, try to find a topic, which has been moderately explored by other researchers and try to use that research to connect bits and pieces for your expository essay.
Step 2: Conducting thorough research
Research is the heart and soul of an expository essay. It is absolutely essential that you conduct thorough research before you begin writing your essay. It will help you in gaining a complete understanding of the assignment and the topic you have selected. However, it is important that you plan your research carefully and keep track of each and every source that you come across so that you can reference and cite it appropriately in your final essay.
Step 3: Picking out the examples.
The next key factor of learning how to write an expository essay is to pick out the appropriate examples and knowledge sources which can help you in explaining your topic more easily to your readers. Providing models and examples can allow you to present your topic more descriptively and enhance the quality of your essay.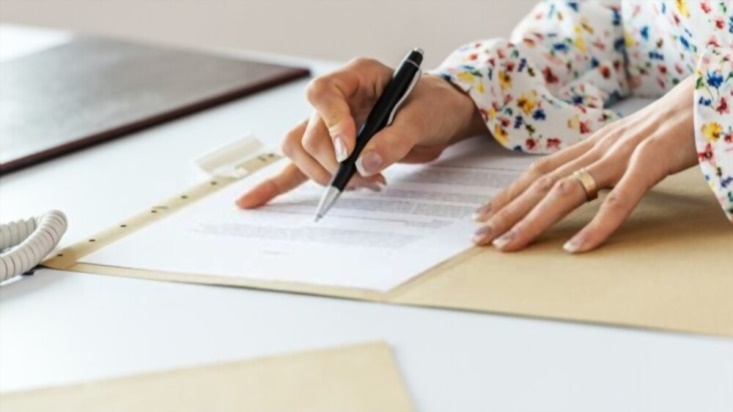 Step 4: Writing a thesis statement
As you know, a thesis statement is one of the most important segments of any essay or academic paper. Therefore it is important that you formulate an appropriate thesis statement which accurately presents the primary aim of the essay and presents an overview of the whole essay. It is crucial that you learn the art of formulating a good thesis statement while you understand how to write an expository essay, as the contents of the whole essay would revolve around the thesis statement.
Step 5: Forming an essay outline
Once you formulate your thesis statement, the next step in how to write an expository essay is to draft an essay outline. An outline is an exoskeleton, on which your whole academic article stands. It strips down; all of the excess words and baggage from your essay and reflects only the essential arguments and key details of your essay.
Start by gathering up all of your ideas, examples, and supporting evidence. You need to arrange them in suitable order so that it reflects a complete description of your selected topic. Your essay outline should consist of a detailed structure of your final essay, categorised by each paragraph. An outline enables the author to write an accurate essay, without wandering off to less important details. It also streamlines your thoughts and ideas to significantly improve the writing process.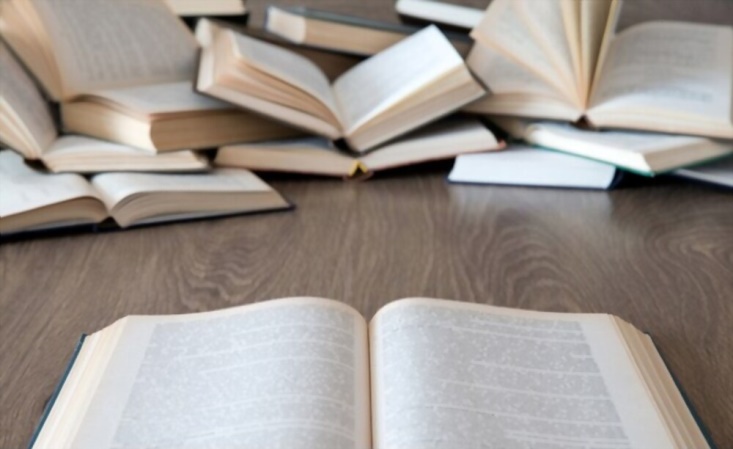 Step 6: Crafting the expository essay
After forming the outline, all you have to do now is get to writing. It doesn't matter whether you are writing on a word processor or on a paper, as long as you have built your essay outline flawlessly, you can't help but write an exceptional expository essay. While learning how to write an expository essay, it is important that you spend the appropriate amount of time on the preliminary steps, so that you can draft your final essay much more easily.
While writing your essay, you should never forget to cite your sources and reference them accurately so as to avoid any unwanted plagiarism, and to give credit to the author. Providing references not only save you from catching plagiarism, but it also helps in increasing the credibility of your essay as academic references signify that you have spent an adequate amount of time in researching on the topic.
Step 7: Proofreading and editing
After writing everything down as per your outline, your essay is essentially complete. All that is left to do is to go through the whole paper a few more times and find out the gaps in knowledge and areas of correction. It is why proofreading is always considered as the final step of any academic assignment. While learning how to write an expository essay, you must always make room for the time required for proofreading and editing in order to submit a well-made essay that is free of all errors.
And there you go, those are all the steps involved in writing the perfect expository essay! We hope you liked this article on how to write an expository essay and understood the details involved!
Total Assignment Help
Incase, you are looking for an opportunity to work from home and earn big money. TotalAssignmenthelp Affiliate program is the best choice for you.
Do visit :https://www.totalassignmenthelp.com/affiliate-program for more details
Total Assignment help is an online assignment help service available in 9 countries. Our local operations span across Australia, US, UK, South east Asia and the Middle East. With extensive experience in academic writing, Total assignment help has a strong track record delivering quality writing at a nominal price that meet the unique needs of students in our local markets.
We have specialized network of highly trained writers, who can provide best possible assignment help solution for all your needs. Next time you are looking for assignment help, make sure to give us a try.
Looking for Assignment Help from Top Experts ?
Get the best Assignment Help from leading experts from the field of academics with assured onetime, 100% plagiarism free and top Quality delivery.