The students are assigned numerous assignments, and homework's in their academic career. The students have to take a descriptive stance to attend to these academic tasks in an effective way. The student should better understand the difference between compound and complex sentences before attending such descriptive academic tasks. The student with little knowledge regarding this aspect would face serious limitations in personal writing skills. Though the student doesn't need to know the difference between compound and complex sentences, the awareness regarding it would surely bring quality to the drafted piece of literature for an academic submission.
What is the difference between compound and complex sentences?
The section of the compound and complex sentences are just one further division in the language of English. The sentences coming under this division are majorly larger in volume and comprises of various elements.
The understanding of various types of comprising clauses should be acquired before learning the difference between compound and complex sentences. A small section of the sentence which is comprised of at least a verb and subject, is termed to be the clause. Clauses could be further classified into two divisions.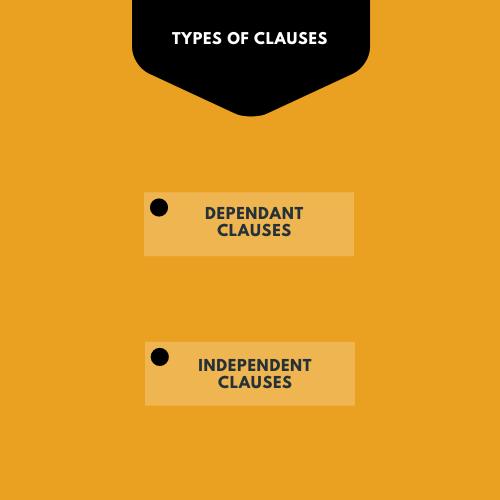 Dependent clause
The clause which doesn't have its existence alone or does not convey any specific meaning on its own then would be classified under the category of the dependent clause. Generally, the dependent clauses are initiated by the subordinating words, which are, because, when, whoever, if, etc.
E.g.: – If I come late, call a taxi to go home.
The sentence should be comprised of an independent clause to be grammatically correct. It, in a way, implies that the sentence should consist of a verb and a subject.
Independent clause
This clause type of clauses would convey its own meaning when placed alone. The complete idea would be conveyed to the reader through just an independent clause.
E.g.: – I prefer tea.
Getting a better hold over the clause would help in understanding the difference between compound and complex sentences.
Understanding the difference between compound and complex sentences
Without including the below-mentioned factors, it would be almost impossible for the writer to draft a compound-complex sentence.
Complex sentences
It is by joining multiple dependent clauses that the complex sentences are drafted in content. The existence of a subordinator is one of the major characteristics of complex sentences. The major subordinators are Because, When, Since, Although, After, As, etc. The relative pronouns could also be frequently traced in the complex sentences. The major examples of relative pronouns are that, who, which, etc.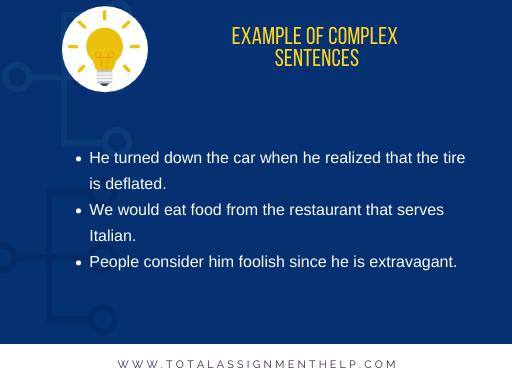 Example:
He turned down the car when he realized that the tire is deflated.
We would eat food from the restaurant that serves Italian.
People consider him foolish since he is extravagant.
Compound sentences
It is by including two different independent clauses that the compound sentences are drafted in the content. The conjunctions are majorly used to embrace the independent clauses together. The major type of conjunction that is used for this purpose is yet, and, so, nor, or, for, but, etc.
Example:
I like Italian food, but my brother likes Chinese cuisine.
You would have by now got a detailed overview of the difference between compound and complex sentences. In the below section, we have listed down the effective tips on how to draft the compound and complex sentences.
How to write a compound-complex sentence?
As mentioned earlier in this article, it is by the proper arrangements of dependent and independent clauses that the compound-complex sentences are drafted in the literature. The length of the compound-complex sentences is much greater than the normal sentences. The significance of the appropriate punctuations is very high in the compound-complex sentences.
Examples:
Christopher forgot to submit the report, so he presented an apology to the higher authority.
Though James is a professional runner, he loves to go on periodic bicycle trips.
In summary, it could be stated that the compound sentences are comprised of at least two different independent clauses. You could not trace a dependent clause in a compound sentence. Another parameter that characterizes the compound sentences is the presence of coordinators that would help in sustaining the subject-verb combinations.
Though there are some evident differences between compound and complex sentences, where complex sentences are drafted by using one dependent clause and another independent clause. The clause in this type of sentence is majorly noun clause, adverbial clause, and adjective clause. Coordinators are absent in complex sentences, and they are replaced by subordinators. The complex sentence will be considered incomplete if they don't have at least two subject-verb combinations. Though it should be noted by our readers that the rule of punctuation displays no variation, whether it is a complex sentence or a compound sentence.
Are you facing difficulties in understanding differences between compound and complex sentences?
Students should retain some good writing skills to score high marks in the academic evaluation. If the students lack in this aspect, they would surely face difficulties in using complex and compound sentences in the paper. They would even fail to understand the basic difference between compound and complex sentences. In such cases, it would be a better option to leave all the academic effort to the professionals. One of such must reliable academic help services available online is totalassignmenthelp.com. The students are allowed to select their favourite expert from the vast expert panel retained by totalassignmenthelp.com. We have a strict no-plagiarism policy, and we guarantee that you would get impeccable academic service on our behalf.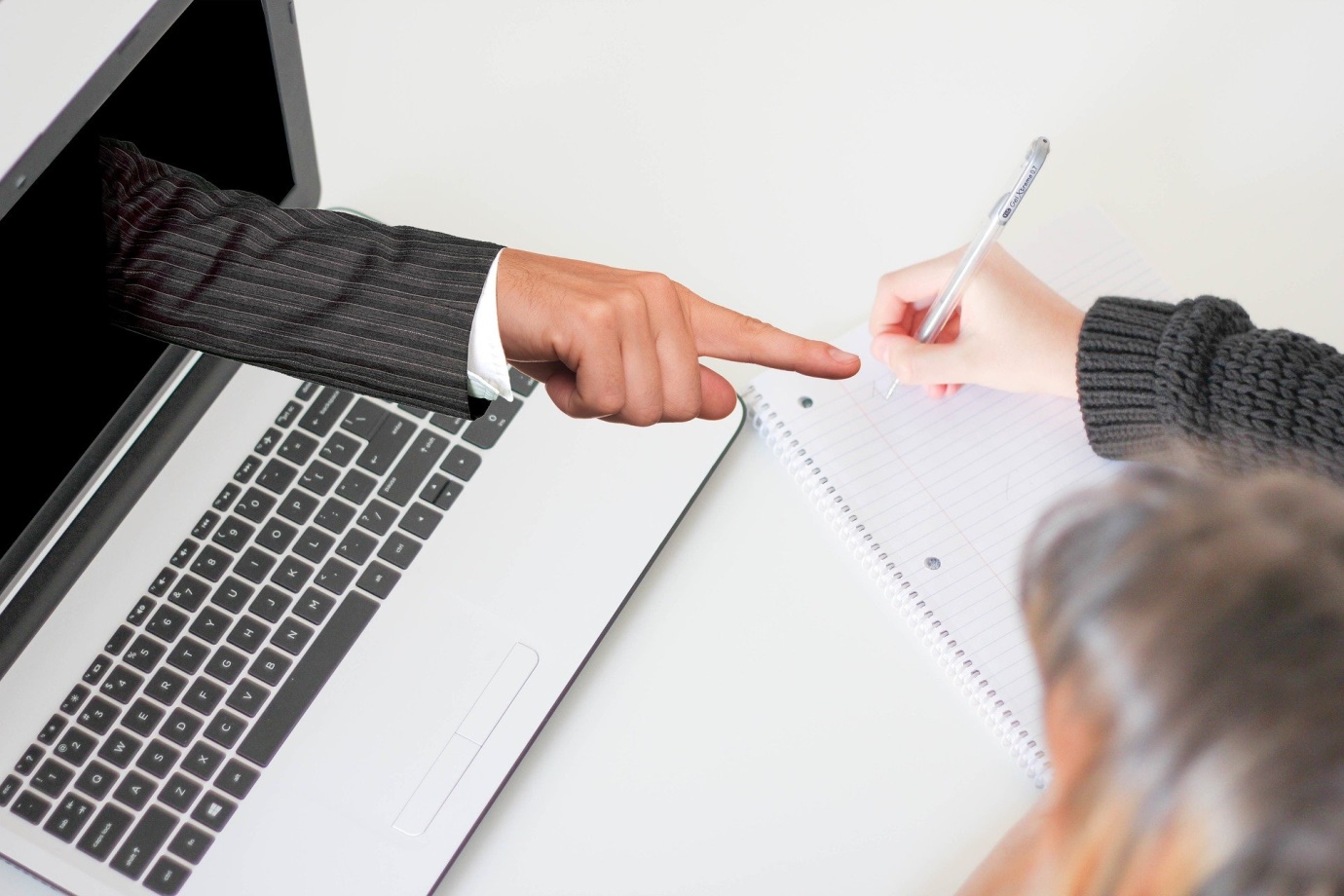 Below are some of the exclusive features of totalassignmenthelp.com that makes a unique and most preferable company as compared to others: –
Strict rules and measures to secure the personal identity of clients.
Multiple proofreading stages to ensure quality and relevance.
A vast expert panel which employs more than 8000 professionals.
Huge discount offers and referral bonuses.
Facility for free multiple reworks on demand.
Strict no plagiarism policy.
No compromise with the specified deadline.
Round the clock technical and expert aid.
We hope that this article on the difference between compound and complex sentences was quite helpful for you. Thank You.
Total Assignment Help
Incase, you are looking for an opportunity to work from home and earn big money. TotalAssignmenthelp Affiliate program is the best choice for you.
Do visit :https://www.totalassignmenthelp.com/affiliate-program for more details
Total Assignment help is an online assignment help service available in 9 countries. Our local operations span across Australia, US, UK, South east Asia and the Middle East. With extensive experience in academic writing, Total assignment help has a strong track record delivering quality writing at a nominal price that meet the unique needs of students in our local markets.
We have specialized network of highly trained writers, who can provide best possible assignment help solution for all your needs. Next time you are looking for assignment help, make sure to give us a try.
Looking for Assignment Help from Top Experts ?
Get the best Assignment Help from leading experts from the field of academics with assured onetime, 100% plagiarism free and top Quality delivery.